Ten years after the crisis, what is happening to the world's bees? The Conversation
Strapped Pension Funds, and the Hefty Investment Fees They Pay Gretchen Morgenson, NYT
Silicon Valley has too much power FT
Fraud in Silicon Valley: Startups Show Their Unethical Underside Fortune
Silicon Valley: A Reality Check Slate Star Codex
Waymo Forges Driverless Car Tech Tie-Up With Lyft Amid Its Legal Battle With Uber Forbes
Syraqistan
Brexit
French Election
Analysis: The six big challenges facing France's new president Emmanuel Macron The Local

France's Macron takes power, vows to heal division, restore global status Reuters
Merkel's conservatives score windfall victory in key regional election Politico. North Rhine-Westphalia.
Germany's Strategic Frivolousness Handelsblatt. Hmm…
China
Imperial Collapse Watch
The Sinking of HMS 'Victoria' Led the Royal Navy Astray War is Boring. It seems that navies have Minsky moments, too.

What Is America's Goal in the World? Patrick Buchanan, The American Conservative
New Cold War
Political chaos in Washington is a return on investment for Moscow WaPo. Clarifying to see James "Not wittingly" Clapper become a liberal icon…

Trump must be impeached. Here's why. Lawrence Tribe, WaPo. It's never been clear to me why Democrats think invoking Watergate would be persuasive to Republicans. It would be like Theresa May invoking Waterloo to close a deal with Macron. Na ga happen.

Russian Election Meddling 'Well Documented,' Tillerson Says Bloomberg. "'I don't think there's any question that the Russians were playing around in our electoral processes,' Tillerson said in an interview on NBC's 'Meet the Press with Chuck Todd' on Sunday. He added that the impact of that meddling was 'nconclusive.'" From "hacking" to "interfering" to "meddling," with the final term of the declension seeming appropriate for bots propagating RT clips on Facebook. On this topic, The Blob reminds me of an elephant trumpeting and stamping at the sight of a mouse. Not a good look, at least for the elite of a great ("indispensable") power that wishes to appear confident and competent.

A Special Prosecutor Is Not the Answer David Frum, The Atlantic

How Senators reacted to Comey dismissal FT. A very useful tabulation.

U.S. lawmakers ask Trump to turn over any Comey tapes Reuters. Including Republican Senators Mike Lee and Lindsey Graham.

Analysis: Donald Trump has biggest credibility gap of any president since Nixon Susan Page, USA Today
Being Russian-American Is a Leeettle Awkward Right Now Fusion
Trump Transition
Is That a Democratic Tsunami Taking Shape for 2018? New York Magazine
The Kennedy Democrats don't want Politico (DK).
Ex-governor's ambitions paved way to dam crisis, records say AP. Oroville.
Bernie, the Billionaires, and the School Board American Prospect
Ohio's sale of prison farms comes despite $8.9 million in upgrades Columbus Dispatch (BC). BC writes: "Governor Kasich's administration wants to no-bid the sale of State property used by the prison farm system. The concern is that, without an open bid, the land will be sold for a fraction of its value as political favors to Kasich donors. The sale is being rushed without debate as well, so many unintended consequences are coming up too. For example several charities have relied on donated excess food from the prison system to feed disabled or poor people that they serve. The rapid timeframe is also impacting local small businesses that provide services or equipment." Just in time for the Sanders v. Kasich debate on May 16!
South Carolina consulting firm's 'tentacles' have created an 'unprecedented' political power structure Post & Courier
Six Months After The Election, What Does "The Resistance" Mean Now? Esquire. Then as now, it means that Neera Tanden can put "Resist." in her Twitter profile photo, without irony.
Class Warfare
Why Golfers Overestimate Their Ability WSJ
How real books have trumped ebooks Guardian
Maine's richest source of maple sugar faces uncertain future Bangor Daily News
Antidote du jour: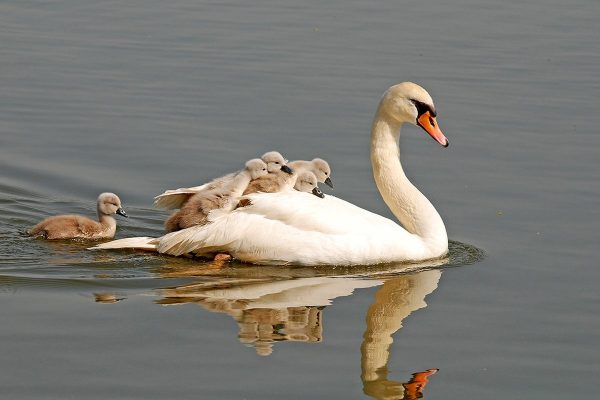 Happy post-Mother's Day….
See yesterday's Links and Antidote du Jour here.