Cannes Film Festival: Will Smith and Pedro Almodovar clash over Netflix BBC. I pretty much only see movies at theaters because I too really like the "big screen" experience.
Daryl Bem Proved ESP Is Real, Which Means Science Is Broken. Slate (Dan K). Over a decade ago, a friend who started up Dunn & Bradstreet's operation in Moscow told me about a book published in Russian, by a former senior scientist in the USSR. The USSR had spent a lot of time and money researching parapsychological phenomena to see if it could be used for military purposes, like long distance messaging or mind control. The book also claimed the US had a similar research program (and not of The Men Who Stare at Goats sort, which I suspect was allowed to continue to provide cover in case word of the serious program somehow got out). The Russians concluded some people have psychic abilities way way above chance, and the population with the highest proportion of aptitude was red-headed female peasants. They found they could teach people to read blindfolded through their fingertips. However, they determined that none of what they found was reliable enough to use for military purposes.
Social butterflies are more apt to stick with physics PhysOrg
A new book ranks the top 100 solutions to climate change. The results are surprising. Vox (UserFriendly)
A Bot Is Flooding The FCC Website With Fake Anti-Net Neutrality Comments… In Alphabetical Order Techdirt (martha r). From last week, still important.
The currency of the future has a settlement problem FT Alphaville (vlade). Izzy strikes again.
Facebook tweaks its News Feed to take another swipe at clickbait Poynter (furzy)
Apple starts assembling iPhones in India in play for the world's fastest growing smartphone market TechCrunch
Pulitzer prize winner blocked from Facebook after series of 'corruption facts' posts Times of Malta (Chuck L). Nothing like having good old Faceborg stand behind corrupt officials!
The older the doctor, the higher the patient mortality rate, study finds ars technica
Mr. Market Has a Sad
China?
China Creates Own Insurance Monster Bloomberg
Vestager set to sanction Facebook Politico
Brexit
Brexit and unemployment: where bureaucracy becomes brutal Open Democracy

Osborne ridicules May's pledge to reduce immigration to tens of thousands Sky

Theresa May to launch Tory manifesto signalling that Brexit will define the UK's future City AM
Brazil's President Temer hit by bribery allegations Financial Times
Home Capital woes spark fears on Canada property market Financial Times
Syraqistan
US official: ISIS creating chemical weapons cell in new de facto capital CNN

Iran nuclear: Trump extends Obama's 'worst deal ever' BBC

The Two Most Dangerous Men in the World: Trump and Crown Prince Salman Patrick Cockburn, Defend Democracy
US complains to Turkey over embassy violence BBC
Big Brother is Watching You Watch
WIKILEAKS ATTORNEYS BLAST CITIZENFOUR MAKER POITRAS Newsweek (martha r). Good for Newsweek for running this piece. Notice they are all women, which is significant with respect to some of what follows.

Chelsea Manning Is a Free Woman: Her Heroism Has Expanded Beyond Her Initial Whistleblowing Intercept (martha r)
Trump Transition
Special counsel appointed in Russia probe CNN (furzy)

Ex-FBI Chief Mueller Named Special Counsel on Russia Probe Bloomberg

How a Special Counsel Alters the Russia Investigation New York Times (furzy)

The intelligence community hails Mueller appointment as special prosecutor Business Insider. Lambert: "Aall totally tribal and instrumental. That said, I read Rosenstein as enhancing his power by playing a straight game. A neat trick if he can pull it off!"

Who is Robert Mueller? CNN (furzy)

WikiLeaks: Egyptian 'torturers' trained by FBI Telegraph. From 2011, under Mueller.

Cover Story: Is the FBI Up to the Job 10 Years After 9/11? Time. Mueller profile from 2011.

Forged Under Fire—Bob Mueller and Jim Comey's Unusual Friendship Washingtonian. Note pub date. Martha r: "A beautiful story of a historic friendship (/s)."

Trump Team Knew Flynn Was Under Investigation Before He Came to White House New York Times (furzy)

Focus turns to Michael Flynn's work for Turkey, Russia McClatchy (furzy)

A Brief Thought: the Trump Card Nina Illingworth (martha r). Lambert has pointed out Trump has one more last-ditch strategy, which is to go full Huey Long and start holding rallies. Not sure how easy that is to do in President mode, though. With his own 757, he could hit several cities in one day. He has a ton of baggage as Prez.

Pence Takes Steps to Build War Chest as White House Stumbles Bloomberg (martha r)

Any Half-Decent Hacker Could Break Into Mar-a-Lago ProPublica (furzy)

Fox News losing out in primetime ratings race amid Trump turmoil CNN (furzy)

Media to Trump: Don't Cozy Up to Dictators–Unless They're the Right Dictators FAIR (martha r)
Chasing Red Squirrels in DC Counterpunch (martha r)
Get A Grip Ian Welsh
The Imperial Bureau Jacobin (martha r). "….the prevailing discussion around Comey's departure suffers from an extreme ignorance about the basic structure of the FBI. The FBI cannot plausibly be considered a check on the imperial presidency…."
Why Bernie Sanders Wasn't Invited to CAP's Ideas Conference Nation (UserFriendly)
Howard Dean to help lead Hillary Clinton's new organization VTDigger. Martha r: "Dean's animosity toward Sanders is common knowledge in VT."
CNN Debate: Bernie Sanders vs John Kasich Full Town Hall Debate, May 16th 2017 YouTube (martha r). 71K views so far, which is not bad. But all about Russia and Bernie apparently hewed to the standard Dem position.
U.S. Yanks Scathing Report Blasting DHS for Catching Less than 1% of Visa Overstays Judicial Watch (SS). Judicial Watch has a hard-core right wing agenda, but they also have a reputation for not making stuff up. What this might suggest is that the Administration is loath to fan anti-immigrant fires now that it seems to be checked on key initiatives like The Wall and cracking down on sanctuary cities.
Why the 'radical center' must be the future of American politics The Hill. Martha r:
This guy who ran in a Maryland Dem primary says a radical center is needed but under a different name. and 'radical center' does not represent compromise between right and left but TRANSCENDENCE OF right and left. As Macron is doing. wow! maybe this could save us. But how to come up with a better phrase than "radical center"? That will be very hard to do.
Moi: Radical Center = Third Way. The dogs already rejected that dog food.
The Democrats' Battle for Montana Rolling Stone (martha r). "With national Democrats on the sidelines, the Republican Party is sparing no expense to win in Montana on May 25th."
The Democratic Old Guard Jackson Free Press (martha r)
Water bill deadline looms for 8,000 Flint households WSWS (martha r)
Ex-Baylor student sues school, says gang raped by football players Reuters (martha r)
DAPL
Coalition Disrupts JPMorgan Chase Shareholders Meeting: Demand they Defund Tar Sands Lessons from the Dakota Access Pipeline RealClearEnergy (UserFriendly)
America's Largest Pension Fund Has Dumped a Fortune Into Monsanto Stock Alternet. CalPERS board member Priya Mathur has made herself the public face of CalPERS supposed leadership in ESG, as in "Environmental, Social and Governance" investing (see here for details). If you are a CalPERS beneficiary or California taxpayer, and see CalPERS' investment in Monsanto as inconsistent with its policies, drop her a line at: priya.mathur@calpers.ca.gov.
When tech negatives begin to outweigh tech positives FT Alphaville (vlade)
Trump's Glass-Steagall May Be Less Onerous Than Big Banks Fear Wall Street Journal
Cisco revenue forecast disappoints; says to cut 1,100 more jobs Reuters (martha r)
Class Warfare
What's Your American Dream Score? This Quiz Will Tell You Fast Company. Test here. I got a 70. And you?

"White left" — a Chinese calque in English Language Log

Investigation Reveals That Walmart and Lowe's Have Direct Links to Slave Labor Alternet. Wowsers.
Antidote du jour (Timotheus). Looks to be auditioning for the FBI director post: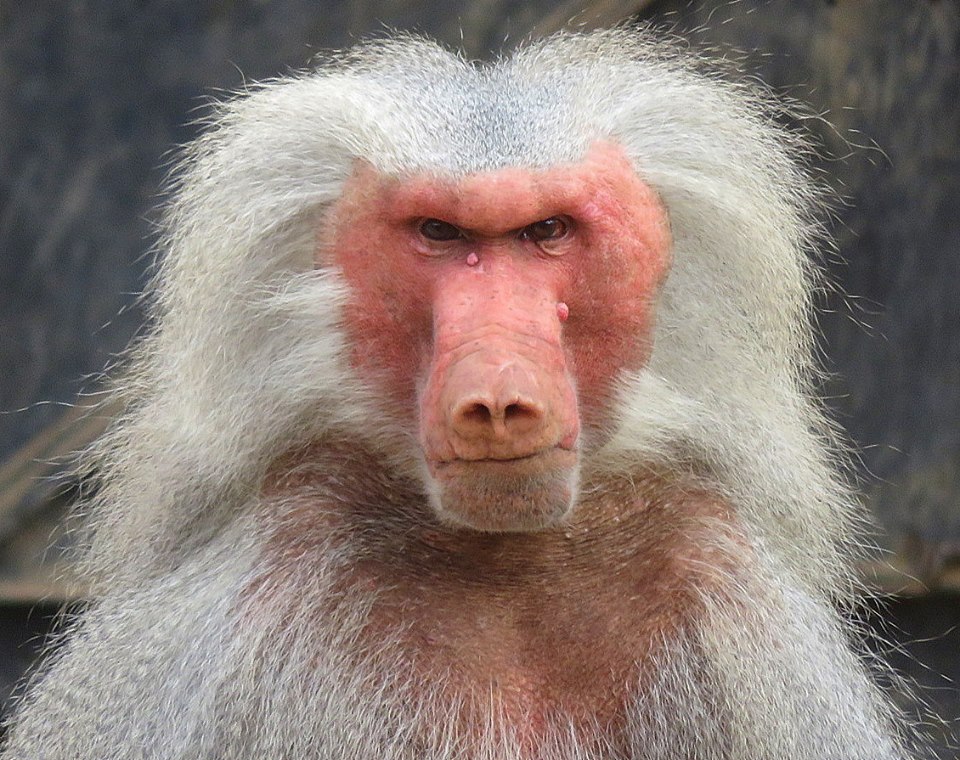 And a bonus video. Richard Smith (who as a glider pilot is even better positioned to appreciate this clip than most people):
He picks out the boss at 1:40, latest, and folds his wings. He is maybe 1/3 of the way down the tower at the time. In other words he is picking out a specific person, waving his hands a bit, from above, from a crowd, from around 1800ft: incomprehensible visual acuity.
See yesterday's Links and Antidote du Jour here.