Carter adviser Zbigniew Brzezinski dies at 89 Politico
I Recently Lost My Guinea Pig Archie And Here's My Tribute To Him Bored Panda
Angry gentleman plows into Moonlite Bunny Ranch with 18-wheeler while women sleeping Boing Boing (resilc)
We finally have the Juno spacecraft's first results on Jupiter Popular Science (UserFriendly)
The big star that couldn't become a supernova: One star's 'massive fail' could help solve a mystery ScienceDaily (Chuck L)
Waves Rippled Through Greenland's Ice. That's Ominous Climate Central (MoiAussie)
Ancient DNA evidence shows hunter-gatherers and farmers were intimately linked ScienceDaily (Chuck L)
New Airport Scanners Could End Bans on Laptops and Liquids Bloomberg
"Thousands' of known bugs found in pacemaker code BBC (Chuck L)
China?
Hong Kong and Macau regulators intensify efforts against money laundering, financial crime and terrorist funding South China Morning Post (J-LS)
India
Farm Output May Have Increased in Three Years But Farmers' Welfare Has Not The Wire (J-LS)

Centre Imposes Nationwide Restriction on Slaughter of Buffalos, Camels and Cows The Wire (J-LS)
Trump in G7 clashes over trade and climate Financial Times
Chairman of Meatpacker at Center of Brazil Corruption Probe Resigns Wall Street Journal
Syraqistan
Big Brother is Watching You Watch
Chipotle Says Payment System Was Hacked Fortune (Chuck L)
Kushner and Russia
Exclusive: Trump son-in-law had undisclosed contacts with Russian envoy – sources Reuters (furzy). Way way WAY down in the story:

There may not have been anything improper about the contacts, the current law enforcement official stressed.

Russian ambassador told Moscow that Kushner wanted secret communications channel with Kremlin Washington Post

Jared Kushner's Russia Problems New Yorker (furzy)

Dem: Kushner 'should be prosecuted for lying' on security form The Hill

Lambert helpfully sent this:

Ryan Lizza seems to be the source. The form is SF-86. May 26:

http://www.newyorker.com/news/news-desk/how-worried-should-jared-kushner-be

He concludes:

We still don't have a crime in this case, but there is an awful lot of coverup.

The illegality claim Lizza cites comes from "several Democrats" in a letter on April 13:

Gorelick's case for the defense, April 6 [i.e., Kushner's attorney at Wilmer Hale]:

https://www.nytimes.com/2017/04/06/us/politics/jared-kushner-russians-security-clearance.html

While officials can lose access to intelligence, or worse, for failing to disclose foreign contacts, the forms are often amended to address lapses. Jamie Gorelick, Mr. Kushner's lawyer, said that the questionnaire was submitted prematurely on Jan. 18, and that the next day, Mr. Kushner's office told the F.B.I. that he would provide supplemental information.

This is not just bureaucratic paperwork. The form warns that "withholding, misrepresenting, or falsifying information" could result in loss of access to classified information, denial of eligibility for a sensitive job and even prosecution; knowingly falsifying or concealing material facts is a federal felony that may result in fines or up to five years imprisonment.

Clearance holders are often allowed to amend disclosure forms and avoid punishment if omissions are deemed oversights rather than deliberate falsifications, and prosecutions are rare.

So it looks to me like Gorelick got the toothpaste back in the tube on April 6, as she would try to do, the Democrats tried to stamp on the tube April 13, as they would try to do, and The New Yorker is stamping on the tube to get the toothpaste out again, as they would try to do. I did a brief search for SF-86 prosecutions, but all I can find is this podcast, which I don't have time to listen to:

https://www.lawfareblog.com/rational-security-sf-86ed-edition

Presumably, if there were a history of SF-86 prosecutions with any big fish, we would already have seen timelines in sidebars. So I think it's safe to assume they don't exist. I mean, Sandy Berger wasn't prosecuted for stealing classified documents from the National Archives by stuffing them into his pants and walking out with them.

Trump Pushing Big White House Changes as Russia Crisis Grows Wall Street Journal (J-LS)

White House considering vetting Trump's tweets: report The Hill (UserFriendly)

Yes, Trump Is Making Xenophobia More Acceptable Bloomberg (Dr. Kevin)

Warren Demands Trump Aide Gary Cohn Recusal From White House Proposal That Could Benefit Goldman Sachs David Sirota, International Business Times
Obamacare
The challenges in setting up a California single-payer system are daunting — but not insurmountable Los Angeles Times

Dear NYS Senators: Pass the New York Health Act NYSHealth (martha r)
GOP leaders launch internal review into leak The Hill
Hillary Clinton invokes IMPEACHMENT in speech to grads Daily Mail (martha r)
A Shadowy Corporate Lobby Is Quietly Trying To Ban Protesting Across The U.S. Activist Post (martha r)
Election Excitement Builds as Democrats Flip Two Red Districts Common Dreams (martha r)
Will Bernie Sanders Run In 2020? How Trump Is Inspiring the Progressive Base to Lead the Democratic Party Newsweek
A New Way to Challenge the Failed "War on Drugs" Ralph Nader, Common Dreams (martha r)
It All Began with Bernie." Candidate khalid kamau Reflects on a Newly Progressive South. Progressive (martha r)
Democrats – Lemmings in Search of a Cliff: Why You Shouldn't Bet the Ranch on 2018 Common Dreams (jess m, martha r)
NEW DOCUMENTS: Hillary supporters alleged Bernie campaign negligently accepted excessive $. @FEC dismissed complaint https://t.co/fwGg2nbRqM pic.twitter.com/2XxMcemuEz

— Kenneth P. Vogel (@kenvogel) May 26, 2017
FEC faults Cruz on Goldman Sachs loans in rare unanimous vote The Hill (UserFriendly)
Montana
Five takeaways from the Montana special election The Hill

Russia Is on TV, but Health Care Was the Central Issue in Montana's Election Intercept (martha r)
Kill Me Now
Federal prosecutor found dead in water on Hollywood beach Miami Herald. Martha r: "A young prosecutor "very motivated by public service". serious head wound. Debbie Wasserman Schultz's district. The story may grow if FBI & U.S. Attorney's office get involved."
Black Injustice Tipping Point
74 Seconds podcast: 'The whole world is watching Minnesota' Minnesota Public Radio News. UserFriendly: "Really well done."
Police State Watch
Sheriff Clarke didn't like plane passenger, had him harassed, then taunted him on Facebook Boing Boing (Chuck L)
Texas teachers give 'most likely to become a terrorist' award to 13-year-old Washington Post
DAPL
Firm behind Dakota Access pipeline faces intense scrutiny for series of leaks Guardian

DAPL Photographer Cleared of Charges After Drone Footage Proves His Case Common Dreams (martha r)
Power for Capital's Sake: The 1984 Kissinger Commission shows that American intervention is a bipartisan project Jacobin (martha r)
Soft US economic data dampens hopes of a rebound Financial Times
Private Equity Examines Its Distressed Navel Bloomberg
Class Warfare
Air rage: why does flying make us so angry? Science says it's about class Guardian. Important, and much wider-ranging than the headline suggests.

Commencement Address, American University in Beirut, 2016 Nassim Nicholas Taleb, Medium (Chuck L). Taleb manages to make himself seem likable for the first time evah. Plus a good speech.
Antidote du jour (Kittie Wilson via Lawrence R):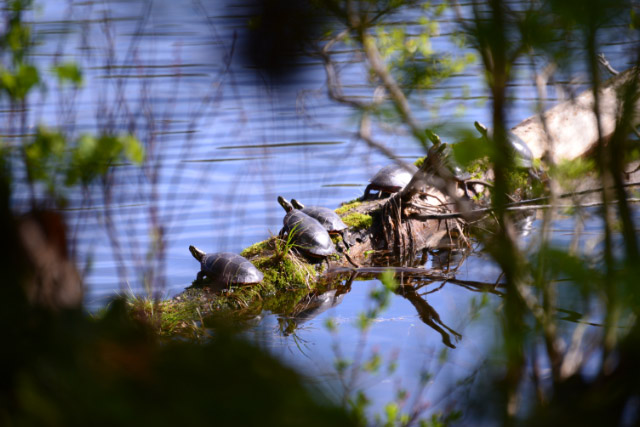 And a bonus antidote by Stephen Biddlecombe, who was short-listed in the first Annual Comedy Wildlife Photography awards, via Richard Smith: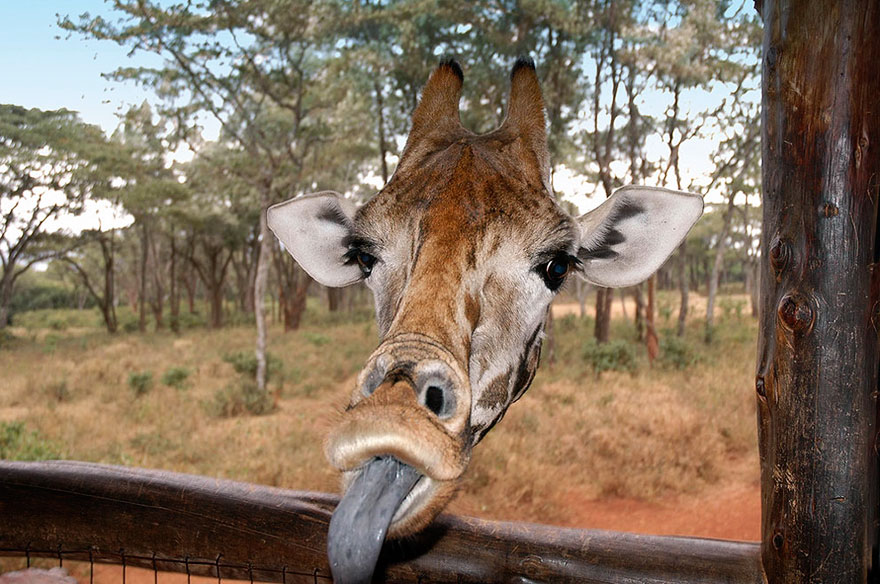 See yesterday's Links and Antidote du Jour here.