Mosaic evolution in an asymmetrically feathered troodontid dinosaur with transitional features Nature. Translation: "New species of feathered dinosaur discovered in China."
UK's Prince Philip to step down from royal duties Reuters
Super-rich private equity stars rue 'lousy' reputation, say they are misunderstood Reuters
The Supreme Court says cities may sue banks over predatory lending The Economist
Giving the Behemoths a Leg Up on the Little Guy NYT. On Net Neutrality.
The Investor Anxiety that the Market's 'Fear Gauge' Is Missing WSJ
If you like the euro, why not just call for a global gold standard? FT Alphaville
How Brazil's political class came undone WaPo
Health Care
House to vote Thursday on Obamacare repeal Politico

High-risk pools won't match Obamacare's protections for pre-existing conditions CNN

Top 10 States for Pre-Existing Conditions All Went for Trump WSJ

What's stopping Obamacare repeal? GOP lawmakers in Hillary Clinton districts McClatchy

The New Republican Health-Care Plan Is Single-Payer for Dummies The New Republic. Interesting article, but one gets tired of liberals deploying the "stupid" trope, given that Republicans are so stupid they now control all three branches of government.

The Daily 202: How Nancy Pelosi kept Democrats united behind Obamacare WaPo:

Pelosi, first elected to the House in 1987, acknowledged being frustrated during the health fight of 2009-10 that outside groups didn't give her more air cover. She praised them for mobilizing in a constructive way this time: "That was very important because lots of time the outside will say, 'While we're at it, why don't we go for single payer?' I'm like, 'Save that for another day! Because you're not going to get anything unless we kill this bill. And the only way we're going to kill this bill is going to be to focus on what it does.'"

"Once they take repeal off the table," Pelosi promises that Democrats will happily work with the GOP to "find common ground" to fix problems that she agrees exist with the law. "But if you're a deconstructionist, then there's just almost no common ground," she said.

"[H]appily work with the GOP." Shorter: Once the liberals have exploited left energy, they'll throw the left under the bus, as usual, and work with conservatives (exactly as in 2006, when the Democrats took back both houses of Congress on left mobilization, and Pelosi instantly took impeaching Bush off the table — and Bush should have been impeached for his criminal program of warrantless surveillance, which Obama voted to retroactively legalize in July 2008). Pelosi is also shamelessly rewriting history when she whinges about lack of air cover: Career "progressives" imposed a news blackout on single payer advocates, censored them, banned them, and the Democrat establishment didn't include them in hearings and had them arrested when they protested. People who were there — and that includes Pelosi — know all this. I really don't know what more "outside groups" could have done, other than have single payer advocates publicly whipped.

A conservative case for single-payer health care The Week

Crowdfunding for medical expenses is rising — when it should be eradicated Michael Hiltzik, Los Angeles Times
French Election
Le Pen harries Macron in hostile French TV debate FT

Sterile Elites and the French Election Ian Welsh (MR).
Brexit
The six Brexit traps that will defeat Theresa May Yanis Varoufakis, Guardian

Calling our bluff: time for the UK to honour its promises to EU-27 and UK citizens The UK in a Changing Europe
North Korea
North Korean state media lashes out at main ally China Al Jazeera

The North Korean economy is actually growing despite sanctions Vox

Why Do North Koreans Hate Us? One Reason — They Remember the Korean War The Intercept. I remember, years ago, watching Korean soap operas (I was in California) where the central trope was a dreadful family secret: What mother or father had to do to get into an orphanage after the war….
China?
Syraqistan
How Anand Gopal Directed People To Join ISIS – Shills For "Regime Change" In Syria Moon of Alabama. What a hairball.

Talented Syrian Artist Creates Beautiful Functional Sculptures From the Remnants of War Weapons Laughing Squid (Re Silc).
India
India's controversial national ID scheme leaks fraud-friendly data for 130,000,000 people Boing Boing

Inside the competitive Indian-American spelling community Harpers (Re Silc).
Our Famously Free Press
New York Times Co. Reports Rising Digital Profit as Print Advertising Falls NYT. All those subscriptions! Epistemic closure can be an important component of a succesful business model.
Imperial Collapse Watch
New Cold War
Trump Transition
Inside Evangelical Leaders' Private White House Dinner Time

Trump order to ease ban on political activity by churches Reuters

Tillerson faces his toughest audience yet: The State Department Politico

President Trump is launching a new tech group to 'transform and modernize' the U.S. government Recode

Senate Kills State-Sponsored Retirement Plans For Private Sector Workers Forbes

Trump Isn't a Pragmatist. He Doesn't Understand Ideology. Jonathan Chait, New York Magazine (Re Silc). Chait: "Politics is a strange institution that forces committed professionals who have coherent philosophical beliefs to persuade voters who mostly do not. " Oh?

Trump Adviser Kushner's Undisclosed Partners Include Goldman and Soros WSJ. Wait, what?
If Progressives Don't Wake Up To How Awful Obama Was, Their Movement Will Fail Medium (KH).
Freedom Rider: Obama Gets Paid Black Agenda Report (UserFriendly).
Guillotine Watch
Mount Everest is so crowded this year, there is a risk of 'traffic jams' WaPo
Class Warfare
The Precariat: The New Dangerous Class The Writing of John Laurits (MR). Very interesting. What do readers think of Laurits' proposed structure?

A Marxist Critiques Identity Politics Seattle Weekly (KF). KF: "I have no love for Marx but this is interesting." Laughably, the introduction ascribes the identity "Marxist of Color" to the interviewee. But everybody knows all people of color are Clintonite liberals. What's wrong with these people?

Ro Khanna Wants to Give Working-Class Households $1 Trillion The Atlantic (UserFriendly). Interestingly, a shout-out from Khanna to Stephanie Kelton. This paragraph caught my eye:

People want to be useful. I think it would be very patronizing to go to folks who are coal miners and say, "Look, here's your check because all the productive work is going to be done on the coasts." These are hard-working people who believe they've contributed to the country, whose dignity and sense of self-esteem is linked to work and productive work. I think a better argument is to say, "Look, we're going to help prepare these areas for diversification, so they can succeed economically." Then boost wages through the EITC.

Khanna, it seems to me, is really arguing for a jobs guarantee, as opposed to a basic income guarantee or tax credits. That is, he seems to be as soon as you put yourself in the shoes of the "hard-working people."

Gap between gig economy's winners and losers fuels populists FT
The Anatomy of Liberal Melancholy The Baffler
Lebanese Photographer Visits U.S. Cities Named 'Lebanon' NPR. Notice the distinction between the photographer's message and what the bien pensant NPR interviewer hones in on. There should be photos from Fadi BouKaram here at Foreign Policy, but I can't get the link to work.
High Ground Is Becoming Hot Property as Sea Level Rises Scientific American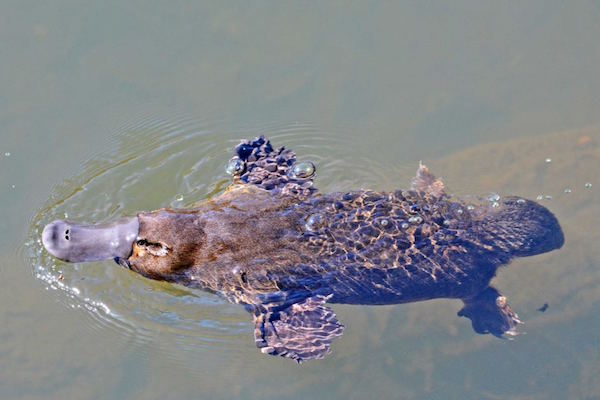 See yesterday's Links and Antidote du Jour here.