Marijuana's active ingredient resets mice brains to youthful state. Ars Technica. I don't think I want my brain "reset" to its youthful state. My body, on the other hand…
Owners of dead giant rabbit on United flight seek damages, probe Reuters
Bizarre, Giant Birds Once Ruled the Skies Scientific American
Market's 'Fear Gauge' Nears 1993 Low WSJ
India finding it hard to end love affair with cash AFP
Former Obama EPA Official Now Lobbying for Atlantic Coast Pipeline LittleSis
Halliburton In Colorado: Board Member's Donation Shows Power Of Oil And Gas Industry International Business Times
Partner Paper with Public School Parents in LA: Out-of-Town Billionaires and Trump Backers Attempt to Hijack Local School Board Election Hedge Clippers
Syraqistan
French Election
Emmanuel Macron is the perfect product of Parisian groupthink The Spectator

France Has Its Businessman on Horseback Foreign Policy

Macron's Win Makes the ECB Happy Handelsblatt Global

France's New Leader Must Restore Confidence Der Spiegel. Shockingly sycophantic.

French election results: Macron's victory in charts FT

French Election: Protest Vote for 'Nobody' Was Highest In Half a Century NBC. In fact, "'Neither' became the second-most popular choice in the runoff."

French election a swansong for liberal globalism Lowy Interpreter. I remember a story, IIRC from the Battle of the Somme, where a British chateau general actually visited the front, saw the mud, and broke down in tears at what he had ordered his soldiers out into. Similarly, there was a journalistic genre in 2016 where reporters would visit the deindustrialized flyover states and report on the devastation they were surprised to find there (actual reporting, some very good, and quite different from The Moustache of Understanding chatting with the cab driver taking him to a luxury hotel). This article begins with a reporter from Le Figaro working in the same genre. Summarizing: In France, volatility voters did not win out. That does not mean that Macron has a mandate, no matter how much liberal goodthinkers — now busily rebranding themselves as "global" — on this side of the Atlantic, projecting their own precarious situation onto the French political class, may say so.

French Socialist Ex-premier Wants to Join Macron's Movement Bloomberg
Jakarta's Christian governor gets two-year sentence for blasphemy AFP
Islamophobia redux in Myanmar Asia Times
China?
Kushner Cos. Pushes Investor Visas to Wealthy Chinese in Skyscraper Pitch WSJ
South Koreans vote for new leader, look set for record turnout Reuters
Our Famously Free Press
America's growing news deserts CJR

Fox's Unfamiliar but Powerful Television Rival: Sinclair Dealb%k, NYT

Six Ways the New York Times Could Genuinely Make Its Op-Ed Page More Representative of America The Intercept. Liz Spayd needs help.
New Cold War
How 'Russiagate' Got So Much Momentum Truthdig

5 things we learned from Sally Yates's testimony on what the White House knew about Michael Flynn WaPo. I think "This one neat trick" is better headline clickbait than "5 things." So where is that one thing?

6 Takeaways From Monday's Senate Hearing on Russia NYT. Ditto.
Trump Transition
White House postpones meeting to decide on participation in Paris climate pact Reuters

Indian Firms Face Shifting Landscape as Trump Cracks Down on Immigration WSJ
2016 Post Mortem
Donald Trump is turning liberals into conspiracy theorists Chris Cilizza, CNN

Do Democrats Need to Tweet More Like Trump? Politico

Jimmy Carter on Sanders: 'Can y'all see why I voted for him?' CNN. My feelings on Carter are mixed, but at least he didn't run around trading on his Presidency by stuffing his pockets full of Wall Street money; instead, he went to work volunteering to build affordable housing.
Health Care
Charlie Munger says single-payer healthcare is the solution Yahoo News. So now conservatives have permission. At some point, some faction in the political class, no matter how stupid or evil, is going to stumble into supporting single payer out of opportunism or desperation, and, having managed to get the sausage made, will cement their party's majority status for a generation or two (although not the "never, ever" Clintonite Democrats).

Fact check: The pre-existing conditions debate USA Today

The Affordable Care Act: implications for health-care equity The Lancet. "Although the ACA improved coverage and access—particularly for poorer Americans, women, and minorities—its overall impact was modest in comparison with the gaps present before the law's implementation."
Groves of Academe
The System To Collect Defaulted Student Loans Is No Longer Functioning Consumerist. Looks ugly.
How The Student Loan Collection System Ground To A Halt Buzzfeed
The Wrong Way to Fix Student Debt NYT
Class Warfare
Inequalities in Life Expectancy Among US Counties, 1980 to 2014: Temporal Trends and Key Drivers JAMA and U.S. life expectancy varies by more than 20 years from county to county WaPo

Gender Wage Gap for Union Members Is Half the Size of Non-Union Workers' Wage Gap National Women's Law Center. Economics has no relation to gender. Every liberal knows this. What's wrong with these people?

Exploitation and Abuse at the Chicken Plant The New Yorker. As I keep saying, open borders ⊂ cheap labor (which liberals meritocrats approve of, because markets, plus "we treat Maria like one of the family").

Hourly workers deserve new thinking, better lives: Column USA Today

Voice of the Davos Crowd The American Conservative
Greater capacity to detect sound gives autistic people an advantage University College London
Why your next Echo command should be: 'Disconnect me from the internet' McClatchy
How the Aztecs predicted the apocalypse The Outline
Antidote du jour: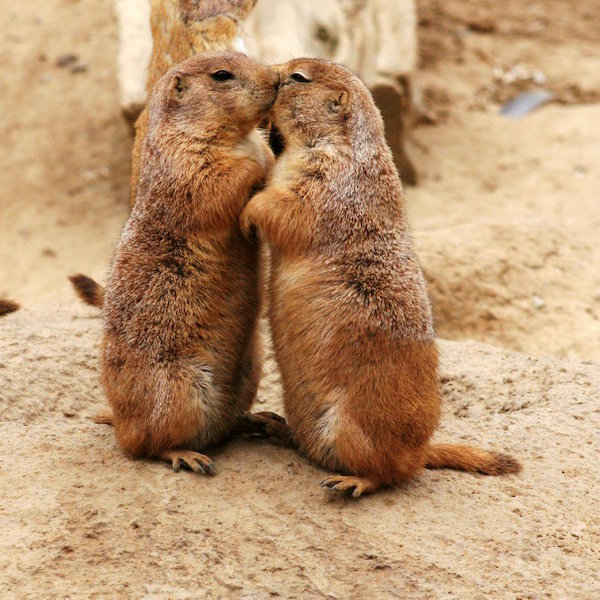 See yesterday's Links and Antidote du Jour here.