By Lambert Strether of Corrente
As readers may know, I'm in Swinging London: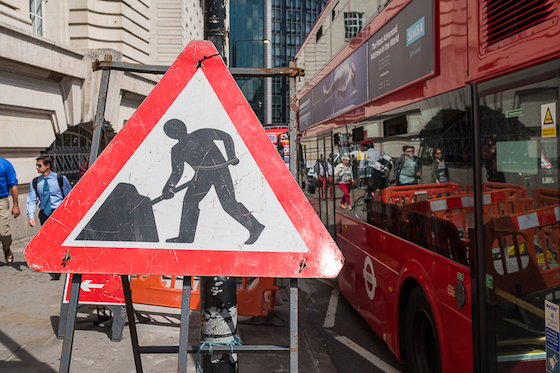 They saw me coming!
London meetup date: Friday, June 16, 6:30 PM. Hope to see you there!
* * *
Trade
"Commerce Secretary Wilbur Ross delivered a tough message to African countries on Wednesday, urging them to strike bilateral trade deals with the United States and warning that the Trump administration would closely monitor their compliance with eligibility rules under the African Growth and Opportunity Act, which allows them to export thousands of goods to the United States without paying duties" [Politico]. Hmm. I wonder how China will react to this.
COMMENTS CONCERNING THE PROPOSED RENEGOTIATION OF THE NORTH AMERICAN FREE TRADE AGREEMENT (PDF) [PUBLIC CITIZEN].
Yet, some in the administration, including repeatedly the official who President Trump has said will lead trade policy, Commerce Secretary Wilbur Ross, suggest the "starting point" for renegotiations is the terms of the Trans-Pacific Partnership (TPP). Not only was the TPP based on expanding the damaging model established with NAFTA, but President Trump declared the TPP a disaster and formally withdrew from the deal, which could not obtain majority support in Congress. Failing to remove NAFTA's damaging provisions and adding TPP terms will make NAFTA worse for working people.

Monthly government data will show whether a revised NAFTA delivers on the deficit reduction and job creation President Trump promised. Moving those numbers will require eliminating NAFTA's investor protections that promote job and investment offshoring, reversing its ban on Buy American procurement and adding terms that raise Mexican wage levels and environmental standards, among other changes.

Absent a major redo that can stop NAFTA's ongoing damage, it is better to have no NAFTA than an agreement that maintains NAFTA's current investment, procurement, and other terms that directly harm working people. That is the case because NAFTA is causing significant ongoing damage for working people, healthy communities and a clean environment here and in Mexico and Canada.
Politics
2020
So, for the question: "Does Resistance imply Revolution, or Restoration?" we have our answer:

Saw the wonderful folks from @republicrestore yesterday & came home w/this. Thanks to Pia & Rachel for all your different forms of activism! pic.twitter.com/p4VUKcdtTZ

— Hillary Clinton (@HillaryClinton) June 11, 2017
2018
"Scandals have typically operated as a cloud over a president's agenda. But the Russia-related legal challenges swirling around President Trump are functioning more like a cloak for his joint agenda with congressional Republicans. That difference captures the GOP's decision to govern in a manner aimed almost entirely at stoking their hard-core base—a critical calculation that could determine their fate in the 2018 election, and possibly the 2020 contest, as well" [The Atlantic]. The Democrats, by contrast, are appealing to the soft-core Republican base. So there's that.
2017
GA-06: "[W]hy would 13 percent of Republicans vote for Jon Ossoff, per the Abt Associates poll? There is a clue in the poll question concerning support for President Donald Trump. Expressing opposition to Trump was given as a reason for voting for Ossoff by 77 percent of those preferring the Democrat" [Marietta Daily Journal]. "There was a glaring disparity between the candidates in visits: 75 percent of Democrat voters had been contacted in person by the Ossoff campaign. So had 57 percent of independents and 32 percent of Republicans. But only 36 percent of Republican voters had been contacted personally by a representative of Handel's campaign and 62 percent had not been. Nor had 71 percent of independents. The bottom line: Handel faces a big challenge in coaxing Ossoff-voting/leaning Republicans back into the fold."

GA-06: "The battle between Democrat Jon Ossoff and Republican Karen Handel has cost $48 million, according to the latest federal election filings. About $24 million of that has come in as ad revenue to nine Atlanta TV stations. "I've been here 25 years, and I've never seen anything like it," says John Friedmann, national sales manager for local ABC affiliate WSB-TV. Normally, political ad money is spread out over the better part of a year. "This has happened in just 107 days," says Friedmann" [Bloomberg]. "Ossoff has run ads on virtually every kind of program at every hour of the day, ­including daytime soaps, The Dr. Oz Show reruns, and even 1 a.m. episodes of Entertainment Tonight. 'Most of the candidates only want the news, except for Ossoff,' says Friedmann. 'He's got so much money he'll buy anything that makes sense.'" That's a lot of money even for the Democrat Establishment. I guess the Ossoff narrative must be very important to them. Hey, remember when Sanders supporter Thompson couldn't get $20K for a mailing? Good times.

GA-06: "GOP congressional candidate Handel ignored election integrity report, Georgia professor says" [WaPo]. It never hurts to wheel the blame cannons into position early. (Not to say that I don't think election fraud is a serious concern; it is. That's why I support hand-marked paper ballots, hand-counted in public. But for any given race, complaining about election fraud is like complaining you lost the game because the field was muddy. You had one job: Win the game, on the day, on that field. Democrats have no standing at all to complain on this issue, having done nothing to solve it since 2000, when Jebbie tried to steal Florida for his little brother by purging the election rolls of black voters. 2017 – 2000 = 17 years of "They are who we thought they were" gets old, even from our beloved Washington Generals.)

GA-06: "Former Georgia Rep. Tom Price will appear in his first public campaign rally of Georgia's 6th District race to urge Republicans to get behind Karen Handel. Price won the seat in 2004 and notched commanding victories every two years until Trump tapped him as his health secretary. Perdue, now the agriculture secretary, was elected in 2002 the state's first Republican governor since Reconstruction. With polls showing a tight race, Handel is seeking every advantage she can to consolidate Republican support and thwart Ossoff" [Atlanta Journal-Constitution]. "The rally's location holds symbolism for Perdue and the veterans of his 2002 campaign: The airport complex is where he housed his first campaign office in that bid for governor, the beginning of a GOP revival in Georgia that's sure to be invoked during Saturday's event."

GA-06: "Matthew Yglesias argues Ossoff isn't a 'moderate' in the mold of past Georgia Blue Dog Democrats like John Barrow and Jim Marshall… [Yglesias writes: 'Ossoff's message is more moderate than what you hear in more liberal parts of the country, but it's a lot more liberal than what you heard recently in Georgia. Taking an Obama-style campaign to the Atlanta suburbs is a sign of the same leftward shift of the Democratic Party's message'" [Atlanta Journal-Constitution]. To which the (conservative) columnist responds: "Did you catch that, 6th District voters? From the perspective of a prominent liberal writer, Ossoff's 'moderate' talk is mostly reminiscent of Barack Obama. Who, you might recall, lost to Mitt Romney by 23 points and to John McCain by 19 points in the area now covered by the 6th District. This just happens to coincide with what conservatives have been saying: that Ossoff is not a "moderate" in the usual sense of the word, but a standard-issue Democrat who will fit seamlessly into a caucus led by Nancy Pelosi and can't even be bothered to explain why voters should believe otherwise. But let's say you still believe Ossoff is more akin to those Blue Dog ex-congressmen… What sort of 'moderating' influence did their stances have on Pelosi and Obama? That's easy: none whatsoever." I'm not so sure about that. Last I checked, Ossoff was running on "generic aspirations for less [big gummint] waste," and dialed back the message of sending a message to Trump. From my armchair at 30,000 feet, it looks like the Democrats have fallen back on their favorite play: Running a fake Republican against a real one. From the Abt Associates poll, we see why that might work. From the Price/Perdue rally, we see why it might not.
Realignment and Legitimacy
"A stunning 50% of the CEOs, business execs, government officials and academics surveyed at the annual Yale CEO Summit give Trump an "F" for his first 130 days in office" [CNBC]. "[Jeffrey Sonnenfeld, the Yale School of Management professor who led the summit] noted that 80% of those surveyed are CEOs, including Blackstone (BX) CEO Steve Schwarzman and IBM (IBM, Tech30) boss Ginni Rometty, who sit on Trump's advisory council and Merck (MRK) CEO Ken Frazier, a member of the president's manufacturing initiative. (Individual responses by each CEO were not released.) 'This was not a granola-eating crowd of Democrat entrepreneurs. It's a cross-section of the business community, including some who are quite pro-Trump,' he said."

* * *

Lambert here: Word of the day: overdetermination. That said, if we agree that rhetoric (a component of strategic hate management) was a determinant in the murder of Barnett Slepian, then we need to give consideration to the possibility that rhetoric was a determinant in the shooting of "House Majority Whip Steve Scalise and four others," as WaPo puts it.

"Pretending that America's gun violence is a function of collective political rhetoric rather than the nexus of personal mental defect and easy access to weapons is a way of dodging, well, the bullet" [Charles Blow, New York Times]. Not "in addition to," as opposed to "rather than"?

"After shooting at GOP baseball practice, investigators probe trail of political anger left by attacker" [WaPo]. Fascinating headline, because in the Beltway — and among the 10%ers generally — one must never show anger. "Rep. Mike Bost (R-Ill.), who represents the district where Hodgkinson lived, said that Hodgkinson had contacted his office 14 times via email or by telephone and that although he never made threats, 'he was always angry.'" Lots of additional detail.

"Democrats may be horrified by today's attempted massacre of the GOP House baseball team by an avowed progressive, but their incendiary demands for 'massive resistance' since November have been an open plea for the escalation of words into violent action. The daily repetition that President Trump is an illegitimate usurper who stole the election through collusion with foreign powers has been a hypnotic incantation in search of an Oswald: a siren call for an assassin" [City Journal]. "Liberals frequently complain that conservatives disseminate propaganda to their secretly racist supporters via 'dog whistle' tactics, which send the desired message in coded language or gestures. The same liberals have dispensed with high-frequency whistles in favor of a simpler message: 'Treason!'" And that's before we get to the Hitler dog whistles (less frequent now, given that Hitler, unlike Trump, was able to fill all the political slots in his administration quite easily). Let's just hope nothing happens on July 20.

"When a Democratic congresswoman from Arizona, Gabrielle Giffords, was shot and maimed in 2011, in an attack that claimed six lives, Democrats suggested the hostility Republicans had been stirring against Barack Obama was to blame. Now it was the turn of Republicans, bolstered by revelations that Mr Hodgkinson had volunteered to campaign for Senator Bernie Sanders, to make the same argument. 'The hyperbolic vitriol from the left has spurred threats and now action without historical parallel,' Mr Garrett tweeted" [The Economist]. "Both sides have a point."

"The only person responsible for shooting up a congressional baseball practice Wednesday in Alexandria, wounding a Republican congressman and several aides, is James Thomas Hodgkinson, 66, of Belleville, Ill. He died of a gunshot wound, but it was brought on by the rage in Democratic ranks of Trump Derangement Syndrome" [Washington Times].

"Gunman Who Shot GOP Congressman Was a 'Loner'" [Time].
Stats Watch
Industrial Production, May 2017: " at all as manufacturing readings in the May industrial production report are a matter of concern" [Econoday]. "Industrial production could manage no better than an unchanged reading in May while the manufacturing component fell 0.4 percent. Both are lower than expected with manufacturing below Econoday's low estimate. Vehicle production fell sharply in the month…. This report is bad news for durables data yet to be released not to mention factory payrolls." That won't help Trump in Michigan, Indian, Ohio….
Philadelphia Fed Business Outlook Survey, June 2017: "Unrelenting acceleration is the continuing report from the Philly's Fed manufacturing sample. The general business conditions index did slow from May's outsized 38.8 but not by much, to a still very hot 27.6 in June that beats Econoday's consensus for 26.0" [Econoday]. "New orders continue to pour in… hiring remains very strong… the extraordinary level of activity for this sample… This report started its amazing run late last year though its strength has been isolated and out of Washington." Odd. "The data overall suggests that confidence in the manufacturing sector remains strong, especially as there was also a robust reading for the New York Empire manufacturing index. Confidence in the outlook is liable to increase slightly following the data" [Economic Calendar], Ah. Confidence.
Empire State Manufacturing Survey, June 2017: "May proved only a brief interruption for Empire State where the general business conditions index jumped from minus 1.0 to a much higher-than-expected 19.8 for June" [Econoday]. "Yet strength earlier in the year in this report, along with even greater acceleration in the Philly Fed report, ." Odd.
Bloomberg Consumer Comfort Index, week of June 11, 2017: "The consumer comfort index remains very strong and just off expansion highs… Strong readings for confidence reflect strong optimism for employment" [Econoday].
Housing Market Index, week of June 2017: "Home builders have been very optimistic this year but are a little less upbeat this month" [Econoday]. "[E]xpectations for future sales, at 76, remain unusually strong with current sales also unusually strong at 73. The one component, however, that had been coming to life is back below 50 as traffic fell 2 points to 49. Lack of traffic, and here the emphasis is on first-time buyers, does not point to renewed strength for home sales data which started the year very strong but have since slowed."
Jobless Claims, week of June 10, 2017: "Jobless claims remain extremely low and are consistent with strong demand for labor" [Econoday].
Import and Export Prices, May 2017: "April's strength for import & export prices not only didn't help consumer prices they proved one-month wonders as import prices fell a sharper-than-expected 0.3 percent in May with export prices down a very steep 0.7 percent" [Econoday]. "Price weakness is becoming an unwanted and very unexpected theme for the 2017 economy, weakness that points to troubles for demand and lack of wage punch for workers."
Commodities: "Saudi Arabia is slashing its U.S. oil exports in a bid to reduce a global supply glut that has been hammering crude prices" [Wall Street Journal]. "The November deal to rein in oil output was supposed to reduce bloated global inventories, but U.S. companies have rushed in to fill the void. State-owned Saudi Arabian Oil Co. is the world's largest oil producer and crude exporter, and the projected July drop in exports would amount to a near three-decade low for this time of year. Analysts say Aramco's plans show Saudi Arabia is getting serious about addressing the supply glut, although some investors remain skeptical."
Shipping: "Drewry expects the recent uptick in global containerised trade to continue through to the end of 2017 and has subsequently upped its full-year growth forecast to around 4%" [Lloyd's Loading List].
Shipping: "A new rail freight service will link Northern Italy and China from September, according to a report by Italian business and news service Milano Finanza, becoming the second China-Italy rail freight service to launch this year" [Lloyd's Loading List]. "The report said DB Cargo would run the service in Europe, which will be largely dedicated to transporting cars at first. But Changjiu Logistics eventually hopes to branch out into other sectors like fashion, furniture, electronics and food."
Shipping: "This was supposed to be the best of times for trucking companies. Fully right-sized since the Great Recession pared some fleets' capacity, trucking executives were hoping to ride optimism from a newly elected pro-business president to the promised land of profits and overflowing trucks. It hasn't quite turned out that way. Demand has been uneven. Seasonal uptick has been modest. And few trucking executives are expecting a robust "peak season" that traditionally started about now and ran past the Thanksgiving holiday" [Logistics Management].
Honey for the Bears: "States tend to be pro cyclical. As tax collections slow, so does spending" [Mosler Economics].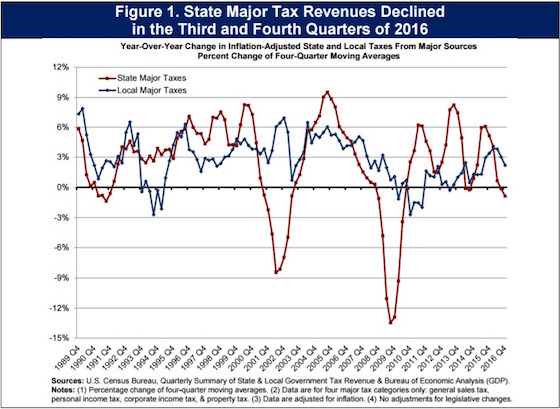 Honey for the Bears: "The drop [in retail sales] since November concerns me as that's when all the credit aggregates picked up their pace of deceleration, including consumer credit" [Mosler Economics].
Political Risk: "Wall Street's 'fear index' is on pace for its biggest daily pop in a month" [MarketWatch]. "The CBOE Volatility Index, or VIX, known colloquially as Wall Street's fear gauge was up nearly 13% at 12.01 at its peak of the session, putting it on track to rise by the most since May 17, when it popped more than 46%. The metric, which tracks options betting on moves in the S&P 500 index SPX a month into the future, has been preternaturally quiescent over the past several months, but has had bouts of relative choppiness as investors fret about market valuations and absorb geopolitical developments, including the U.K.'s efforts to renegotiate longstanding trade agreements with the European Union and drama in the White House."
Political Risk: "Trump won't be removed from office — and that's why the Trump Trade is over" [MarketWatch]. "There are five investigations into Trump right now; they'll play out for months, if not years—possibly to the end of Trump's term…. But the question is, what would it take for congressional Republicans to move against Trump? … This is why—and sorry, Trump haters—I think the president will serve out his term and will not be removed from office. If you want him gone, then do it the old-fashioned way: vote in 2020. That—at least for now—is the political reality. What does it mean for the markets? The so-called Trump trade boosted markets for a few months after election day, as speculators baked things like tax cuts into the cake [musical interlude]. But here we are, five months in and so far, there's no budget agreement, no tax deal, no healthcare deal, nothing. For years, Republicans said 'If we only had the White House and Congress at the same time.' Now they do and there's nothing to show for it. And it's their fault: House and Senate GOP leaders can't agree on much, and in the House itself, the GOP is splintered." Ah. Reality.
Five Horsemen: "The Fearsome Five have suffered a dreadful relapse after J-Yel rudely smashed the punch bowl with her sceptre. God save the GOOG!" [Hat tip Jim Haygood].
Today's Fear & Greed Index: 49 Neutral (previous close: 52, Neutral) [CNN]. One week ago: 55 (Neutral). (0 is Extreme Fear; 100 is Extreme Greed. Last updated Jun 15 at 11:27am. Mr. Market is more neutral than ever.
Class Warfare
"The thesis of this essay is that the theory of the managerial elite explains the present transatlantic social and political crisis. Following World War II, the democracies of the United States and Europe, along with Japan—determined to avoid a return to depression and committed to undercutting communist anti-capitalist propaganda—adopted variants of cross-class settlements, brokered by national governments between national managerial elites and national labor. Following the Cold War, the global business revolution shattered these social compacts. Through the empowerment of multinational corporations and the creation of transnational supply chains, managerial elites disempowered national labor and national governments and transferred political power from national legislatures to executive agencies, transnational bureaucracies, and treaty organizations" [Michael Lind, American Affairs]. "This essay will conclude with speculation about the possibility of new cross-class settlements among dominant managerial minorities and subordinate working-class majorities in developed nations. These new settlements, if they emerge, will have two characteristics. Like the older settlements, they will be negotiated at the nation-state level, not at the transnational level. And just as the older social settlements were influenced by the world wars and the Cold War, so future cross-class settlements among managers and workers will be influenced by whether the geopolitical context is one of great-power peace or great-power rivalry." Interesting.
"Rural America Is Stranded in the Dial-Up Age" [Wall Street Journal]. Nice work, empathetic urban cosmpolitan professionals! Well done, all.
News of the Wired
"Developers who use spaces make more money than those who use tabs" [StackOverflow]. That's easy. Tabs are evil!
"Europe mostly ends mobile roaming fees from today" [TechCrunch]. What a hellhole. I'm glad we don't do anything like that here in the US of A!
MMT for You and Me:
* * *
Readers, feel free to contact me with (a) links, and even better (b) sources I should curate regularly, and (c) to find out how to send me images of plants. Vegetables are fine! Fungi are deemed to be honorary plants! See the previous Water Cooler (with plant) here.
And here's today's plant: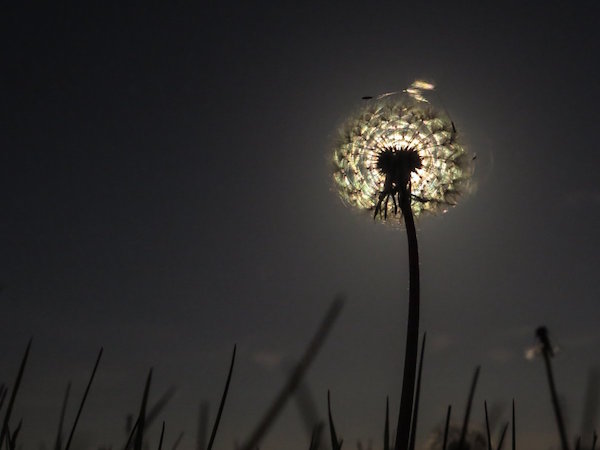 * * *
Readers, Water Cooler is a standalone entity, not supported by the Naked Capitalism fundraisers. Please use the dropdown to choose your contribution, and then click the hat! Your tip will be welcome today, and indeed any day. Water Cooler will not exist without your continued help.