Dear patient readers,
Thanks for your kind wishes about my cat. He had what was the worst day in his life by far (five teeth removed, which means he has hardly any left, plus he had to have an IV in him beforehand to be hydrated enough to be put under anesthesia). I've never seen him remotely as upset as he was when he came back from the vet. He is sure to be in pain and is still distraught about the sutures in his mouth (which will supposedly dissolve) and his collar. I'm also having trouble getting antibiotics and painkillers into him. Both are liquid, which would normally be easy to get into him, but I can't administer them with his collar on. So we are both very stressed out here. I did get a soft collar from the vet on the suggestion of reader Lee, and when he emerges (he's been hiding) I hope that swapping collars will make him less miserable.
How To Save The World's Tallest Animal National Geographic (furzy)
Gangs of aggressive killer whales are shaking down Alaska fishing boats for their fish: report National Post
In a Bering Sea battle of killer whales vs. fishermen, the whales are winning Alaska Dispatch News (Kevin B)
The Trump Administration Removes Endangered Species Protection for Yellowstone Grizzly Bears EcoWatch
Invasive Asian carp (the kind that jump) found beyond barrier to Great Lakes Cleveland.com (resilc)
The hunt for offshore oil is killing tiny sea creatures that are key for healthy oceans The Verge. Dan K: "Note absence of agency in the description of the effects on the fauna: ".. it's possible the blast throws off the receptors the animals use to navigate, disorienting them and causing them to die …"."
China?
Tesla is shifting gears in China by manufacturing its own cars there Quartz
Brexit
For the first time, Jeremy Corbyn overtakes Theresa May in UK polls Boing Boing (resilc)
Jeremy Corbyn will look to 'force an early general election' as poll gives him lead for the first time Independent
Grenfell Tower
Camden flats being evacuated over cladding BBC. Lead story as of now.

Grenfell: A Symbol Of All That Is Wrong? Russell Brand, YouTube (resilc)
Canada Ponders an Unusual Drug Problem: a Shortage of Marijuana Bloomberg (resilc)
New Cold War
Syraqistan
The mukhtar DJT, Saudi Arabia, Qatar and Israel Sic Semper Tyrannis (resilc)

Historic Rivalry for Regional Dominance at the Root of Saudi-Qatar Crisis Real News Network

Why Saudi Arabia hates Al Jazeera so much Washington Post (furzy)
Imperial Collapse Watch
CIA examined the possibility of assassination of the Iranian PM Mohammad Mosaddegh before the 1953 coup failed evolution
Big Brother is Watching You Watch
Google is going to stop reading the mail in your Gmail inbox to target ads to you Business Insider

Vault 7: CIA Has Malware for Hacking Air-Gapped Networks via USB Thumb Drives Bleeping Computer
Trump Transition
Obamacare
Rand Paul: Insurance should be available for $1 a day The Hill (resilc). Translation: "Let them eat PR."

Medicaid cuts in the Senate healthcare bill are going to hit some states hard – here's who will feel it Business Insider

Candidate for Md. governor says state should start single-payer health program Washington Post
"Bernie Tulsi '20" T-Shirts & Hoodies by sophiapetrillo Redbubble
Poll: Former AG Lynch should be investigated The Hill
Prominent Democratic Fundraisers Realign to Lobby for Trump's Agenda Intercept. In Water Cooler yesterday, but worth flagging again.
Policymakers forget duty to protect taxpayers from financial failures The Hill
Police State Watch
Mistrial in Shooting of Black Driver by Cincinnati Officer New York Times

Cops Sent Warrant To Facebook To Dig Up Dirt On Woman Whose Boyfriend They Had Just Killed Techdirt (Dan K)

Teen killed by stray bullet while police fire at dog during response to 'loud music' Guardian
Guillotine Watch
Vancouver Mansion Lists for Record $48 Million Bloomberg (Ann M)

A Second, Even Bigger Foreclosure Reaches NYC Billionaires' Row Bloomberg

Despite backlash, this tweet is still up:

Our Sydney CEOs using virtual reality to get a glimpse of the realities faced by the people who experience this everyday. #CEOSleepoutAu pic.twitter.com/b53wqESdLA

— CEOSleepout (@CEOSleepout) June 22, 2017
Dodd-Frank's "Abusive" Standard: The Dog that Didn't Bark Adam Levitin
America Has Too Many Malls, Not Enough E-Commerce Warehouses Consumerist
Uber sanctioned for refusing to comply with Moraga sexual battery investigation, judge calls company's record "horrific" Mercury News
Walmart won't battle Amazon for Whole Foods for a very simple reason Business Insider
Class Warfare
The toll of getting products to companies like Target, Costco, and Home Depot is paid by truck drivers who nobody technically employs Quartz (resilc)

Debt Collector Accused Of Taking Money From People Who Didn't Owe Anything
Antidote du jour (Thomas F):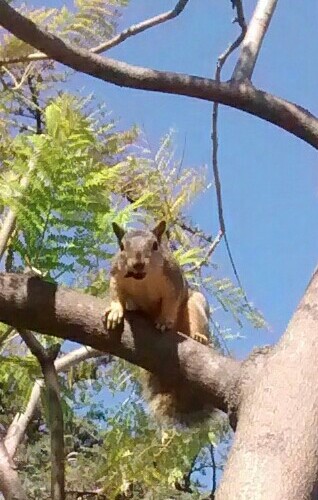 See yesterday's Links and Antidote du Jour here.