Antarctica Is About to Lose an Ice Shelf the Size of Delaware Pacific Standard
Historic Heat Wave Sweeps Asia, the Middle East and Europe Weather Underground
A 'Minsky moment' isn't imminent, but investors should be wary FT
Return to the Roaring 20s Le Monde Diplomatique
Uber Still Doesn't Look Like the Next Facebook Bloomberg. With shout-outs to Hubert Horan at here.
An airline tried to get a musician to check her 17th-century violin. A 'wrestling match' ensued. WaPo. Guess which airline….
Neuroscientists rewire brain of one species to have connectivity of another Science Daily.
Taxonomy anarchy hampers conservation Nature. Taxonomist, classify thyself!
'A once in a lifetime opportunity.' Who made money off the Oroville Dam crisis? Sacramento Bee
China?
China's Continent-Spanning Trains Are Running Half-Empty Foreign Policy

U.S. says China likely to build more overseas bases, maybe in Pakistan Reuters
India
Why it's pointless to whine over or celebrate India's GDP numbers The Scroll (J-LS).

Gujarat's Solar Irrigation Cooperative Has A Solution For India's Groundwater Crisis India Spend (J-LS).
Brexit
London attack: How are UK extremists radicalised? BBC
There's a simple economic reason why terrorists like the London Bridge attackers can't change our behaviour Independent
'Sensitive' UK terror funding inquiry may never be published Guardian. From late May, relevant today.
Syraqistan
Saudis issue 24hr Ultimatum for Qatar to comply to 10 demands, or else… MINA (the Republic of Macedonia's news service). These are the 10 Saudi demands, at least according to Al Jazeera's Faisal Edroos:

1. Immediately break diplomatic relations with Iran.
2. Expel all Hamas members.
3. Freeze bank accounts of Hamas members and stop dealing with them.
4. Expel all Muslim Brotherhood members from Qatar.
5. Expel anti-GCC elements.
6. End support of 'terrorist organisations.'
7. Stop interfering in Egyptian affairs.
8. Cease broadcasting the Al Jazeera news channel.
9. Apologise to all Gulf governments for 'abuses' by Al Jazeera.
10. Qatar must pledge that will not carry out any actions that contradict the policies of the GCC and adhere to its charter.

Sounds rather like the demands the Austrians made of the Serbs in July 1914.

Trump's Qatar Blunder The American Conservative

Trump Takes Credit for Saudi Move Against Qatar, a U.S. Military Partner NYT. Like the Saudis…

German Foreign Minister Voices Support for Qatar, Bashes Trump Handelsblatt

The Saudi Prince, the Sheikh and a Gulf Renegade Bloomberg

Qatar pays the price for betting on the Brotherhood FT

Why Qatar matters to China, in spite of Gulf isolation South China Morning Post (J-LS).

Qatar needs to make concessions to break isolation amid Gulf crisis: expert People's Daily

* * *

Kabul truck-bomb death toll rises to more than 150 France24

Hobbit Brigade Poised For 'Mini Troop Surge' To Afghanistan Duffel Blog

* * *

The forever war Globe and Mail

Why are U.S.-led coalition airstrikes killing friendly troops? Los Angeles Times

Aid Coordinator in Yemen Had Secret Job Overseeing U.S. Commando Shipments NYT. So now all aid coordinators are targets. Well played, all.
New Cold War
Trump Transition
Dangerous Discourse: When Progressives Sound like Demagogues Common Dreams
All Worked Up and Nowhere to Go The Baffler
GOP strategists plot anti-media strategy for 2018 elections McClatchy. I can hardly wait.
Health Care
McConnell whips Senate GOP back in line on Obamacare repeal Politico

Anthem pulls out of Obamacare in Ohio for 2018, citing uncertainty CNN

The CBO's Updated Estimate Of The AHCA Health Affairs
Legislature overrides Brownback's veto of bill that rolls back his 2012 tax cuts Kansas City Star
Class Warfare
Exclusive: Apple makes iPhone screen fixes easier as states mull repair laws Reuters. On the right to repair, see NC here.
YouTube clarifies "hate speech" definition and which videos won't be monetized Ars Technica
Secret Algorithms Threaten the Rule of Law MIT Technology Review
Antidote du jour (via):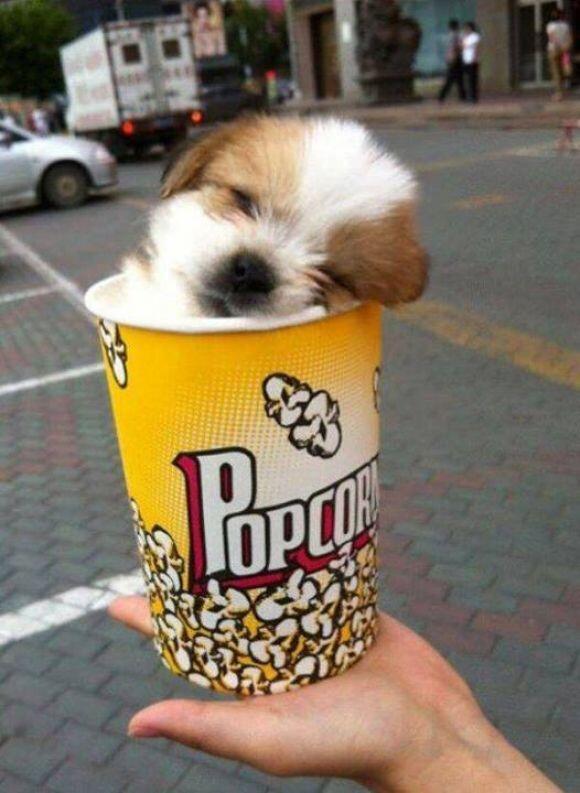 Pass the popcorn….
See yesterday's Links and Antidote du Jour here.