Teen bit in head by bear wakes up to "crunching sound" ABC
Pair of bears join runner for a morning run near Lake Auburn Lewiston-Auburn Sun Journal
Judge approves $142-million class-action settlement in Wells Fargo sham accounts scandal Los Angeles Times
Forget an IPO, Coin Offerings Are New Road to Startup Riches WSJ (AF). AF: "This seems crazy, such pure gambling and for what?" I think I can answer that… Yves: "I also can't believe this is legal. It has to run afoul of blue sky laws."
G20
Syraqistan
As Night Falls In Syria, U.S. And Russia Brokered Cease-Fire Appears To Be Holding NPR

Mosul Is Liberated! My Congrats To Iraq Moon of Alabama

Tillerson Travels to Kuwait in Hopes of Brokering Qatar Deal VOA
Brexit
Reasons for Corbyn LRB. "The coincidence of the Corbyn surge with the horror of Grenfell Tower has created the conditions – and the demand – for a kind of truth and reconciliation commission on forty years of neoliberalism." I'd love to see that here.
From misery to Momentum: the strange rebirth of the Labour Party The New Statesman
Federal government officially apologizes to Omar Khadr Globe and Mail. Trudeau following in Obama's footsteps. Oh, wait…
North Korea
North Korea: Jake Sullivan on America's policy dilemma Lowy Institute

Full text of Moon's speech at the Korber Foundation The Korea Herald

Trump as JFK? How haters and the media are underestimating the US president on North Korea Niall Ferguson, South China Morning Post. Ugh, Niall Ferguson.
China?
China India standoff raises memories of 1962 war Asia Sentinel. If Xi needs a conflict for domestic reasons, this is a better choice than others I can imagine.

How a city's borrowing practice highlights China's daunting financial risks South China Morning Post

China: Laws Amended to Allow Prosecutors to Bring Public Interest Lawsuits Global Legal Monitor
New Cold War
Trump says 'time to move forward' with Russia FT

Tillerson Says Russia Must Restore Ukraine Territory, or Sanctions Stay NYT

Trump backtracks on cyber unit with Russia after harsh criticism Reuters

1 big thing: Trump's other Russian dilemma Axios. (Search on the page for this headine.)

* * *

Trump's Son Met With Russian Lawyer After Being Promised Damaging Information on Clinton NYT. Sourcing: "three advisers to the White House briefed on the meeting and two others with knowledge of it." As Nina Illingworth writes: "The two core accusations behind Russiagate are: A) Trump is an intel asset; B) Russia rigged the election. You don't get to change it to "Trump knows some guys who know Russians" and "Russia wrote stories on RT" and declare f*cking victory. NO."

Donald Trump Jr.'s stunning admission to the New York Times WaPo. It's getting so I skip any story with a headline that includes gaslighting words like "stunning," "terrifying," or — let me just go check Alternet, here — "dangerous," "nightmarish," "horrendous"….

The Collusion Walls Start to Close In on the Trump Family Washington Monthly. See Nina Illingworth, supra.

The Latest Russia Non-Bombshell National Review

* * *

Comey's private memos on Trump conversations contained classified material The Hill. Sourcing: "according to interviews with officials familiar with the documents."
Democrats in Disarray
The "Iron Stache" Curtain: Randy Bryce, Russophobia and the Gain-Nothing Left Paste

Obama returns to political fray for a Democratic Party cause WaPo. The National Democratic Redistricting Committee (NDRC). Maybe Hillary and Barack can hit the trail together…
There Is No Major "Good" Government Leader Ian Welsh (MR).
When the appeal of a dominant leader is greater than a prestige leader PNAS
Trump Transition
Republicans Won't Stop Fighting With Each Other Bloomberg
Profiting Off Pain: Trump Confidant Cashed In on the Housing Crisis Truthdig (JT McPhee). JT McPhee: "Nothing like honest context — not a mention of the other Barack's role in making this Barrack's predation possible. And profitable."
Health Care
Putting Profits Ahead of Patients NYRB

Republicans voice growing doubts on U.S. healthcare bill's fate Reuters
Our Famously Free Press
Google is funding a new software project that will automate writing local news Recode. That really is evil.

News Outlets to Seek Bargaining Rights Against Google and Facebook NYT

The National Enquirer's Fervor for Trump The New Yorker
US police arrest left-wing protesters, far-right blooms Al Jazeera
Class Warfare
In one year, drug overdoses killed more Americans than the entire Vietnam War did Vox
Google Home Breaks Up Domestic Dispute By Calling the Police Gizmodo (CL).
Most sportsmen cheat – they'd be mad not to The Spectator
Praying Mantises Can Kill Birds and Eat Their Brains All Around the World Newsweek (RS). RS: Best anti-antidote EVAH! (Original.)
Antidote du jour (via):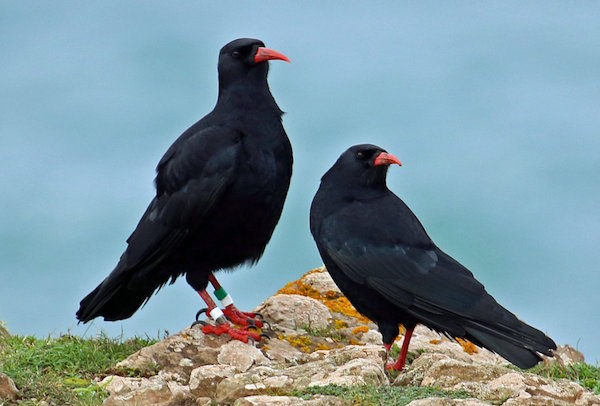 Bonus video. This is sad, but the sweetness may counter the anti-antidote:
See yesterday's Links and Antidote du Jour here.