Wild tiger family pose for amazing selfies in front of forest camera trap Siberian Times. Very pretty!
Chinese zoo erects statue to honour donkey tossed into tigers' den South China Morning Post. :-(
The inside story of how Uber tried and failed to build a FedEx rival — and its $69 billion valuation could be jeopardized Business Insider
Wells Fargo's scandals just won't die Yahoo Finance
How teachers, firemen and college endowments ended up enriching America's hedge fund billionaires Business Insider
As bitcoin's value rises, so does criminal activity Nikkei Asian Review. Yves: "Prosecution futures."
Worldpay emerges as a winner in the war on cash FT
Wanted: Expert to monitor Google's algorithm for €10 million Politico
The W3C has overruled members' objections and will publish its DRM for videos Boing Boing
What Modern Monetary Theory Can Teach Us about Criminal Justice Tropics of Meta
Make government simple again The Week
G20
North Korea
Trump keeps it friendly with Xi at G20 on North Korea threat Reuters

Why Imperial Washington Should Cool It On North Korea David Stockman, antiwar.com
Brexit
Syraqistan
CNN Hired Top al-Qaeda Propagandist for Award-Winning Syria Documentary and Wants to Cover Its Tracks Alternet

Hiding US Lies About Libyan Invasion Consortium News
Democrats in Disarray
What's Next for Bernie Sanders: Fighting Republican Health Care Plan in Red State Rallies Newsweek

Liberals target the Rust Belt: 'Democrats should be able to win in all these places' McClatchy (Re Silc). Re Silc: "With what?" See above (?).

Hillary Clinton looks for her role in midterms The Hill. Please kill me now.

Why democracy can't stop Republican rule. (podcast) This is Hell! I recommend this highly. "The Democrats have no coherent strategic challenge to go up against the structural problem that they face."

A Sixth District epitaph: Democrats had a turnout problem – GOP didn't Atlanta Journal-Constitution. Among blacks and renters. What a debacle.

Trump Won Because of Bernie Sanders, Now the Vermont Senator Should Be Punished, Rival Candidate Says Newsweek
2016 Post-Mortem
He won. She lost CNN

AGAINST NIHILISM MTV

What If Trump Had Won As a Democrat? Politico
New Cold War
No, The Russians Did Not Meddle in Our Election by Publius Tacitus Sic Semper Tyrannis (Re Silc).

Russia steps up spying efforts after election CNN. Sourcing: "current and former US intelligence officials."

Trump Team Met With Lawyer Linked to Kremlin During Campaign NYT and Donald Trump Jr. gathered members of campaign for meeting with Russian lawyer before election Circa
Trump Transition
America's First Postmodern President TNR
Health Care
Why Single-Payer Health Care Saves Money NYT

Liberals, get your story straight on single payer Paul Waldman, The Week

4 ways you probably didn't know the Republican bill changes Medicaid Vox

The Founders Would Have Opposed Trumpcare The American Conservative. "More importantly, having the states handle healthcare still puts most of the impetus on the individual: It is up to you how you want to live your life, what sacrifices you want to make, and what luxuries you want to afford. For those suffering, the states can encourage community organizations, charities, and religious institutions to take up the slack and care for the needy. Isn't this a better society anyway, where we as citizens care for one another, rather than relying on the government to do it for us?"
Our Famously Free Press
Inside Sheldon Adelson's journalistic gamble CNN

Baltimore Sun plans to close City Paper City Paper. Another alternative weekly bites the dust…
These U.S. States Still Haven't Fully Recovered From Recession Bloomberg (MR).
Guillotine Watch
London hedge fund workers to be given 'champagne buttons' for their desks Evening Standard. Beat that, Frankfurt!

Branson Aims Mid-2018 Space Trip as Virgin Resumes Powered Tests Bloomberg. Can we make them one-way?
Class Warfare
Audience with Delegates from the Confederation of Trade Unions in Italy (Confederazione Italiana Sindacati Lavoratori, CISL), 28.06.2017 Holy See Press Office

Detroit's Underground Economy: Where Capitalism Fails, Alternatives Take Root In These Times

Detroit's DIY Cure for Urban Blight Politico

America's Top Prosecutors Used to Go After Top Executives. What Changed? NYT. "No one wants to be a class traitor, especially when the members of one's class are such nice people."

Dragon-Slayers Corey Robin, LRB. On careerism, among other things.
Once the Cathedral of Kensington, now a heroin shooting gallery CNN
Targeted as a Coal Ash Dumping Ground, This Georgia Town Fought Back Inside Climate News
Rule Reversal: How the Feds Can Challenge State Regulation WSJ
digging out Medium
Sheep's Head Soup The Bollard
Antidote du jour (via):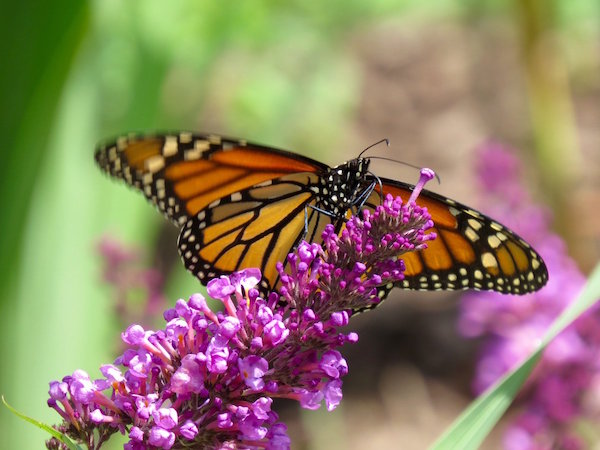 See yesterday's Links and Antidote du Jour here.