Sri Lankan navy saves elephant from the sea The Star
Whale Strikes and Kills Canadian Rescuer After He Helps Free It NYT (RM). :-(
'Critter cams' help NC residents – and scientists – learn what's creeping around News & Observer
The post box in Bermuda numbered 666 which receives Google profits worth £8BILLION a year Daily Mail
Fed chair Yellen gives succour to inflation doves FT
One-eyed man Reuters. Gary Cohn at the Fed?
The New Abnormal in Monetary Policy Nouriel Roubini, Project Syndicate
Rooftop Solar Is No Match for Crony Capitalism Bloomberg (Re Silc).
Brazil's ex-President Lula convicted of corruption BBC
Syraqistan
Why Europe needs more migrants The Economist
EU regulators clamp down on social media searches on job applicants FT
Brexit
Five examples of Britain's 'chocolate orange' Brexit strategy Guardian. "Now the head of the UK's public spending watchdog, the National Audit Office, has issued a remarkable criticism of the government on the subject. Amyas Morse said that he had seen no ministerial plan to push through the necessary legal and statutory changes for the UK to leave the EU. 'We have an issue there because we have departmental government,' he said. 'What we don't want to find is that at the first tap it falls apart like a chocolate orange.'"

The Great Repeal Bill – which does the opposite of what it says – could be the Brexit act that finishes off Theresa May Independent

Labour threat to defeat Theresa May over Brexit bill Guardian

Brexit: EU negotiator Barnier firm on citizens' rights EU

Brexit: Irish business leaders warn of 'calamitous divorce' BBC

EU wants legal jurisdiction over UK to last for years after Brexit The Telegraph

Richard Smith: Trial balloon from an expendable ex-MEP. Step change in the mood music though:

Wednesday's front page of The Herald pic.twitter.com/lYLYcF1lm4

— HeraldScotland (@heraldscotland) July 11, 2017
North Korea
China rejects 'responsibility theory' on North Korea Asian Correspondent

North Korea weighing a return to talks as missile launch boosts its bargaining power, US nuclear expert says South China Morning Post
Asian VC funding outpaces US for the first time FT
New Cold War
Throwing a Curveball at 'Intelligence Community Consensus' on Russia Scott Ritter, The American Conservative. Must-read.

Exclusive: Trump says he does not fault son for meeting Russian lawyer Reuters

This isn't Watergate. This isn't treason. And there's still no smoking gun vs. The Trump Jr. emails are a turning point in the Russia scandal The Week

What the Election-Law Camp Is Saying About Donald Trump Jr.'s Emails Law.com. Good wrap-up.

Timeline of Trump Family Comments on Russia Since June 2016 WSJ

Trump's Low-Level Russian Connection Bloomberg. I wonder if we've got any Russia hands who could chime in on this and the next two…

The Donald Trump Jr. Scandal Is Straight Out of 1990s Moscow Foreign Policy

Who is Natalia Veselnitskaya, the Russian lawyer who met with Donald Trump Jr.? ABC

Trump-Russia investigators probe Jared Kushner-run digital operation McClatchy

Donald Trump has had no trouble getting big loans at competitive rates Francine McKenna, MarketWatch. A bit dated but still useful: Cleans up the talking point that Trump had to turn to the Russkis for money; obviously he didn't.

* * *

Democrats introduce new bill on Russia and Iran sanctions Reuters

How Russian Rule Has Changed Crimea Foreign Affairs

Exclusive: Russia appears to deliver more turbines to Crimea – Reuters witnesses Reuters. Crimea apparently coming up on the charts…
Kaspersky Lab Has Been Working With Russian Intelligence Bloomberg (Bill B). Bill B: "Government front men like to paint their state-sponsored actors as stalwart operators, hacking pro aris et focis. Yet this prosaic good-versus-bad narrative translates into 'drunken brawl' once readers have left the editor's office at the New York Times and step out into reality. The truth is messy. With operators leaking tools, switching sides when it's convenient, prevaricating, bragging, and generally looking out for the bottom line."
Trump Transition
The Age of Detesting Trump LRB. Suitably jaundiced.
Ending the Ronald Reagan Lie Jeffrey Sachs, Common Dreams
Democrats in Disarray
Say No to Centrism Salon
Republicans and Democrats Continue to Block Drug Reimportation – After Publicly Endorsing It Matt Taibbi, Rolling Stone
Health Care
Don't Leave Health Care to a Free Market NYT

Senate moderates sidelined in new Obamacare repeal bill Politico

The Coalition Pushing for Single Payer in California Is Fracturing David Dayen, The Intercept
Our Famously Free Press
'A general atmosphere of ambient dread': Text journalists fear (and resent) The Great Pivot to Video Digiday. Owners with bright ideas…

Done deal: Eisendrath beats tronc to buy Sun-Times, Reader Robert Feder (Alex). "Eisendrath and a coalition of labor unions and individual investors closed on the purchase of the daily Sun-Times and the alternative weekly Chicago Reader."

Germany: Social Media Platforms to Be Held Accountable for Hosted Content Under "Facebook Act" Global Legal Monitor
Class Warfare
The unhappiness of the US working class IZA World of Labor. Pretty anodyne, but at least Brookings picked it up…

What labor department developments mean for employers Hotel News Notes. Browning-Ferris and classifying independent contractors.

On Matthew Effects Stumbling and Mumbling
When Feeling Good is Bad Grass Roots Economic Organizing. Important.
Let's talk about sex robots Nature. The limit case for automating emotional labor.
Out of this World Santa Fe Reporter. "Santa Fe Institute launches an InterPlanetary Project with galactic ambitions." Wait 'til they run into the alien quarantine.
How loneliness in older people makes them more vulnerable to financial scammers The Conversation
Could a text become your will? The plans to revolutionise 'outdated' legacy system Telegraph. What could go wrong?
Low-cost smart glove wirelessly translates the American Sign Language alphabet into text Phys.org (CL).
The Return of Monopoly Matt Stoller, The New Republic
Antidote du jour: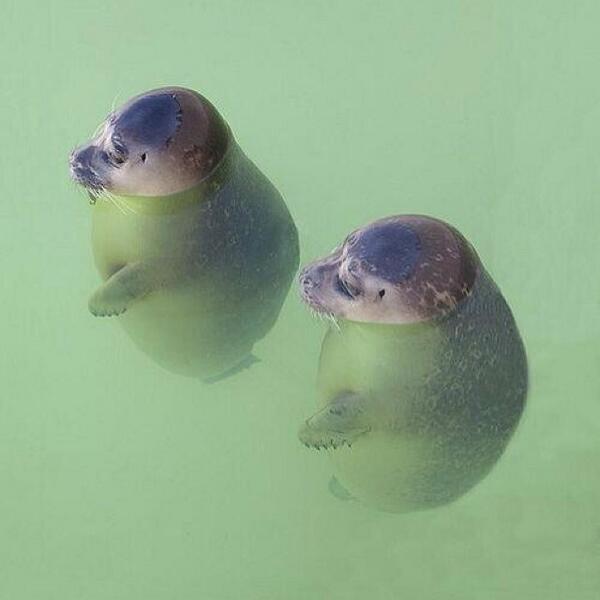 See yesterday's Links and Antidote du Jour here.