Earth's Tectonic Activity May Be Crucial for Life–and Rare in Our Galaxy Scientific American
Quantum teleportation is even weirder than you think Nature
Alphabay and Hansa Takedowns Ensnare Thousands of Dark Web Users Wired
Balanced budget 'like shooting the economy in the head' — experts Medium. The expert being Bill Black.
Should America's Tech Giants Be Broken Up? Bloomberg
Google and Facebook lay foundations for modern-day company towns FT
Google Maps adds the International Space Station BBC
Syraqistan
Saudi Arabia – Bin Salman's Coup Is A Model For His Own Ouster Moon of Alabama. We don't hear much about the Qatar crisis these days…

Saudi accepted by Michigan college among 14 facing execution ABC

A Syrian Cordon Sanitaire: Is Israel huffing & puffing, or is it serious? Sic Semper Tyrannis
Brexit
Why German Turks are Numerous, Divided and Bitter Handelsblatt
Countering 'hybrid' security threats a priority, says EU EU Business (MT).
China
Exclusive: U.S. toughens stance on foreign deals in blow to China's buying spree Reuters

Former vice chairman of China's securities regulator found guilty of taking bribes FT
Health Care
New Cold War
China's navy expands reach: Ships in Baltic for drills with Russia CNN

U.S. general says allies worry Russian war game may be 'Trojan horse' Reuters

The Northern Sea Route, Russia's Coronary Artery World Policy (Re Silc).

Presidents v. Generals Andrew Bacevich, LRB

* * *

Trump team seeks to control, block Mueller's Russia investigation WaPo. Reading the body of the article, "Russia investigation" seems a bit of a misnomer.

Trump Aides, Seeking Leverage, Investigate Mueller's Investigators NYT. Reading the body of the article, big shake-up on Trump's legal team.

Something to look forward to:

If Trump fires Mueller, we are going to have to have massive street demonstrations. Who is with me in taking to the streets?

— Neera Tanden?? (@neeratanden) July 21, 2017

Trump's Self-Pardon? Seriously? The American Conservative

Deutsche Bank 'expects to face Trump-Russia probe' Deutsche Welle

Trump Turns on Jeff Sessions The National Interest

Trump expected to make Scaramucci communications director Axios

Louise Mensch's Destructive Fantasies Charles Cook, The National Review
Trump Transition
Trump's Modest Proposal for a Nafta Revamp Bloomberg. "Surprisingly tame."

A New Deal for Wall Street: Trump's Plans for Mass Privatization Are a Colossal Giveaway to the 1% In These Times

Republicans lament an agenda in 'quicksand' Politico

Twitter says President Trump has to play by the same abuse rules as everyone Recode

Are Donald Trump's Tweets Self-Authenticating? Above the Law

How Donald Trump is monetising his presidency The Economist

One in eight people who voted for Trump having second thoughts – Reuters/Ipsos poll Reuters

How Trump Is Transforming Rural America The New Yorker. Much more interesting than the headline. Last sentence: "The more they hate him, the more I want him to succeed. Because what they hate about him is what they hate about me." And this tweet, in response:

That's exactly how a lot of black people felt about President Obama. Everything has been flipped on its head.

— Jenét Morrow (@JenetAllDay) July 20, 2017
Democrats in Disarray
Democratic Group Angers Progressives — Bets On Conservative Wing, Wall Street Money, To Win Back House International Business Times. Don't get mad. Get even.

Hillary Clinton is more unpopular than Donald Trump. Let that sink in Guardian
White Liberal Guilt, Black Opportunism and the Green Party Black Agenda Report. Must-read, not merely for the GP but for the issues of party-building.
2016 Post Mortem
Hacking the Vote: Who Helped Whom? NYRB. This seems to be the Democrat theory of the case.
Imperial Collapse Watch
Exclusive: Bannon & Kushner Want to Outsource Afghanistan to Mercenaries The American Conservative. What could go wrong?

Is the Military Losing Its Ability to Fight Capable Foes? The American Conservative

Part I: F-35 in the Crossfire (podcast) Aviation Week. Part II.
Class Warfare
Electronic monitoring isn't kid-friendly Sacramento Bee
A few more thoughts on the Opportunity Corridor and Cleveland Clinic. Eat Righteous (CR). A response to this Politico story.
Aging in place contributes to historically low housing inventory Baltimore Sun. Translation: Why won't those old black folks go die in nursing homes so we can gentrify their neighborhoods?
Antidote du jour: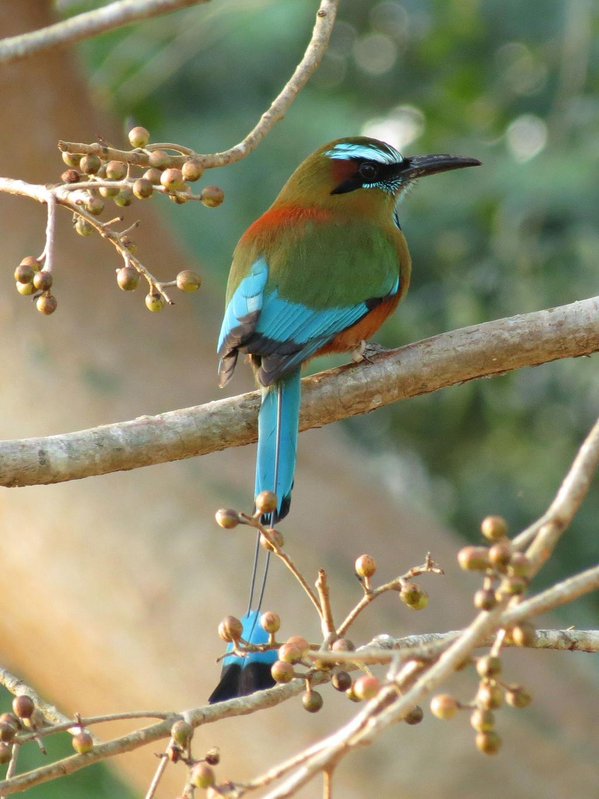 Bonus anti-antidote:
Martial law was declared in three regions of Dagestan, Russia because of locust invasion. pic.twitter.com/BADNdgYMLx

— English Russia (@EnglishRussia1) July 20, 2017
See yesterday's Links and Antidote du Jour here.