Unlocking the Secrets Behind the Hummingbird's Frenzy National Geographic
The strange topology that is reshaping physics Nature
Antarctica's Larsen C ice shelf: new rift detected Deutche Welle
FEATURE-In Miami, battling sea level rise may mean surrendering land Reuters
Swedes name a train 'Trainy McTrainface' CNN
Broad Measure of U.S. Manufacturing Efficiency Confirms Downtrend Bloomberg
Bitcoin averts split as miners back new software upgrade Reuters
Private Equity's Big Bets on Financial Tech DealB%k, NYT
Banks' greed on full display with check-cashing fee for non-customers LA Times
Orphan Diseases Or Population Health? Policy Choices Drive Venture Capital Investments Health Affairs
Investment funds heat up global real estate market Nikkei Asian Review
Meet Your New Landlord: Wall Street WSJ
Hard Questions for a Company at the Center of the Opioid Crisis Gretchen Morgenson, NYT
Hedge Fund Uses Algae to Reap 21% Return Bloomberg. Computational biology.
To save rural Iowa, we must oppose Monsanto-Bayer merger Des Moines Register (CR).
Syraqistan
Brexit
Bank of America picks Dublin for EU base following Brexit Charlotte Observer

UK to back temporary free movement after Brexit, says Michael Gove FT

Hammond met Goldman Sachs board for private Brexit talks Sky News
Poland Senate passes contested judiciary bill FT
How Kaczynski Is Driving Poland Away from Europe Der Spiegel
China?
Gen. Paul Selva: New military operation in Philippines should be weighed Washington Examiner
New Cold War
Trump Transition
Health Care
2016 Post Mortem
If Hillary Clinton Had Won FiveThirtyEight. An alternate universe. "Attorney General Joe Lieberman…"–my coffee!

Postal Service broke law in pushing time off for workers to campaign for Clinton, investigation finds WaPo. Nice work, Hillz.
Cory Booker: Boycott Israel Movement "An Anti-Jewish Movement" Buzzfeed
Democrats in Disarray
Why Blue Dogs would destroy the Democratic Party. Again. The Week

The Triumph of Obama's Long Game Andrew Sullivan, New York Magazine (Re Silc). Re Silc: "Can someone drive down and kill me?" Not me. I don't drive, and anyhow I'll be busy throwing myself off a bridge into the river.
We have the opportunity for a realignment. We don't have a party to do it. Yet. Corey Robin (MR). Nails it. IMNSHO.
Green Party Growing Pains; Our Own Crisis of Democracy Kevin Zeese, Counterpoint. Stein's recount effort seemed sketchy at the time. As it turned out to be! I'm surprised, however, that Zeese didn't link to this post from BAR.
Our Famously Free Press
By dismantling its copy desk, The New York Times is making a mistake that's been made before Poynter. Re Executive Editor Dean Baquet's column justifying gutting the copy desk: "'Over and over in the reader comments below, I'm seeing the same thing: that readers DON'T USE THE New York TIMES FOR VIDEO! We want to read, and we want to read well-written, well-edited journalism. … Please reconsider your direction.'" Do it, Dean. Do it. Moar video. We'll take those readers.

White House reporter live streams audio-only press briefing The Hill. Ksenija Pavlovic. Good for her.
Class Warfare
When Organizers Are Professionals Jacobin

As California's labor shortage grows, farmers race to replace workers with robots LA Times
Comparing Capitals New Left Review. A useful though lengthy riposte to Richard Florida.
A Study of the Champagne Industry Shows That Women Have Stronger Networks, and Profit from Them HBR
Jane Austen Gives Your Weekend Safety Brief Duffel Blog
how did we spend $28 on hot dogs and diet coke?: an investigation Medium. Summer fun…
What We Finally Got Around to Learning at the Procrastination Research Conference NYT. Putting this last. Obviously.
Antidote du jour (via):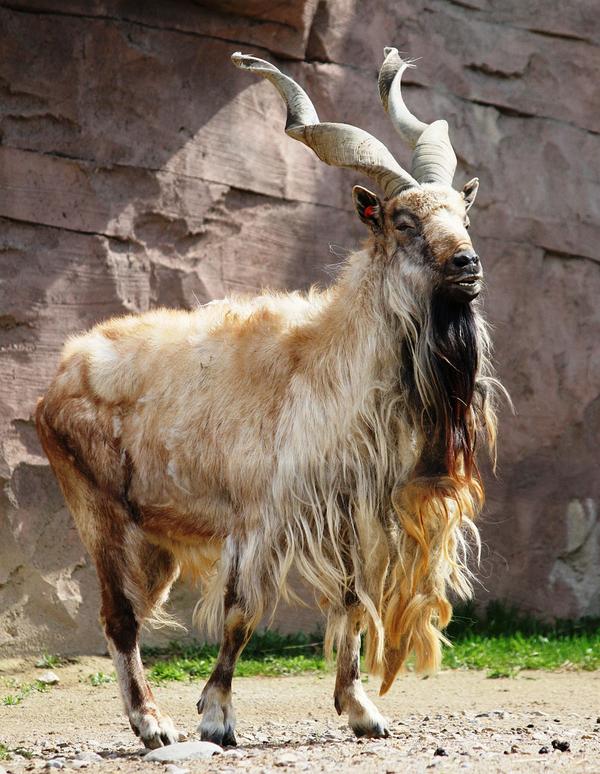 See yesterday's Links and Antidote du Jour here.