Amir Shah: India's 'Billy Elliot' takes off BBC
You're doing your weekend wrong Quartz (Chuck L). Leisure time? Who has leisure time?
CHINA, SUN YAT-SEN, AND THE REVOLUTION OF 1911 — 7/03/17 Delancey Place. Chuck L: "Did Sun Yat Sen anticipate Michael Hudson?"
[A] Procla­mation also explained some of Sun's specific proposals. 'Equalization of land rights' — the means for estab­lishing 'a socialist state' — simply meant that the gov­ernment would expropriate increases in land values during the expected postrevolutionary development boom. Sun incorporated the ideas of Henry George — the single tax — and especially those of John Stuart Mill, who had proposed taxing the "future unearned increment in­crease" of land values, that is, increases that did not result from the efforts of individual landowners but from the growth and development of society at large. The idea was to prevent land speculation of the kind that had earned easy fortunes in the West, especially from urban prop­erty. …
The early mathematical education of Ada Lovelace Taylor & Francis (Chuck L)
Echoes of Wall Street in Silicon Valley's grip on money and power Financial Times. Read the comments. Lotta Kool-Aid drinkers showed up to protest.
The tech industry after Moore's Law HPE Insights (Chuck L)
China?
US warship in South China Sea is 'military provocation': China Reuters
North Korea fires missile towards Japanese waters, officials say BBC
As U.S. Retires From World Leadership, China and Germany Step Up Bloomberg
Emmanuel Macron wants to cut French parliament by third, streamline legislature DW
Emmanuel Macron and Justin Trudeau: when brutal neoliberalism tries to re-brand itself through fresh faces failed evolution
Lobby Planet Brussels – The Corporate Europe Observatory guide to the murky world of EU lobbying Corporate Europe (Micael)
Brexit
Frankfurt welcomes bankers fleeing Brexit — and their cash Financial Times

City of London delegation to press Brussels for free-trade deal Financial Times. Jerri featured this yesterday but I have to pipe up. This is just laughable. A secret blueprint (that the FT is writing about) for the City to get a special deal from the EU? The EU has banks that are in all the businesses that the UK banks are in, and they are perfectly capable of relocating as the new regime requires. As we've said, Brexit is an opportunity for the Continent to take a chunk out of London and there's no reason for the EU to play nice. Banks started working on getting licenses and looking into office space literally the day after the Brexit vote.

Commission's UK financial services experts sidelined due to Brexit talks Politico. Saw this after mini-rant above…
No hard feelings about that austerity thing, eh? say Tories Daily Mash
Russia and the great land giveaway in the Far East Asia Times
Syraqistan
Big Brother is Watching You Watch
Fifteen new devices from Technoethical now RYF-certified to respect your freedom Free Software Foundation (Chuck L)

Surveillance without Borders: The "Traffic Shaping" Loophole and Why It Matters Century Foundation. From last month, still germane.
Trump Transition
Democratic Party Dead End Consortium News (Altandmain)
Bernie Sanders on Resisting Trump, Why the Democratic Party is an "Absolute Failure" & More Democracy Now (Altandmain)
California invested heavily in solar power. Now there's so much that other states are sometimes paid to take it Los Angeles Times (Chuck L)
How Nike Resisted Amazon's Dominance for Years Fox (Chuck L)
U.S. Auto Sales Fall as Fewer Vehicles Go to Rental Chains Wall Street Journal
Amazon and Google share prices were reported down more than 80% after test data went live Business Insider (David L)
Apple, Google and other Nasdaq Stocks Swing Wildly in After-Hours Trading Bloomberg (David L)
Silicon Valley is becoming a commercial real estate disaster Wolf Richter, Business Insider
Investors who back VC funds are worried about Valley culture Axios (Chuck L). Erm, they helped create it.
65% of major US banks have failed web security testing IBS Intelligence
Yellen Hospitalized During London Visit, Released Monday Bloomberg. Hospitalization does not seem indicated given the supposed diagnosis. Any doctors in the house care to comment?
Kill Me Now
Class Warfare
One in seven UK private tenants pays more than half income in rent – study Guardian (Altandmain)

Arianna Huffington emerges as public face of Uber Financial Times. She can't fix the culture unless she becomes CEO and fires some key people to send a big message and installs ones of a very different type (and I don't necessarily mean female but you can rest assured that would be her most important criterion). Even then it's a huge task. And as Hubert Horan explained long form, the horrible culture was key to Uber's earlier success. A kinder Uber is even more of a loser than the thuggish one.

Meet The "Queen Of The Dark" Who Was Told To Bleach Her Incredibly Dark Skin By Uber Driver Bored Panda
Antidote du jour. Thomas F: "Brother's mother-in-law's hobby…":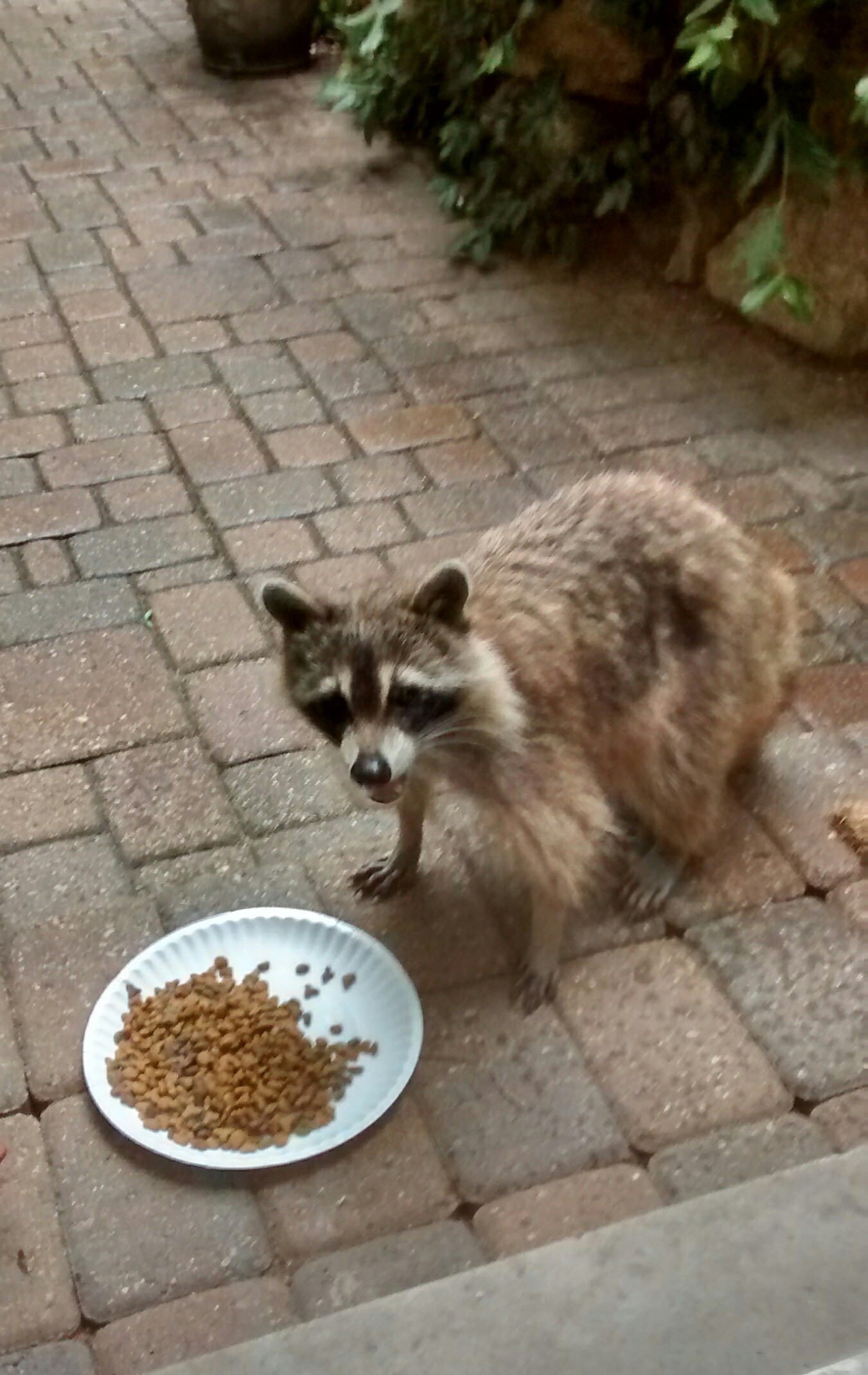 Plus a bonus, courtesy Richard Smith:
Unlike a solid, a liquid has a readiness to flow & no fixed shape. It therefore takes on the shape of any container.. pic.twitter.com/RD3G8Lack2

— Land of cuteness (@landpsychology) July 1, 2017
And some fireworks!
See yesterday's Links and Antidote du Jour here.