Dear patient readers,
I feel as if I am apologizing regularly for the lack of original posts and it's getting old. I actually had several good topics I wanted to write about last night. But I had a bad development on the blog management front and even hours later I am too upset to write.
Texas man shoots armadillo, bullet ricochets back into his face CBC. Lambert nominates this for a Darwin award, but I'm not sure how bullet-proof armadillos normally are. But why would you shoot an armadillo? (although they can tear up lawns plus I was told the last time I was in New Orleans that some locals eat them).
18 breathtaking winning photos from National Geographic's Travel Photographer of the Year contest National Geographic (David L)
Ten Ways to Organize Your Bookshelf The Millions (micael)
UK needs bottle deposit scheme to cut plastic litter in oceans, says thinktank Guardian. Mary L: "The USA &/or US states need to do the same; additionally, eliminating the ridiculous plastic straws that come w/glasses of water at many restaurants."
Have Smartphones Destroyed a Generation? Atlantic (resilc). Key quote:
Rates of teen depression and suicide have skyrocketed since 2011. It's not an exaggeration to describe iGen as being on the brink of the worst mental-health crisis in decades. Much of this deterioration can be traced to their phones….There is compelling evidence that the devices we've placed in young people's hands are having profound effects on their lives—and making them seriously unhappy.
Bitcoin split is a flop — so far Reuters (Li)
What Einstein's Brain Tells Us About Intelligence, According to the Scientist Who Studied It Inc (David L)
Freedom and Fear: India and Pakistan at 70 The Diplomat (resilc)
EU sends charge sheet to Visa over inter-regional fees Reuters
Brexit
Without a Brexit divorce deal, all the transition talk will have been a waste The Times. A must read. High level yet incorporated critical operational details. His "air of unreality about the substance" is consistent with our grumbling in Links in recent weeks about continued UK delusion re a transition deal (as in the denialism is now incorporating small bits of reality but is still denialism). For instance, we ignored the EEA idea because it made no sense. But then again, none of this has made any sense. And IMHO a standstill is a very generous offer of sorts and I suspect the EU would want a meaningful concession for that to be a go, particularly since it would require approval of all 27 remaining EU members. And see this. Although I had assumed reentry after the March 2019 exit date was effectively a non-starter, I have to confess ot knowing re the Euro angle:

And once Britain leaves the EU on March 29, 2019 there is no path back on its current terms. If it wanted to rejoin, it would have to submit a new membership application, which under the EU treaties would require it to commit to joining the euro and the Schengen passport-free travel zone. By the same token, the window of opportunity for those who want to reverse Brexit will slam shut in March 2019.

'Tax haven' moves south of border Herald Scotland. A piece co-authored by our Richard Smith!

Brexit reveals Britain's enduring flaws Financial Times. Love this line, which the editors elevated to the subhead: 'Tasking the Brexiters with managing Brexit was like asking the winners of a debating contest to engineer a spaceship'

Ministers blow £1m on headhunters for Brexit trade negotiators iNews
How Labour plans to mess with Theresa May's weakened government Politico
Leaked Photos Link Corbyn To Known International Terrorist Waterford Whisper News (PlutoniumKun)
Italy sees unexpected reduction in Mediterranean migration flows Politico
Cracks appear in cash-starved German infrastructure Financial Times
Tusk warns about Poland's EU future Politico
After FARC disarmament, Colombia is delivered entirely to paramilitary branches of ruthless corporations failed evolution
Venezuela
Examining the 8 million – An Analysis of Venezuela's Constituent Assembly Vote Council on Hemispheric Affairs (micael)

U.S. Oil Sanctions Could Push Venezuela To The Brink OilPrice

Of Venezuela and Hypocrisy Craig Murray. Important
New Cold War
Russia Sanctions and The Coming Crackdown on Americans Ron Paul Institute

European Commission President Juncker: New US sanctions on Russia only after consultation of allies European Commission
Syraqistan
A Shameful Silence: Where is the Outrage Over the Slaughter of Civilians in Mosul? Defend Democracy

Is the Expanding U.S. Military Presence in Syria Legal? American Conservative

New Cease-Fire in Syria Holds, Observers Report Voice of America
Big Brother is Watching You Watch
Trump Transition
Grand jury assembled in Trump-Russia investigation BBC

Trump-Russia probe expands to possible financial crimes: report The Hill (Sid S)

Trump's Problems Are Piling Up, So What Should He Do Now? FiveThirtyEight (resilc)

Trump argues he won New Hampshire because it is a 'drug-infested den' CNN (resilc)

EVANGELICAL FUNDAMENTALISM AND CATHOLIC INTEGRALISM: A SURPRISING ECUMENISM Vatican. Glenn F: "Cathoilic church denunciation of Trump regime. No truer words written. Schism time in the heartland." Moi: One sour note is locating Evangelicals in the "Deep South". From what I can tell, their concentration is highest in Texas. The "Deep South" has lots of Southern Baptists who are plenty conservative socially but aren't big on proselytizing.

Senate blocks Trump from making recess appointments over break The Hill

The Strange Appeal of Trump's 'Honest' Lies Vice (resilc)

US tax reform hopes become mired in foreign cash piles Financial Times. God-awful headline, since it amplifies the lie multinationals have been selling. The only thing that is "offshore" due to their tax scheming is profits they've chosen to book in foreign entities. This has absolutely nada to do with where they keep their money, which is almost without exception the US for US companies. It does affect reported profits. That makes it a very hot topic for CEOs who are desperate to boost stock prices (witness all those buybacks). But it confirms what we said yesterday: as with Obamacare, despite whinging about a supposed problem forever, the Republicans don't have an answer. We'll probably get one of those earnings repatriation holidays, just as Bush had one in 2004, since that's not hard. Beyond that, I'm not holding my breath.

Trump is Turning Against the White Working Class that Elected Him Michael Hudson on Real News Network

How the Trump Era Has Wreaked Havoc on Washington's Plastic Surgery Schedules Vanity Fair

Trump Praises the Stock Market at 22,000 That He Said Was a Bubble at 18,000 New York Times (resilc)
Zuckerberg's Recent Hires Tell Us A Lot About His Worldview and It's Not Good Michael Krieger (micael)
In America, who's more likely to win an election: a scam artist or a war hero? Corey Robin
At "Socialism 2017" conference, International Socialist Organization shows its pro-war colors WSWS (micael). From July, still germane.
How the CIA Came to Doubt the Official Story of JFK's Murder Politico (David L)
4 Proposed Tar Sands Oil Pipelines Pose a Threat to Water Resources Greenpeace (Sid S)
Is The EIA Exaggerating U.S. Oil Production? OilPrice
The balanced budget paradox Lars Syll
'London Whale' Has a New Target: J.P. Morgan's Top Brass Wall Street Journal
Japan Buries Our Most-Cherished Economic Ideas Bloomberg
New rule forces big car makers into big changes in how they count revenues MarketWatch (Li). From last week, still germane.
Switzerland's First-World Problem: What to Do With $750 Billion Wall Street Journal (Li). The idea of spending foreign reserves domestically is incoherent and self-defeating but politicians have done a terrible job of explaining why.
New CEO will need to tackle multiple challenges over its long-term business model Financial Times (David L). Wowsers. Full of Uber puffery.
ALBERT EDWARDS: The same problems that caused the financial crisis are back Business Insider (David L)
Class Warfare
Affirmative Action Battle Has a New Focus: Asian-Americans New York Times (resilc)

Imperialism Is Alive and Kicking: A Marxist Analysis of Neoliberal Capitalism Defend Democracy

Japan Might Be What Equality in Education Looks Like Atlantic (resilc)

Nissan Workers in Mississippi want to unionize and they need your support to vote today! Color of Change. Please sign this petition.

Why Do Women Bully Each Other at Work? Atlantic. Honestly, I have no idea what planet these women live on. Women bully women. This is news? Personally, I don't expect women to be on my side, since they've never been. And aside from that, I would never assume a fellow woman in a position of power would treat me well or help me. Among other reasons, they are too insecure in their own standing to be able to spend chips on assisting others. It takes most of their available resources to hang on to their spot, since men will target a woman precisely because she's assumed to be easier to isolate and dislodge. At least in finance, and I would assume this is the case elsewhere, men in organizations poach women's terrain (turf wars, trying to steal their clients) more than they would a fellow man (the article in a fashion acknowledges this as an issue towards the end). So it makes sense that they'd bully even more when the stakes are high and they are having to devote extra energy just to protect their position. The author (and the women interviewed) never seems to grok that the senior women lash out because they are often at the limits of their capacity, can barely tolerate another demand, and the women who make requests don't seem sufficiently cognizant (from the boss' perspective) that they are doing just that. I wonder how much groveling would help. Seriously. But the other part is the subordinate women are likely harangued more because they are safe targets. And that should stop.

Yet the women in this story bizarrely expected other women to help them:

Many women told me that men had undermined them as well, but it somehow felt different—worse—when it happened at the hands of a woman, a supposed ally.

Distributism Isn't Outdated American Conservative
Hate is the New Sex Ecosophia (UserFriendly). A great piece.
Antidote du jour. From Crittermom:
I have fallen in love with these Fence Lizards since moving to this state.
I've found them to be friendly, willing subjects for my camera, and quite endearing.
In fact, they inspired my first children's book using my photographs (which I like to refer to as 'a best-seller that has yet to be published').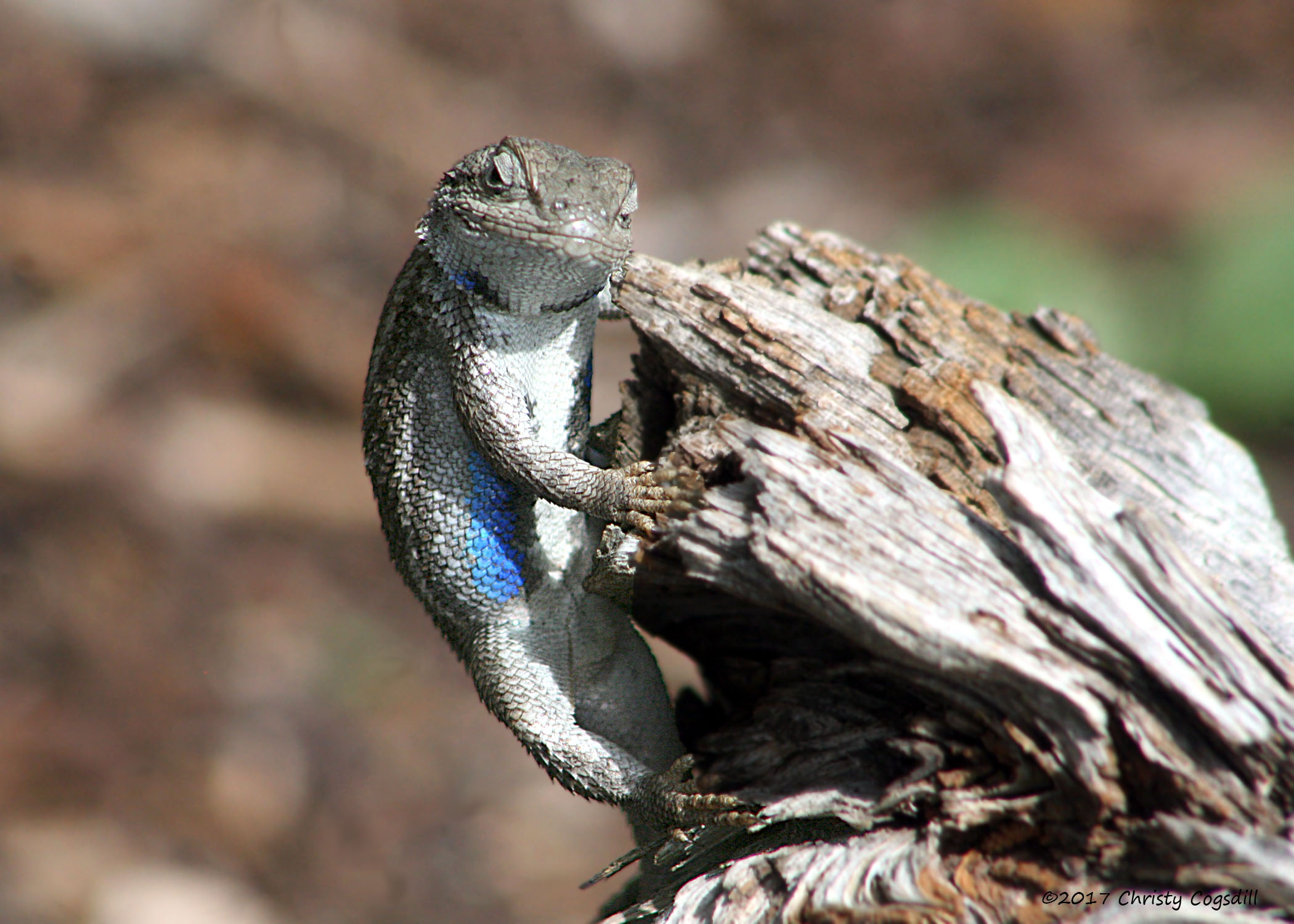 And a bonus from Robert H, courtesy Vinalhaven Sightings:
See yesterday's Links and Antidote du Jour here.