By Lambert Strether of Corrente
Trade
"US Trade Rep Outlines Expectations for NAFTA, WTO, EU Ties" [International Centre for Trade and Sustainable Development]. "Speaking at the Center for Strategic and International Studies on Monday 18 September, Lighthizer then answered questions on a host of topics, while repeatedly referring to the Trump Administration's interest in negotiating bilateral trade deals, ensuring reciprocity in trading relationships, and addressing trade deficits…. He suggested that not only would it be more straightforward to clinch deals bilaterally, but that it would also be simpler to enforce their terms – while noting that the administration is still determining which countries to pursue such agreements which. 'Usually in multilateral or plurilateral agreements it's difficult to enforce the agreements because you're disrupting too many things,' he said… Lighthizer flagged the US' trading relationship with China as one in need of repair, suggesting that the WTO system was "not designed to successfully manage mercantilism on this scale" and saying that the US would be pursuing new options for ensuring its partners compete on a level playing field."
"The Comprehensive Economic and Trade Agreement between the EU and Canada (CETA), which aims to boost goods and services trade and investment flows, entered into force provisionally on Thursday" [EU Business]. "CETA will be fully implemented once all EU Member States ratify the deal according to their respective constitutional requirements. At the time CETA will take full effect, a new and improved Investment Court System will replace the current investor-state dispute settlement (ISDS) mechanism that exists in many bilateral trade agreements negotiated in the past by EU Member States' governments."
"As NAFTA negotiations move into the third round this weekend, labor groups are growing worried that President Donald Trump and his administration will fail to meet his pledge to get fully enforceable labor provisions into a new agreement by turning a blind eye to a precedent-setting case the U.S. brought — and lost — against Guatemala last year" [Politico]. Heck, what are the odds? More: "The great unknown: It remains unclear how much weight, if any, the Trump administration is giving to the [Guatemala] ruling as its negotiators sit down with their Canadian and Mexican counterparts in Ottawa. The AFL-CIO has called for creation of an independent body to decide when labor consultations have failed and a dispute settlement should be initiated. But [Celeste Drake, trade and globalization policy specialist at the AFL-CIO] said she's not overly optimistic the Trump administration will embrace that idea."
"Even if the three [NAFTA] countries do manage to reach an agreement and pass it through their respective legislatures, it could still fail if businesses simply choose to ignore terms that they consider unfavorable or harmful, former U.S. Trade Representative Michael Froman said" [Politico]. "'If it's going to require, for example, through new rules of origin, a fundamental reorganization of supply chains across the border, one of two things is going to happen,' Froman said at the University of California event. 'Either it's going to be a long, drawn-out negotiation, or the business community will simply ignore it — will simply ignore NAFTA" (!!).
Politics
New Cold War
Well, we hope it's cold:

Morgan Freeman says we are at war with Russia, says "Join the fight." This is straight-up war propaganda. We's so fucked. pic.twitter.com/vMDCIphTk4

— Yasha Levine (@yashalevine) September 19, 2017

"Bernie Sanders Just Gave the Progressive Foreign-Policy Speech We've Been Waiting For" [The Nation] (transcript). Even Sanders, who secured an F-35 base for his home state of Vermont, is being pulled left. More: "Sanders rightly connects the dots between an exploding Pentagon budget and Republican attempts to take health care away from tens of millions of Americans in the name of fiscal responsibility.' Hmm. But this!

Foreign policy, therefore, is remembering what Dwight D. Eisenhower said as he left office: "In the councils of government, we must guard against the acquisition of unwarranted influence, whether sought or unsought, by the military industrial complex. The potential for the disastrous rise of misplaced power exists and will persist."

And he also reminded us that; "Every gun that is made, every warship launched, every rocket fired signifies, in the final sense, a theft from those who hunger and are not fed, those who are cold and are not clothed. This world in arms is not spending money alone. It is spending the sweat of its laborers, the genius of its scientists, the hopes of its children. The cost of one modern heavy bomber is this: a modern brick school in more than 30 cities. It is two electric power plants, each serving a town of 60,000 population. It is two fine, fully equipped hospitals. It is some 50 miles of concrete highway…."

In other words, it's the allocation of real resources — "the sweat of its laborers, the genius of its scientists" — that's the problem, not the fershuggeneh budget deficit. We'll make an MMTer of Sanders yet.

"Sanders Speaks on Foreign Policy" [The American Conservative]. "During the 2016 campaign, I thought Sanders could and should have said more about foreign policy. I still think the Democratic Party and the country would have benefited if he had done that, but fortunately he is doing it now. He should be commended for giving a thoughtful, important speech that should open up new debates on foreign policy on the left and perhaps across the political spectrum."
2016 Post Mortem
"The television rights to the upcoming Bill Clinton-James Patterson novel 'The President Is Missing' have been acquired by Showtime with plans to adapt it into a series, the network announced Friday" [Variety]. Wishful thinking? More: "Set to be published in 2018, the book tells the story of a sitting U.S. president's disappearance, with the level of detail that only someone who has held the office can know. Clinton and Patterson's collaboration on the novel marks the first time an American President has ever co-authored a thriller." Oh, great. Dignity of the office and all that. And now they'll both be shilling their books. When will Chelsea's come out? 2019?
Health Care
"Sanders and Klobuchar book CNN debate with Cassidy and Graham" [WaPo]]. Hoo boy. "The chief sponsors of the GOP's 11th-hour effort to curtail the Affordable Care Act will debate two of their Senate opponents, Sen. Bernie Sanders (I-Vt.) and Sen. Amy Klobuchar (D-Minn.), on Monday night — an arrangement that surprised some of Sanders's Democratic colleagues, who learned about the debate when host network CNN blasted out a news release… According to Sanders spokesman Josh Miller-Lewis, CNN came to the senator with the idea earlier in the week, and Sanders signed on without hesitation."

Democrat strategists weigh in:

(It took 30 seconds for a Dem aide to text, worrying: "Republicans get to frame it as single payer vs their alternative in prime time.")

— Gabriel Debenedetti (@gdebenedetti) September 21, 2017

And by "weigh in," I mean "roll on their backs, put all four paws in the air, and widdle themselves." Dear Lord.

An alternative perspective:

People who can't afford health care don't deserve to die. It's crazy that we even have to say that.

— Bernie Sanders (@SenSanders) September 21, 2017

"How Graham-Cassidy Stacks Up, in One Chart" [Roll Call]. It's ugly.
Trump Transition
"Peter Thiel is being considered to chair Trump's intelligence advisory board" [TechCrunch]. "Thiel might be controversial, but he's a logical fit for the key intelligence advisory role. His data mining company Palantir is probably most famous for its contracts with government intelligence agencies, and he's a longtime Trump ally who has never wavered in response to the kind of controversial choices by the Trump administration that provoke outspoken backlash from most corners of Silicon Valley. Under a normal presidency, his investment in companies with active government contracts might stir up conflict of interest questions with the PIAB role, but it's hard to imagine that being a hurdle under a president who actively promotes his family business from the highest office in the land." Shorter: Revealing real power relationships can make people uncomfortable. That's why liberal Democrats prefer to work through straws and cutouts.
Realignment and Legitimacy
"In Trump's America, is the Supreme Court still seen as legitimate?" [The Conversation]. Survey says: "Only a few Americans would want to eliminate the Supreme Court altogether. About 20 percent would endorse narrowing the scope of the court by limiting the types of cases it is able to decide. And about 32 percent felt that even if the court made unpopular decisions, we should leave it alone. The margin of error for these results was ± 4.2 percent. The largest group of respondents – 44 percent – endorsed the idea that justices should be periodically reappointed rather than serving life terms." Lambert here: I deprecate the phrase "Trump's America," which is all over everything like kudzu these days. For one thing, it obscures the continuities between the Trump administration and previous administrations. For another, it reinforces the slow slide toward civil war; if there is a "Trump's America," it surely does not include, well, "Obama's America." And as far as the legitimacy of the Supreme Court, it's arguable — though apparently it doesn't show up in this survey — that the Court hasn't been legitimate since the first post-Bush v. Gore judge ascended to the bench, if you believe that Scalia wrote that opinion to select a President who would appoint judges of Scalia's ideological and partisan bent.

"Greater Internet use is not associated with faster growth in political polarization among US demographic groups" [Proceedings of the National Academy of Sciences]. "We combine eight previously proposed measures to construct an index of political polarization among US adults. We find that polarization has increased the most among the demographic groups least likely to use the Internet and social media. Our overall index and all but one of the individual measures show greater increases for those older than 65 than for those aged 18–39. A linear model estimated at the age-group level implies that the Internet explains a small share of the recent growth in polarization." Look! Over there! Facebook!
Stats Watch
Purchasing Managers' Index Composite Flash, September 2017: "Hurricane Harvey and Irma had little effect on Markit Economics' manufacturing sample as the September flash rose slightly to 53.0 to signal moderate month-to-month growth" [Econoday]. "The services sample, however, did slow slightly to 55.1 which, however, signals strong growth for this sector. The composite edged lower to a 54.6 level that is consistent with solid growth for the bulk of the economy…. Today's report suggests no major impact from Harvey and Irma and points to steady economic growth for the remainder of the year."
Atlanta Fed Business Inflation Expectations, September 2017: "Business expectations for inflation show no effects from Hurricanes Harvey and Irma" [Econoday].
Housing: "The value of real estate, as a percent of GDP, was up in Q2, and is above the average of the last 30 years (excluding bubble). However, mortgage debt as a percent of GDP, continues to decline" [Calculated Risk].
Commodities: "Copper futures trading on the Comex market in New York turned lower again on Thursday after indications that top consumer China will be well supplied with concentrate going in the the fourth quarter" [Mining.com]. "In a sign that primary copper supply is far from tight, Chinese smelters just hiked their treatment and refining charges by as much as 10%."
Supply Chain: "For now, the one major advantage India, Vietnam and Indonesia have is cheaper labour, but that's pretty much it. I say for now, at least for another 10 years, stick with China. Chinese manufacturers by now have extensive experience of working in an international business arena, they know how to deal with foreigners, and they are experienced, simply put most of the issues you might face have already presented themselves in the past and were dealt with and resolved in China" [Shipping & Freight Resource]. "Manufacturing community in China has been formed for years, and all the factories have their Guan Xi (close business/friendly relationships and contacts) and know where and how to get anything that you need." Quite possibly, but interesting that the question would even be raised. Ten years is not long.
The Bezzle: "'[Transport for London (TfL)] has concluded that Uber London Limited is not fit and proper to hold a private hire operator license," the TfL said in a statement. 'Private hire operators must meet rigorous regulations, and demonstrate to TfL that they do so, in order to operate'" [MarketWatch]. "Transport for London, or TfL, the body that is responsible for Greater London transport, said a review of the service found Uber demonstrated a lack of corporate responsibility on a number of issues, including its approach to reporting serious criminal offenses."
The Bezzle: "The overhaul of Whole Foods' relationships with its suppliers is taking shape. The grocery chain under new Amazon.com Inc. ownership is changing the way companies can sell and market goods in stores, part of a drive to centralize decisions on products and streamline the company's supply chains. It's the latest step in a series of moves to remake the business that include lowering prices… while also . Amazon is hoping to boost sales, in part by standardizing operations and prices" [Wall Street Journal]. So if Amazon wants to become Kroger, why not spin off AWS? Am I missing something here? Synergies, maybe?
Regulation: "The SEC Got Hacked, Took A Year To Learn People Might've Traded On It, Disclosed These Facts Parenthetically In A Bizarre Statement, And Wants Companies To Do None Of These Things" [DealBreakers]. Love DealBreaker's Daily Mail-like headlines!
Honey for the Bears: "Deloitte's third-quarter CFO Signals Survey, a quarterly poll of companies in the U.S., Canada and Mexico with more than $1 billion in revenue… found net optimism in their own companies tumbled to 29% in the third quarter from 44% in the second quarter. " [MarketWatch]. "'In the manufacturing sector, the decline was steeper, falling to 22% from 52% in the prior quarter, while the energy sector saw a decline to 19% from 48%…. "It is difficult to say what is behind these declining expectations, but CFOs' list of most worrisome external risks seems to indicate that U.S. political turmoil and geopolitical risks are weighing even more than they did last quarter," said the report."
Today's Fear & Greed Index: 68 Greed (previous close: 73, Greed) [CNN]. One week ago: 77 (Extreme Greed). (0 is Extreme Fear; 100 is Extreme Greed). Last updated Sep 22 at 12:00pm. Oh well.
Health Care
From 2016, but very useful today, sadly. Thread:
OK. a lot of Dems seem confused why more poor ppl don't vote D. i'll try to explain

setting: 2014, doc clinic in the middle of nowhere, TX

— call congress (@haircut_hippie) December 8, 2016
Gaia
"Far away from any witnesses, my small town is being poisoned by fracking waste" [Guardian (Re Silc)]. "A forgotten byproduct of fracking is the waste. What goes into the ground must come out: a sludge of toxic chemicals and undrinkable water, which trucks ship across the country. Far from the drill pads, far from the cities that profit from fracking, far from any city at all, the leftover wastewater is injected into the ground – my county's forgotten ground." Well, heck. Who cares about the colonies?
"The Health of Mother Earth Foundation (HOMEF) has described the illegal importation of genetically modified (GM) maize worth $9.8 million into Nigeria as alarming. The group expressed worry that this incident might just be a fraction of other undetected arrival of unauthorised foods into Nigeria, including those of the genetically modified varieties" [This Day].
"This weekend marks the 30th birthday of the Montreal Protocol, often dubbed the world's most successful environmental agreement. The treaty, signed on September 16, 1987, is slowly but surely reversing the damage caused to the ozone layer by industrial gases such as chlorofluorocarbons (CFCs)" [The Conversation]. "The most recent official assessment, released in 2014, predicted that it will take 30-40 years for the Antarctic ozone hole to shrink to the size it was in 1980."
Guillotine Watch
This is good, clean fun. Thread:
THREAD: My dispute with a billionaire Texan GOP donor, the exotic dancer he nearly killed, and the photo he does not want people to see. pic.twitter.com/0P8Vb17LXw

— RespectableLawyer (@RespectableLaw) September 21, 2017
Yes, he does get to the photo.
Class Warfare
"Our modeled 'Joe Sixpack' – who owns a house and has a job, and essentially no other asset – is better off than he was last quarter (and his growth rate of improvement improved)" [Econintersect]. "35% of Americans who own no home or have any other assets are no better off (living from paycheck to paycheck) – and consumption is based simply on income. The median household's income is little better then it was 16 years ago."
"'If juggalos are a gang then why aren't individual fraternities gangs?' says writer Camille Dodero at the rally. 'What's the difference between those groups and juggalos? To me…the difference with those kids is that those kids' parents have money'" [Nuvo].
"Social Animal House: The Economic and Academic Consequences of Fraternity Membership" [SSRN] (PDF). From the abstract: "We exploit changes in the residential and social environment on campus to identify the economic and academic consequences of fraternity membership at a small Northeastern college. Our estimates suggest that these consequences are large, with fraternity membership lowering student GPA by approximately 0.25 points on the traditional four-point scale, but raising future income by approximately 36%, for those students whose decision about membership is affected by changes in the environment. These results suggest that fraternity membership causally produces large gains in social capital, which more than outweigh its negative effects on human capital for potential members."
"Like Doug Henwood, I've spent the last few days trying to figure out why people—particularly liberals and pseudo-liberals in the chattering classes—hate teachers unions. One could of course take these people at their word—they care about the kids, they worry that strikes hurt the kids, and so on—but since we never hear a peep out of them about the fact that students have to swelter through 98-degree weather in jam-packed classes without air conditioning, I'm not so inclined" [Corey Robin]. "[W]hen I hear journalists and commentators, many of them fresh out of the Ivy League, talking to teachers as if they were servants trying to steal the family silver, that's what I hear. It's an ugly tone from ugly people."
"It's called 'F*ck You Money' for a reason" [Pando Daily]. "In recent weeks, Omidyar hasn't just become a critic of the GOP and Trump… safe targets, after all, in most of his social circle. He has gone full-barrel after Facebook…. It's particularly remarkable given the cozy social ties so many of these billionaires have. Let's remember: It was Omidyar who played a large role in initially giving (Facebook board member and Trump supporter and rumored candidate for an Intelligence Post in the Trump Administration and a Pando investor) Peter Thiel, Elon Musk, and Reid Hoffman their fuck you money, when eBay bought PayPal. It was eBay that also bought (Facebook board member and Pando investor) Marc Andreessen's second company for $1.5 billion, leading to Andreessen and Omidyar serving together on eBay's board for several years. Attacking Trump is easy. Or… it should be. Attacking other members of this cozy billionaire class puts the admittedly conflict adverse Omidyar in the stunning and sudden role of most combative tech billionaire."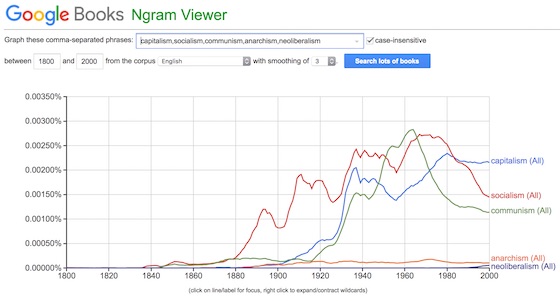 News of the Wired
"EU Buried Its Own $400,000 Study Showing Unauthorized Downloads Have Almost No Effect On Sales" [TechDirt] (original). "In general, the results do not show robust statistical evidence of displacement of sales by online copyright infringements. That does not necessarily mean that piracy has no effect but only that the statistical analysis does not prove with sufficient reliability that there is an effect. An exception is the displacement of recent top films."
"The Story Behind the Greatest Internet Recipe Comment of All Time" [New York Magazine].
About the iPhone launch:
Somebody just leaked me the script of the 2018 The Matrix reboot. pic.twitter.com/w7D4Z7MfTG

— Kevin Beaumont ? (@GossiTheDog) September 14, 2017
"After months of work aligning Unicode 10.0 code points with new features in Emoji 5.0, the 2017 emoji list is now final" [Emojipedia]. "These include smileys, people, food, drink, flags, and for the first time: new fantasy characters such as a mermaid, genie, and vampire." Globalization's march to post-literacy continues…
* * *
Readers, feel free to contact me at lambert [UNDERSCORE] strether [DOT] corrente [AT] yahoo [DOT] com, with (a) links, and even better (b) sources I should curate regularly, (c) how to send me a check if you are allergic to PayPal, and (d) to find out how to send me images of plants. Vegetables are fine! Fungi are deemed to be honorary plants! If you want your handle to appear as a credit, please put it in the subject line. Otherwise, I will anonymize by using your initials. See the previous Water Cooler (with plant) here. Today's plant (AM):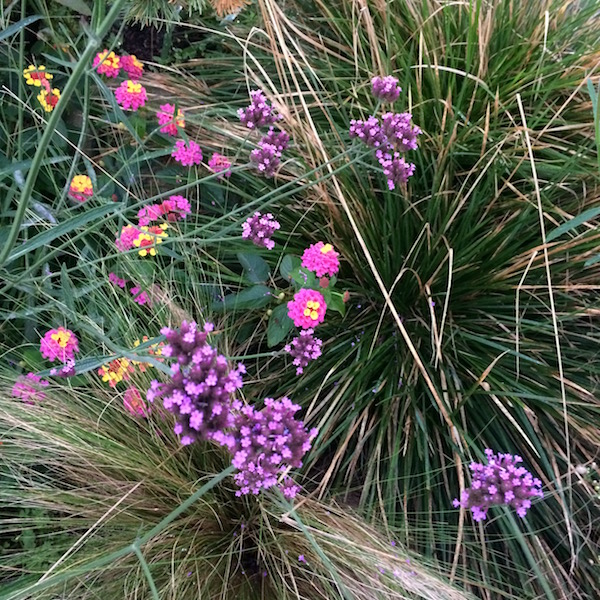 AM writes: "Flowers and grasses from my mother in law's garden in Rehoboth, MA."
* * *
Readers: Do feel free to use the dropdown and click the hat to make a contribution today or any day. Here is why: Regular positive feedback both makes me feel good and lets me know I'm on the right track with coverage. When I get no donations for five or ten days I get worried. More tangibly, a constant trickle of small donations helps me with expenses, and I factor that trickle in when setting fundraising goals. So if you see something you especially appreciate, please click the hat!