Blind children should be allowed to learn to echolocate like me New Scientist
This Algorithm Tracks What Australia's Central Bank Is Really Thinking Bloomberg
Put Them in Prison Charles Pierce, Esquire (Furzy Mouse). Wells Fargo executives.
Pension Fund Problems Worsen in 43 States Bloomberg
Heckler & Koch quietly becomes world's first ethical gun-maker Deutsche Welle
Hurricane Harvey
San Francisco hits 106 degrees — shatters all-time record San Francisco Chronicle
Assessing ExxonMobil's climate change communications (1977–2014) (PDF) Geoffrey Supran and Naomi Oreskes, Environmental Research Letters. From the abstract:
[A]ccounting for expressions of reasonable doubt, 83% of peer-reviewed papers and 80% of internal documents acknowledge that climate change is real and human-caused, yet only 12% of advertorials do so, with 81% instead expressing doubt. We conclude that ExxonMobil contributed to advancing climate science—by way of its scientists' academic publications—but promoted doubt about it in advertorials. Given this discrepancy, we conclude that ExxonMobil misled the public. Our content analysis also examines ExxonMobil's discussion of the risks of stranded fossil fuel assets. We find the topic discussed and sometimes quantified in 24 documents of various types, but absent from advertorials. Finally, based on the available documents, we outline ExxonMobil's strategic approach to climate change research and communication, which helps to contextualize our findings.
Somebody should ask Rex about this.
Worst Floods to Hit South Asia in Decade Exposes Lack of Planning The Wire
How Much Is the Future Worth? Salon (Re Silc). "Social discounting."
North Korea
5.6 magnitude 'tremor' hits North Korea, could be nuclear test South China Morning Post
Trump Says He's Looking Into Future of South Korea Trade Accord Bloomberg
China?
Cambodia opposition leader arrested for alleged plot FT
Almost 40,000 Rohingya refugees forced to flee Myanmar Channel 4
Brexit
Cable raises doubts about Brexit ever happening FT. If there's a second referendum….

UK opposition to push for soft Brexit changes to EU repeal bill: The Times Reuters
Italian populists propose income for all New Europe. Beppe Grillo.
Far-right German candidate promises to get rid of Arabic numerals Politico. Not The Onion!
Syraqistan
Is Trump trying to use the IAEA to kill the Iran deal? Middle East Eye (MT).

How Media Obscure US/Saudi Responsibility for Killing Yemeni Civilians Lobelog
Monopoly Power
Trump Transition
US foreign policy as bellicose as ever Le Monde Diplomatique (MT).

Jim Bridenstine to Be Nominated by Trump to Lead NASA NYT. Pro-SpaceX.
When Political Scientists Legitimate Torturers Corey Robin
I'm Sick Of Busting My Ass Doing Neo-Nazi Stuff Only To Have Some Masked Antifa Dweebs Get Credit As The Real Fascists Clickhole
Democrats in Disarray
Health Care
The Left Has Made Medicare for All a Mainstream, Democratic Policy New York Magazine. Great! Now how about a Jobs Guarantee and a Debt Jubillee?

Why 'Medicare for all' is the best health care plan for Syracuse women Daily Orange. See on Gillibrand.

Bipartisan Governors' Group Shares Plan to Shore Up Obamacare Bloomberg
Big Brother Is Watching You Watch
The Spread of Mass Surveillance, 1995 to Present Center for Political Studies

Disney's Next Movie Could Be Watching You, Too Fast Company

More than four million Time Warner Cable records exposed in leak Reuters
Police State Watch
Philly Police Union President Calls Black Lives Matter Activists 'A Pack Of Rabid Animals' HuffPo

Autopsy: Charleena Lyles shot 7 times by Seattle cops; no drugs in system Seattle Post-Intelligencer. Also, Lyles was pregnant.
Class Warfare
Insurance n+1
Dr Con Man: the rise and fall of a celebrity scientist who fooled almost everyone Guardian
The US celebrates Labor Day because of a bloody clash over 100 years ago that left 30 people dead and cost $80 million in damages Business Insider
Antidote du jour (via):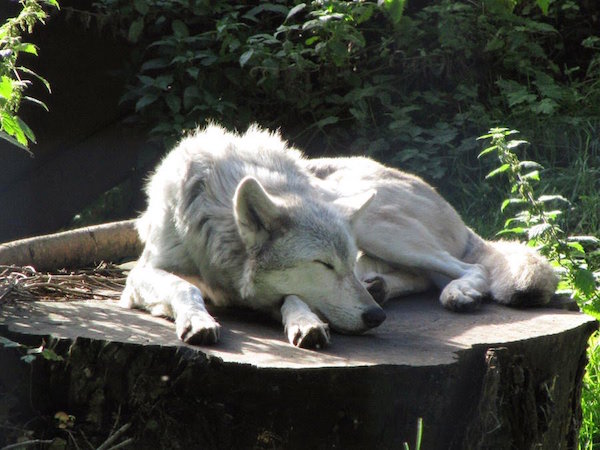 Bonus canine:
I think I just saw a New Yorker cartoon pic.twitter.com/gZVJZRdLFh

— Steven Perlberg (@perlberg) September 1, 2017
See yesterday's Links and Antidote du Jour here.