This is Naked Capitalism fundraising week. 1359 donors have already invested in our efforts to combat corruption and predatory conduct, particularly in the financial realm. Please join us and participate via our donation page, which shows how to give via check, credit card, debit card, or PayPal. Read about why we're doing this fundraiser,what we've accomplished in the last year and our current goal, more original reporting.
Woman picks up shark, throws it out of Cronulla ocean pool The Sydney Morning Herald. Yves here. This ocean pool is well known in Sydney, everyone has been there. A major public amenity.
Astronomers say they've found many of the universe's missing atoms Science. Somebody remembered to check under the couch cushions?
Fed Economists' Stakes in Forecasting Firm Spur an Internal Probe WSJ
NM Governor's Donors Given $2.2 Billion Total In State Pension Investments International Business Times
Manslaughter charge sought against top Michigan medical executive in Flint water crisis WZZM
Fukushima court rules Tepco, government liable over 2011 disaster – media Reuters
Culture Shock: Precious Microbe Collections Languish in Threatened Bio-Libraries Scientific American. Agnotology…
The thawing Arctic threatens an environmental catastrophe The Economist
Catalonia
Spanish Bonds Rally as Catalonia Postpones Independence Call Bloomberg

Madrid scorns Catalan leader's independence statement BBC

Spain's cabinet meets to decide response to Catalan independence claim FT
North Korea
Syraqistan
Democrats brace for Iran deal upheaval Politico

The House of Saud bows to the House of Putin Pepe Escobar, Asia Times
Brexit
Thousands join French public sector strike against Macron AFP
Puerto Rico
Puerto Rico stands 'on the brink of a massive liquidity crisis that will intensify' Business Insider. The Fed shipped them pallets of cash, to be sure. And if the cash stays on the docks?

White House requests $5B to ease Puerto Rico fiscal crisis AP
Bolivians protest Morales' new bid to extend term limits Reuters
New Cold War
* * *
Trump Transition
* * *
Democrats in Disarray
Manhattan DA Vance Took $10,000 From Head Of Law Firm On Trump Defense Team, Dropped Case International Business Times. Vance is, of course, a Democrat.

Anita Hill on Harvey Weinstein Scandal: Sexual Harassment Knows No Politics (Guest Column) Variety (Kokuanani). Remember the Clarence Thomas hearings? Good times….

Clinton 'appalled,' Obamas 'disgusted' by Weinstein reports AP

Centrists – Become Marxists Stumbling and Mumbling. "Remember – Corbyn became Labour leader not so much because of his political genius but simply because his centrist opponents were offering nothing." Seems oddly familiar… And in the words of the ancient political adage: "You can't beat something with nothing."
Health Care
Overlooked By ACA: Many People Paying Full Price For Insurance 'Getting Slammed' KHN

Why Do Republicans (and Some Democrats) Vilify Single Payer? The Nation (Re Silc). Because ka-ching.

North Country Looks At Single-Payer Health Care Adirondack Almanac. Multiply this patient work by tens-of-thousands, and you see why the political class has found the single payer idea difficult to uproot and destroy.
Sports Desk
Imperial Collapse Watch
The Persistence of Pax Americana Jacobin
The Secrets of Google's Moonshot Factory The Atlantic
Welcome to Crypto Valley Bloomberg (Furzy Mouse).
Class Warfare
The puzzling, persistent weakness of wages FT

Building Power before Janus–And After: Lessons from CUNY Labor Notes. Not everyone is puzzled…

Made in America The New Republic (Re Silc). "Reproductive labor is a growth industry."
The future of mobility: Are we asking the right questions? TechWorld. "Mobility" as in "mobile phones."
Clickbait and impact: how academia has been hacked LSE Impact Blog
Moral outrage in the digital age Nature (DK).
Antidote du jour (via):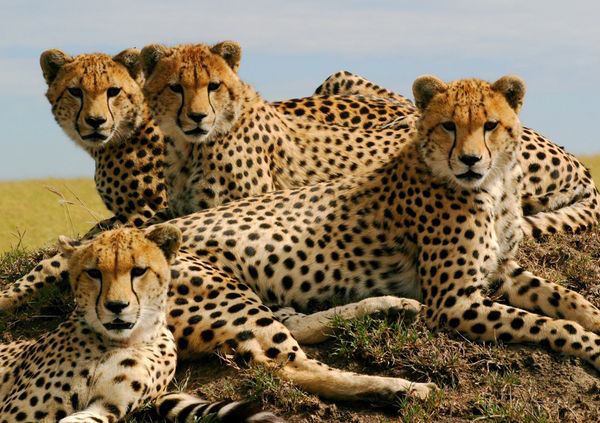 See yesterday's Links and Antidote du Jour here.
.