This is Naked Capitalism fundraising week. 1279 donors have already invested in our efforts to combat corruption and predatory conduct, particularly in the financial realm. Please join us and participate via our donation page, which shows how to give via check, credit card, debit card, or PayPal. Read about why we're doing this fundraiser, what we've accomplished in the last year and our current goal, burnout prevention.
'Sooty birds' reveal hidden US air pollution BBC
The State of U.S. Infrastructure CFR
Airbus Corruption Scandal May Lead Straight to the Top Der Spiegel
Bombardier faces proposed 300% duty on plane exports to US Belfast Telegraph (Richard Smith). Richard Smith: "This is the free trade paradise we want to enter via Brexit…"
Kobe Steel under the gun after firm admits data falsification Reuters
Round and Round It Spins – Our Latest Health Care Revolving Door Roundup Health Care Renewal
SoftBank deal with Uber encounters delay FT. If there's no price, is there even a deal?
Catalonia
Costa Gavras: I will make a film based on Adults in the Room Yanis Varoufakis
Brexit
Britain, divided Politico. Elites, who live and die by "divide and conquer," shed crocodile tears at the consequences of their own strategy.
Puerto Rico
New York Fed President Sent Puerto Rico a Jet Filled With Cash Bloomberg.

Wall Street Firms Gambled on Puerto Rico. They're Losing. NYT

While Puerto Rico Fights For Aid, This Long-Forgotten Island Remains 'Slum of the Pacific' EcoWatch
Hurricane Alley
After Hurricanes, Public Housing May Never Get Rebuilt Governing. Never let a crisis go to waste.
China?
Fearsome Plague Epidemic Strikes Madagascar NYT
North Korea
What would a U.S.-North Korea war look like? The Week

South Korea developing graphite 'blackout bombs' to paralyse North's electrical grid The Telegraph
Syraqistan
Afghan president, U.S. general vow ambitious air war to defeat Taliban WaPo. If only we'd thought of that before!

Iraq imposes new measures on Kurdistan over independence push The National

Turkey Digs in Heels Over Diplomatic Fight With U.S. Foreign Policy
New Cold War
Is Facebook spinning out of control over Russian revelations? FT. " political ads." As opposed to $4.4 billion of TV ads, and 489,142 airings from Clinton between June 8 and October 30, 2016. Somebody's in the wrong business….

Google uncovers Russian-bought ads on YouTube, Gmail and other platforms WaPo. "[T]ens of were spent on ads." Holy moley! Robbie Mook had over a billion! You'd think he'd have been able to squelch a five-figure spend by accident!

How Putin's Russia uses Soviet-era tricks to evoke racist white fears WaPo. "We still how any of these social media efforts informed Americans' voting choices in 2016." Sorry to lose my patience, here, but: It's fascinating to watch all the Clintonite exculpatory narratives gradually merging… On the bright side, since Russian outside agitators are now responsible for stoking American's divisions over race, all we have to do is go to war with them, and problem solved!

How Russia Harvested American Rage to Reshape U.S. Politics NYT. " of posts."

Russians in Silicon Valley Can't Shake Hacking's Shadow NYT. More crocodile tears.
Pierre Omidyar: 6 ways social media has become a direct threat to democracy WaPo
Trump Transition
Democrats in Disarray
Democrats look to wreak havoc in GOP primaries Politico. The Democrats are going to repeat their 2016 "Pied Piper" strategy in 2018. Everything is fine.

How Harvey Weinstein became one of the most powerful figures in Democratic politics before his career was rocked by a sexual harassment scandal Business Insider

Here's Why So Many Women Knew The Rumors About Harvey Weinstein BuzzFeed (DK). Nice to see HillaryLand all over this. Oh, wait…

What happened: Hillary's view Lawrence Lessig, Medium. Wowsers. On the bright side, this is in Medium, and not an Op-Ed in the World's Greatest Newspaper.
New York Has Voting Laws That Are Just as Bad as Many Red States Mother Jones (Re Silc). In New York, to vote in next summer's primary, you must register by October 13.
Black Injustice Tipping Point
Police issue warrant for black man beaten at Virginia rally Los Angeles Times
Imperial Collapse Watch
Inside the CIA's black site torture room The Guardian. Good thing [genuflects] Obama prosecuted the perps. Oh, wait…
Guillotine Watch
The Glut of Private Jets Means 'Insane' Bargains for Buyers Bloomberg
Las Vegas: How White Rights, Neoliberal Isolation and a Little Incompetence Killed 59 or 60 People This Week Black Agenda Report
Class Warfare
A new study shows how little tax the super-rich pay The Economist (original).
Cybersecurity firm finds '90% crud' rule rings true among 100 billion DNS records HealthCare IT (DK).
There Is No Nobel Prize in Economics Yasha Levine, Alternet. From 2012, relevant today.
Antidote du jour (via):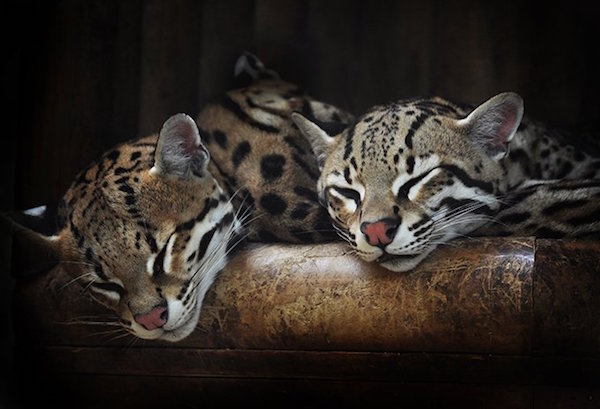 Working to make my cat game strong, here…
See yesterday's Links and Antidote du Jour here.
.