This is Naked Capitalism fundraising week. 1435 donors have already invested in our efforts to combat corruption and predatory conduct, particularly in the financial realm. Please join us and participate via our donation page, which shows how to give via check, credit card, debit card, or PayPal. Read about why we're doing this fundraiser,what we've accomplished in the last year and our current goal, more original reporting.
Wild Sand Kittens Have Just Been Caught On Film For The First Time Ever And They're Too Adorable Bored Panda (Furzy Mouse).
Scientists Can Read a Bird's Brain and Predict Its Next Song MIT Technology Review
Central bankers face a crisis of confidence as models fail FT
How the world's greatest financial experiment enriched the rich New Statesman
Why You Should Care About An Aluminum Supply Scandal In Japan Consumerist. Kobe Steel.
Junk Bond Boom Reaches Far Corners of the World WSJ
So You Want to Buy a Stake in a Private Equity Manager? The Harvard Law School Forum on Corporate Governance and Financial Regulation
Hurricane Alley
Displaced by the Storm: Texas Evacuees Without Options Texas Monthly

A Month After Hurricane Irma, Florida Cities Are Still Struggling to Clean Up Governing
Puerto Rico
Puerto Rico: US officials privately acknowledge serious food shortage Guardian

The Growing Puerto Rico Disaster Ian Welsh (Furzy Mouse).

On-the-Ground Reports Destroy Trump's Sunny Portrayal of Puerto Rico Recovery Common Dreams
Why many didn't get cellphone warnings before Northern California wildfires swept through Los Angeles Times. Issues with Wireless Emergency Alerts.
Catalonia
Brexit
Syraqistan
Saudi Arabia's Revolution From the Top Has No Place for Critics Bloomberg

Hamas says reached deal with Palestinian rival Fatah Reuters
North Korea
Your Apocalyptic Fantasies Aren't Helping the North Korea Crisis Foreign Policy

Jimmy Carter offers to meet with North Korean leader Kim Jong Un The Hill
China?
China's richest control combined wealth of US$2.6 trillion: Hurun Report South China Morning Post

China's `Financial Statecraft' Takes Shape in Risk for Investors Bloomberg
A new front opens in Asia's water wars Asia Times (Re Silc).
Growing complexities threaten ASEAN consensus politics Nikkei Asian Review
New Cold War
Ex-NATO chief urges allies to boost help for Ukraine AFP

Armed Ground Robots Could Join the Ukrainian Conflict Next Year Defense One

Spy Spin Fuels Anti-Kaspersky Campaign Moon of Alabama. "If one believes all the now made claims then Israel hacked Kaspersky, which was hacking an NSA employee who had stolen NSA hacks, while being hacked by Russia which was hacked by the NSA, while the NSA was warned by Israel about Russian hacks. Makes sense?"

Leading Lawmakers Wonder Why Trump Is Dragging Feet on Russia Sanctions Foreign Policy
Trump Transition
Triumph of the Shill Corey Robin, n+1. "The political theory of Trumpism."

The Infantilization of the President The Atlantic

'He's better than this,' says Thomas Barrack, Trump's loyal whisperer WaPo

* * *

Pledge to Impeach Trump, a Key Donor Demands of Democrats NYT

Democrat Unveils, Then Shelves, Articles of Impeachment Against Trump NBC

Faster, Steve Bannon. Kill! Kill! Robert Kagan, WaPo. "The rest of Republican voters should leave the party until it earns back the right to their support. They should change their registration and start voting for Democratic moderates and centrists, as some Republicans did in Virginia recently, to give them a leg up in their fight against the party's left wing."

Is Washington bungling the Census? Politico

Groundhog Day at the IRS Federal News Radio
Democrats in Disarray
The Democrats cannot ignore their Harvey Weinstein problem The Week. Sure they can.

Gov. Cuomo Could Oust DA Vance But They Share A Party — And Donors Business Insider
Health Care
Trump healthcare order could face strong legal objections Reuters. See NC on "association plans."

Zombie Care Robert Laszewski (interview), Sinclair

"I recently gave birth in Japan. Here is some of the hospital food I ate" Hahahah1111111, Imgur. For example:

I checked with Clive to make sure this wasn't some kinda fancy private suite, and he replied: "No, that's just your standard Japanese hospital room." Sigh.

There are 3 types of single-payer 'concern trolls' — and they all want to undermine universal healthcare Los Angeles Times
Imperial Collapse Watch
Nearly Half the Pentagon Budget Goes To Contractors The American Conservative
Class Warfare
How Norms Change The New Yorker
Antidote du jour (via):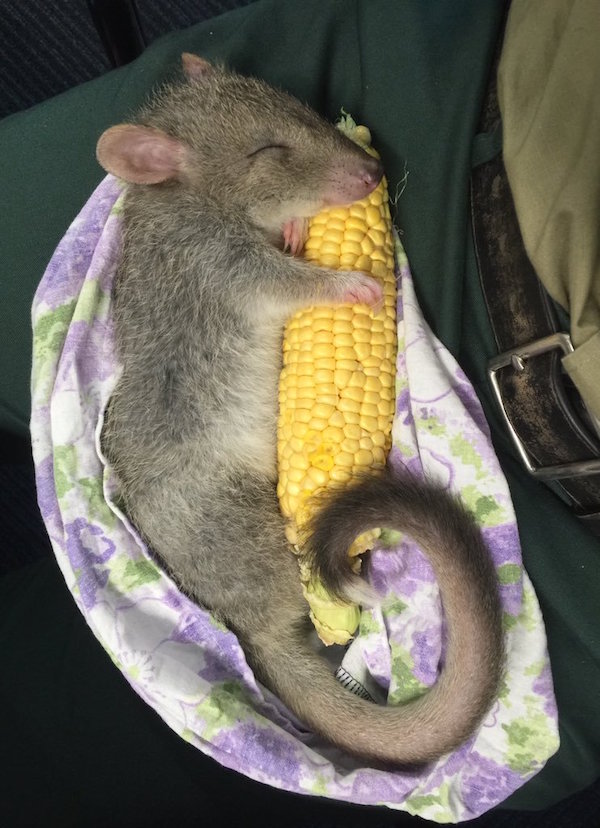 See yesterday's Links and Antidote du Jour here.
.