This is Naked Capitalism fundraising week. 1584 donors have already invested in our efforts to combat corruption and predatory conduct, particularly in the financial realm. Please join us and participate via our donation page, which shows how to give via check, credit card, debit card, or PayPal. Read about why we're doing this fundraiser,what we've accomplished in the last year and our current goal, more original reporting.
Arctic on Fire World Policy Institute (resilc). And you though it was just California….
Dimon and Fink unite on need to 'crush' bitcoin Financial Times. As we said, "prosecution futures". Use of bitcoin is on its way to being deemed proof of criminal intent, at a minimum tax evasion.
The scientists persuading terrorists to spill their secrets Guardian
Tourniquets, once out of favor, helped save lives in Vegas shootings Reuters. EM:
Consider the following guffaw-worthy 'new medical consensus' – based on all the latest clinical trials data, no doubt! – described in the article: 'Although it has been around since the Middle Ages, the tourniquet fell out of favor in recent decades because of concerns that it increased the risk of amputation. Now, that notion has given way to a new medical consensus that it is better to save a life than a limb.' Article goes on to mention that the loss-of-limb risks are actually quite low, since the aim is only †o keep the victim alive until proper medical treatment can be brought to bear, i.e. the tourniquet typically does not need to stay on for hours as in days of yore.
Magic mushrooms 'reboot' brain in depressed people – study Guardian
Only China Can Restore Stability in The Global Economy Ilargi
Who cleans up Scotland's shell firm mess? Scotland Herald. Our Richard Smith in the press again!
Brexit
I must confess to being mystified at the Government postponing the debate over the Great Repeal Bill. It is over my pay grade to assess how quickly the 300 amendments that don't have enough votes would be dispatched. The reports I have seen say that a bit over a dozen do. Say it's two dozen. So why doesn't the Government just grind through the process? Or do some of the amendments that might pass create more impediments to the Government having its way? The Government's response seems disproportionate to the apparent trigger, so there is something at work here that the press either hasn't figured out or hasn't explained well. Having said that, this Financial Times story, Theresa May forced to delay flagship EU withdrawal bill, provides more of an explanation (as in one presumes enough of the 300 amendments are viable so as to create a procedural obstacle, plus they are symptoms of other problems, above all, a desire to check the planned use of "Henry VIII powers.")

British politics for the perplexed, by an @FT reader. pic.twitter.com/lyHPhdDzeH

— Michael Skapinker (@Skapinker) October 13, 2017

Juncker calls Brexit talks on citizens' rights 'nonsense' Politico

Hammond forced to apologise after branding EU the enemy The Times
Shark costume man bitten by Austria's burqa ban Politico
Catalonia
Syraqistan
Imperial Collapse Watch
Hackers steal restricted information on F-35 fighter, JDAM, P-8 and C-130 NakedSecurity. Glenn F: "This may be the best news for the F-35 critics. It obviously needs major tweaks and this may be the catalyst."
Trump Transition
Mueller's investigative team interviews Priebus The Hill

Trump Is Far Less Popular Than The Economy Suggests He Should Be FiveThirtyEight (resilc). In part due to the fact that high levels of un and under-employment mean the economy isn't as good as many of the stats would have you believe. That is why Clinton's incrementalism helped sink her. But yes, Trump has alienated pretty much everyone save loyal Republicans.

Mnuchin call for sweeping IMF and World Bank reform Financial Times. I should write on this because it is world class horrible and embarrassing, except I think this also has zero chance of getting done, at least as far as the IMF is concerned (I'm not up to speed on World Bank governance). For the IMF, this looks like a last-gasp effort for the US to throw its weight around in a world where it isn't as important to be and has alienated lots of allies. The US has only about 1/6 of the votes at the IMF. Europe has about 1/3, which is a source of great unhappiness to the rest of the world, since in terms of GDP weight, the US and Europe are overrepresented. And since Europe is not too happy with Trump right now, it wouldn't take many defections to stymie this scheme. From the FT comments section:

These guys are literally unbelievable. People used to dream about being Treasury Secretary – no wonder millennials spend their whole times stuck in their screens, better than striving to get ahead in the real world

Andrew Sullivan: Trump's Mindless Nihilism New York Magazine (resilc)

DOJ Says No One Has Any Right To Question The Adminstration's Handling Of Records, Not Even The Courts Techdirt (Chuck L)
Obamacare
California-Led Group Asks Court to Keep Obamacare Subsidies Bloomberg

Why Trump's Obamacare Sabotage May Backfire — and Give Millions Free Health Care New York Magazine (resilc)
Republicans Aren't as Vulnerable in 2018 as You Think Vice (resilc)
Women's March on making Bernie opening speaker: "We all know how busy women leaders are" Vox (resilc). Help me. What about "Sanders is the most popular politician in America" don't you understand? Women will not win on "women's issues" if they don't have male allies. Serious, these people deserve to lose.
Who Is Seth Moulton For? Slate (resilc)
California Burning
Puerto Rico
Puerto Rico, Disconnection and Chaos, but Grace Under Pressure The Nation. Lambert: "The reason I hate the "desperate Puerto Ricans" trope is not that the situation is not terrible but that it denies the Puerto Ricans agency. They're out there clearing trees, etc."

Puerto Rico, by the numbers Axios

Puerto Rico's Reliance on Road System Is Harming Its Recovery The Drive. From Oct 2, still germane.
Fake News
The Legacy of Reagan's Civilian 'Psyops' Consortium News (furzy)

Sheryl Sandberg reveals Facebook will only go so far to limit misinformation. Slate (resilc). Generally speaking, if you control content (and that includes reader supplied content if you intervene in it), you are liable. So Facebook's position is that any fake news blowback is just a cost of doing business.
'Hitler's American Model: The United States and the Making of Nazi Race Law' Bill Moyers
Oregon's new retirement savings plan faces legal challenge Register-Guard (JM)
Amazon Is Getting Into Sportswear Bloomberg
Saudi Arabia Weighs Giving Up on International Listing for Aramco Wall Street Journal. My guess is they don't want to make the disclosures required under the securities laws of the various exchanges, a huge red flag. They claim they want to list on international exchanges later, but the price that matters to you is the IPO price, since that is when the seller gets cash. Press stories meant to reassure investors that they'll be able to trade their shares on big exchanges are an awfully weak promise.
Saudi Arabia Looks To Shelve Aramco IPO OilPrice. Based on the FT, which may have a better grip on the state of play.
Rick Perry Wants to Bail Out the Coal Industry The Atlantic (resilc)
The End of Coal Will Haunt the Navajo Bloomberg (resilc)
Money and Banking Post 21: The Interest Rate New Economic Perspectives
Sen. Elizabeth Warren: Personal Responsibility Mad Money, CNBC YouTube (resilc)
Goldman Is Setting Up A Special Team For Clients Who Have More Money Than Ideas DealBreaker. This is hardly new. I knew people who worked in groups like this in the 1980s and 1990s. Surprised it's taken this long for that sort of thing to become fashionable again.
Weinstein Co. Is Exploring Sale or Shutdown Wall Street Journal
You're wrong about Second Amendment rights Medium (Glenn F). Important.
Class Warfare
Tesla fires hundreds from headquarters, factory Mercury News

Black Americans Need Bourgeois Norms Wall Street Journal. If you need proof that the WSJ editorial page lives in an alternative reality, you've got one-stop shopping here. UserFriendly: "​ROFL I don't think the WSJ understands ​what bourgeois means, and clearly they have no clue how norms are set."

The geography of desperation in America Brookings (UserFriendly)
Antidote du jour (Timotheus):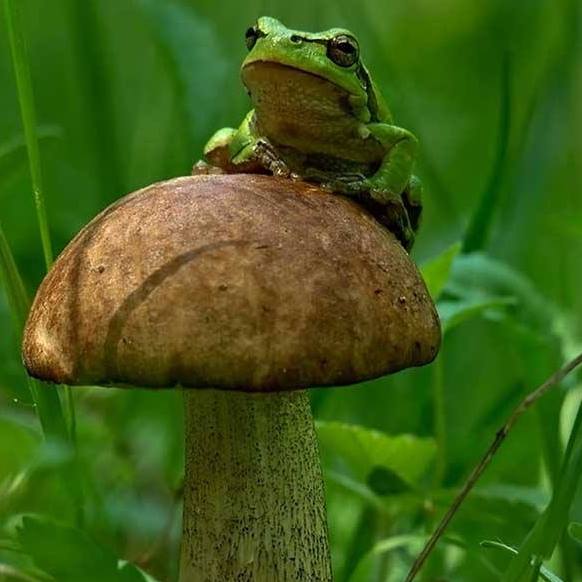 See yesterday's Links and Antidote du Jour here.
.