This is Naked Capitalism fundraising week. 314 donors have already invested in our efforts to combat corruption and predatory conduct, particularly in the financial realm. Please join us and participate via our donation page, which shows how to give via check, credit card, debit card, or PayPal. Read about why we're doing this fundraiser, what we've accomplished in the last year and our current goal, more meetups and travel. 
Canada MPs to loosen penalties for drunks in kayaks BBC. The True North strong and free…
Where is the world's largest hoard of looted antiquities? Syria? Iraq? Nope, London. Association for Research into Crimes Against Art
Lax regulation has turned Britain into a rentier's paradise FT
MPs to review baby nuclear reactor plans as cheaper source of secure energy City AM (Richard Smith). Slogan: "Glowing Britain."
Energy Secretary proposes rule to make grid managers favor coal, nuclear Ars Technica (CL).
SCE&G, Santee Cooper stuck with $244 million of unpaid bills left over from failed nuclear project Post and Courier
The Massive Hedge Fund Betting on AI Bloomberg
Bitter divisions over Uber board spill into public FT
Map of all known space debris [3543×2308] Reddit (CL). ごみ…
Puerto Rico
Hurricane Alley
EPA: Hurricane Harvey compromised cap on toxic waste site Texas Tribune

In the Keys, workers already struggled to find affordable housing. Then Irma hit. Miami Herald
In a Warming World, Keeping the Planes Running NYT
Brexit
Cabinet is split over how Brexit should happen, Hammond admits Guardian
Watch moment appalled ambassador stops Boris Johnson reciting colonial poem in Burma's holiest site Independent. Kipling's Mandalay. Fortunately, the Ambassador bottled up Johnson before he got to this line: "Bloomin' idol made o' mud / Wot they called the Great Gawd Budd." Holy moley.
What Went Wrong With France's Deradicalization Program? The Atlantic
Catalonia
North Korea
Escalating tension has experts simulating a new Korean War, and the scenarios are sobering Los Angeles Times

Russia Provides New Internet Connection to North Korea 38 North. This is good, I think; the last think we want is NK cut off from everything.

Kim Jong-nam murder: Women plead not guilty in Malaysia trial BBC
China?
China's Djibouti military base: 'logistics facility', or platform for geopolitical ambitions overseas? South China Morning Post
New Cold War
Trump Transition
Health Care
Time's up: As CHIP expires unrenewed, Congress blows a chance to save healthcare for 9 million children Michael Hiltzik, Los Angeles Times

Failure To Approve Oklahoma Waiver Undermines Trust Between HHS And States Health Affairs. The language is Health Affairs is ordinarily much more measured….
Class Warfare
This "Ghost Gun" Machine Now Makes Untraceable Metal Handguns WIRED
The science of being nice World Economic Forum
The surprising benefits of anxiety Quartz
Mainstream macroeconomics credibility went out the window years ago Bill Mitchell
Antidote du jour: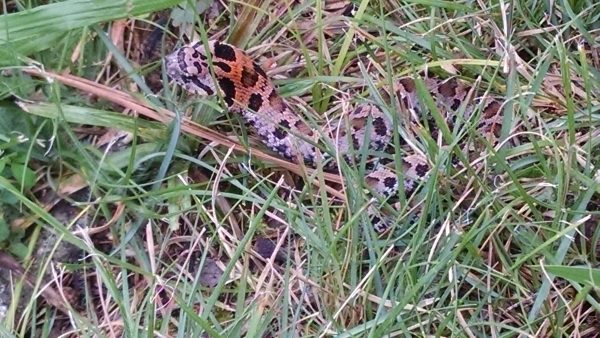 See yesterday's Links and Antidote du Jour here.