Universe shouldn't exist, CERN physicists conclude Cosmos (DK). The original.
The Finger-Pointing at the Finance Firm TIAA Gretchen Morgenson, NYT
Malta offers 1 million euro reward for leads on journalist's murder Deutsche Welle
Apple Swallowed a Fly Bloomberg. OLED's supply chain issues. (Explanation of the headline, linked to in the story).
'Wolf of Wall Street' warns ICOs are 'biggest scam ever' FT
Tesla reportedly strikes deal with China to build 'wholly-owned' gigafactory in Shanghai Electrek
Tesla workers claim anti-LGBT threats, taunts, and racial abuse in lawsuits Guardian. Presumably labor will be more tractable in China?
The Sovereignty that Really Matters Project Syndicate
Brexit
Ohne Qualen geht es nicht Frankfurter Algemeine (Google translation: "May's facial expressions and their appearance were volumes. Thus Juncker later described it to his colleagues. Everyone can see this: The Prime Minister is drawn from the struggle with her own party. Under her eyes she wears deep rings. She looks like someone who does not sleep for the night. Laughing you can see them only rarely, clearly, for the photographers it must be. But it looks tormented. Previously, May could literally pour out laughter, her whole body then vibrated. Now she brings out the utmost force to avoid losing her temper.") (various Twitter threads on same.) And: May's disastrous dinner with Juncker: Episode II The Spectator

BREXIT CABI-NOT Theresa May delays crunch Cabinet debate over EU trade deal until next year over fears it could spark resignations The Sun

UK business chiefs unite to demand urgent Brexit transition deal Guardian
Syraqistan
Syrian Kurds Cut Secret Gas Deal With Russian Forces OilPrice.com (GF).

Saudis crave revival of night out at the movies AFP

A Newly Assertive C.I.A. Expands Its Taliban Hunt in Afghanistan NYT
Catalonia
Rome 'ready to negotiate' with Italian regions after autonomy referendums Politico Europe
Austria's likely next chancellor hopes to form govt. in 60 days: paper Reuters
Puerto Rico
Zakaria proposes 'grand bargain' on Puerto Rico's debt CNN. Never let a crisis go to waste….

Statement by FDA Commissioner Scott Gottlieb, M.D. on medical device manufacturing recovery in Puerto Rico FDA

Recovery workers' scary encounter with PR police: "I could've come home in a body bag" 10 News. The CBS Tampa affiliate, remarkably enough.
Do the Venezuelan Opposition's Cries of Fraud Stand Up to Scrutiny? VenezuelAnalysis
Accused of corruption, popularity near zero – why is Temer still Brazil's president? Guardian
China?
China Credit Quality On Par With Germany, Top Fund Manager Says Bloomberg

Ports, Pipelines, and Geopolitics: China's New Silk Road Is a Challenge for Washington Time
North Korea
EXCLUSIVE: US Preparing to Put Nuclear Bombers Back on 24-Hour Alert Defense One

Korea's Alt-Right, and How to Fight the Ones at Home Ask a Korean
After election win, Abe prioritizes North Korea, aging Japan AP
Abe's election win clears the way for more Abenomics Nikkei Asian Review
India
Tillerson on India: Partners in a "Free and Open Indo-Pacific" Council on Foreign Relations

US woos India into 100-year alliance against China Asia Times
Trump Transition
What the Washington Post/CBS DEA investigation tells you about Congress: It's really bad LegBranch.com

Conflict Mounts Inside Voting Fraud Commission in the Wake of Child Porn Arrest Pro Publica (DK). That's quite a headline, but the story is about accountability issues generally.
2016 Post Mortem
Jimmy Carter: Russians didn't steal election from Hillary Clinton The Hill. ZOMG. Putin got to him. (MoDo buried the lead, too.)
Democrats in Disarray
Health Care
Imperial Collapse Watch
America's Forever Wars Editorial Board, NYT
Class Warfare
Why economics has a democratic deficit OpenDemocracy
The Great British apple revival: Hundreds of local orchards help bring back 'lost' varieties of the popular fruit with magical names including Green B, Link Wonder and Nancy Crow Daily Mail
A MacArthur "genius" unearthed the secret images that AI use to make sense of us Quartz
AI versus AI: Self-Taught AlphaGo Zero Vanquishes Its Predecessor Scientific American. So long as we can pull the plug…
How Protest Works NYT. "Over the past year, people have taken to the streets and sought to establish or revitalize organizations to resist the Trump presidency and advance broader social change. To capitalize on the energy and urgency of the moment, leaders and activists should look to build a movement that generates new sources of cultural, disruptive and organizational power." "People." What pablum.
Antidote du jour (via):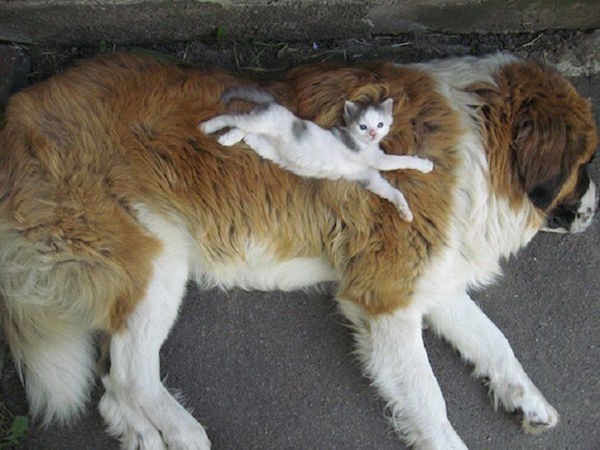 See yesterday's Links and Antidote du Jour here.
.