Raccoons prove they understand cause-and-effect by passing the Aesop's Fable test Quartz
As ice retreats, frozen mosses emerge to tell climate change tale Science News (EM).
'Minsky Moment' Hangs Over World Swimming in Debt: QuickTake Q&A Bloomberg
Big Tech and Amazon: too powerful to break up? FT. Did Bezos get that vest from Deray? Or vice versa?
If you think Washington's going to regulate Big Tech, I've got a bridge I'll sell you Business Insider
Why we need a 21st-century Martin Luther to challenge the church of tech Guardian
We've seen an 82 percent jump in bitcoin-related jobs, says employment website CEO CNBC. "People are getting freelancers to design new types of cryptocurrencies." So totallly not frothy.
Hurricane Alley
Bigger, badder typhoons and climate change – what's the link? South China Morning Post

Crime plummeted in Houston during Harvey. So why do many assume otherwise? Houston Chronicle

On New Jersey's Bayshore, Waiting For A Post-Sandy Recovery That Never Came HuffPo
Puerto Rico
Bernie Sanders, in Puerto Rico, Calls for Nullification of Whitefish Contract The Intercept

Puerto Rico Electric Power Authority Cancels Whitefish Energy Deal HuffPo
Catalonia
Brexit
India
Modi looks to spark India electricity drive FT

India is killing the Ganges, and Modi can do nothing about it South China Morning Post
China?
Trump's China Trip to Broker Billions of Dollars in Energy Deals Bloomberg
Imperial Collapse Watch
New Cold War
Trump Transition
John Boehner Unchained Politico. The big news, which nobody is talking about, is that Boehner and Obama had a handshake deal on a Grand Bargain. "Harry Reid insists his caucus would have provided enough votes for passage." Blame-fixing differs, but it looks to me like the proximate cause of death was the [genuflects] bipartisan Gang of Six, who released their own plan, stepping on Boehner's plan, since he'd been negotiating with Obama, that truly progressive genius, in secret. The Gang of Six: "Sen. Tom Coburn, R-Okla., Sen. Dick Durbin, D-Ill., Sen. Saxby Chambliss, R-Ga., Sen. Mark Warner, D-Va., Sen. Kent Conrad, D-N.D., and Sen. Mike Crapo, R-Idaho." So I guess I have this horrible bunch of centrist weasels to thank that my Social Security check won't be even more miserably inadequate than it already will be, along with Monica Lewinsky. Ironies abound!
Our Famously Free Press
"Maybe it is a purist attitude we have, but we believe that being funded by your readers is the best guarantee for independence" Neiman Labs. Thank you, readers! And When a Facebook test moves news stories to a separate feed, traffic — and public discourse — are at stake Nieman Lab. Again, if your business depends on a platform, your business is already dead.
Health Care
Sports Desk
Astros walk off with crazy 13-12 win to take 3-2 World Series lead over Dodgers USA Today

Are the World Series Balls Too Slick? Some Say Yes NYT

Emails Show Colin Kaepernick Frozen Out of Discussions Between NFL Players and Owners Slate
Class Warfare
The psychological importance of wasting time Quartz. Nonsense. You should either be at your job, or figuring out how to be a "smart shopper," which is also a job. What's wrong with these people?

Protesters are increasingly being labeled domestic terrorist threats, experts worry McClatchy. That's not a bug…

On archives, macroeconomics and labour markets The Long Run
Extract from Plato's Republic: On That Which is Correct Politically McSweeney's Internet Tendency
The Infinite Suburb Is an Academic Joke The American Conservative
Colliding Neutron Stars Could Settle the Biggest Debate in Cosmology Quanta Magazine
Antidote du jour (EM):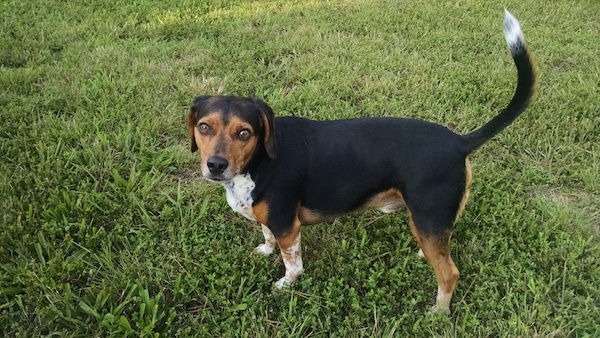 EM writes: "This is the most loved beagle in Newton County, my neighbor belongs to him."
Bonus antidote:
Alabama resident shocked to find humongous hog roaming her neighborhood: https://t.co/FWvK20XiOX pic.twitter.com/GUicRIThhT

— ABC News (@ABC) October 29, 2017
See yesterday's Links and Antidote du Jour here.
.