Dear patient readers,
Apologies for the lack of original posts. I am bogged down on reviewing a big piece plus fighting a bug.
Now Coming to a Backyard Near You: Weird Chickens Wall Street Journal. I am told chickens are smart and make nice pets.
'The good Lord couldn't get rid of them': Louisiana's quest to hunt the swamp rat Guardian
Watch: Video about competitive gravedigging Boing Boing
US quietly sanctions China over North Korean missile launchers Asia Times
We May Not Have Enough Minerals To Even Meet Electric Car Demand Jalopnik. You read this first at Naked Capitalism months ago, see here and here.
Brexit
UK households £600 worse off because of Brexit Politico
Theresa May's Brexit strategy hits a legal minefield Ambrose Evans-Pritchard, Telegraph. Ahem, the UK was not listening. The EU said repeatedly, from the very day after the Brexit vote, that any arrangement had to fit in the context of existing agreements, and explicitly that meant the UK would not get better deals than other trade partners had. They've said that repeatedly in God knows how many ways. The uK is now surprised that this is a real constraint?
Gordon Brown: Rogue bankers should be jailed BBC
Catalonia
Catalan independence: Spain high court summons dismissed leader BBC

Ousted Catalan leader sounds defiant but accepts election Politico. From Politico's daily e-mail:

During the press conference, he didn't say when he would return to Spain, though not doing so could result in a European arrest warrant being issued if he fails to respond to a court summons to face charges of sedition and rebellion later this week. Europa Press said he was spotted leaving the hotel with his suitcase, while El País reports some of his team has arrived back in Barcelona. A clue may lie in his webpage, which has changed from president.cat to president.exili.eu.
Syraqistan
Kurds' aims in Syria far more likely to succeed than in Iraq Asia Times
New Cold War
Facebook, Google and Twitter grilled by Congress over Russian meddling – as it happened Guardian

Russian Army Gets Specialized Drone-Hunters Motherboard

In our defence we didn't think you were thick enough for this to work, says Russia Daily Mash
Manafort Indictment
The Real Promise of the Manafort Indictment Leonid Bershidsky, Bloomberg. My God, something sane.

The Manafort Indictment: Not Much There, and a Boon for Trump National Review (s.n.). I hate being reduced to linking to the National Review, but it has criticized Trump pretty regularly. And this confirms the view of a tax expert, who sees the violations here as paperwork-related and points out there are no tax charges in the filing. Go read the actual causes of action.

Top Trump Campaign Aide Clovis Spoke to Mueller Team, Grand Jury NBC (furzy)

Papadopoulos Claimed Trump Campaign Approved Russia Meeting Bloomberg. This was a junior loose cannon in a campaign widely criticized for being disorganized. But he might have worn a wire, and there were so many amateurs floating around, combined with a complete lack of discipline from the top down, that someone easily could have said or e-mailed something very stupid and damaging to him.
Trump Transition
White House defends Kelly's civil war remarks and calls criticism 'outrageous' Guardian. Hoo boy.

A Refusal to Compromise? Civil War Historians Beg to Differ New York Times
The Supreme Court Has An Ethics Problem Politico
Congress: The Broken Check and Balance Atlantic
GOP Rep. Jeb Hensarling to retire after end of current term The Hill
Tax "Reform"
Eight killed in NYC terror attack BBC
New York attack: five Argentinian friends named among eight killed – latest updates Guardian. A Belgian killed too. Wowsers, the person being held drove for Uber.
Black Injustice Tipping Point
Slavery Thrived on Compromise, John Kelly New York Times. Reslic highlights this part:

Just last week, a black criminal defendant in Louisiana was denied his constitutional right to an attorney because the Louisiana Supreme Court ruled six to one that he hadn't really requested a lawyer when he told police during questioning: "I know I didn't do it. So why don't you just give me a lawyer, dawg, 'cause this is not what's up?" The willfully ignorant justices ruled that the defendant had asked for a "lawyer dog," not a lawyer, so he had not invoked his right to counsel.

>Emory University Hospital is refusing a transplant for a 2 year old Color of Change. Because his father has a record.
Inept cops hold family at gunpoint thinking they robbed their own house Boing Boing
Source: FBI opens inquiry into Whitefish's Puerto Rico contract MSN (furzy)
Utah nurse gets $500,000 in blood arrest row BBC
U.S. Shale Could Bring Bearishness Back To Markets OilPrice
Americans Are Officially Freaking Out Bloomberg. Yet consumer and business confidence ratings are at high levels.
It Gets Serious: Biggest US Cities Where Rents Are Plunging Wolf Richter
Class Warfare
Antidote du jour (Timotheus):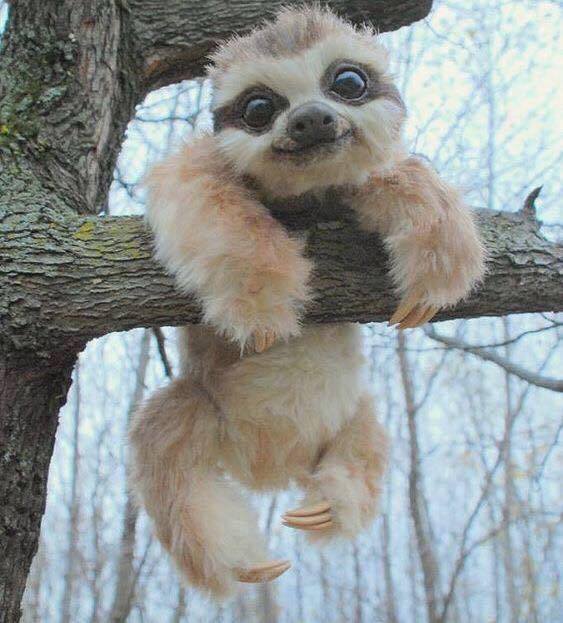 And a bonus antidote from guurst. See original story, The dog that saved the big cats.
See yesterday's Links and Antidote du Jour here.
.