This Dog Sits on Seven Editorial Boards Atlas Obscura
Biology's beloved amphibian — the axolotl — is racing towards extinction Nature
Projections For Adoption Of EVs Are Too Aggressive Econintersect
The Hidden Cost Of Electric Cars OilPrice.com
Hackers could take control of cars and kill millions, ministers warned The Times. "A spokeswoman for the Society of Motor Manufacturers and Traders said: 'Billions are invested to stay ahead of criminals and new cars have never been more secure. They are already being equipped with the means to prevent remote hacking through regular software upgrades as well as encryption, layering, and alarms and immobilisers.'" So that's alright, then. Especially the "regular software upgrades" part.
Facebook is a bigger threat to privacy than is Aadhaar, says tech entrepreneur Vivek Wadhwa The Economic Times. Includes this splendid — but double-edged — rant from Wadhwa:
Forget about disclosures, there are no rules or regulations in the tech industry. They want to get away with whatever they can get away with. This is the group think in Silicon Valley: they think they are gods over there, and everything they do is perfect. They don't even understand the damage they are causing. Zuckerberg is genuinely deluded about what he is doing: he did not believe that he is impacting the elections. These are a bunch of kids who don't have the experience and are building these nuclear weapons-like technologies without understanding their implications. This is why India needs to do it on its own and not depend on Silicon Valley.
Or just maybe Zuckerberg knows what the valuation of his company should really be?
How a half-educated tech elite delivered us into chaos Guardian (Re Silc).
Green finance for dirty ships The Economist
Brexit
The Brexit Vote Inflation and UK Living Standards London School of Economics

Brexit Cost to Aerospace 'Extremely Worrying,' Lawmakers Say Bloomberg

'Copy and paste' approach to EU free trade agreements cannot work, experts warn Telegraph
German Coalition Talks Collapse Global Handelsblatt
Why Is the Former East Germany Tilting Populist? Der Spiegel
Syraqistan
Saudi Graft Settlements Could Reap Billions Bloomberg

It's a new world — where Israel shares intelligence with the Saudis Jerusalem Post

Israel Is Growing Increasingly Worried About the Trump Administration Foreign Policy
Puerto Rico
Two months after Hurricane Maria, Puerto Rico struggles to regain electricity and thousands flee the island Los Angeles Times.

Puerto Rico's DIY Disaster Relief NYRB

Puerto Rico's bondholders worried after Hurricane Maria turns out lights Francine McKenna, MarketWatch
Six Years After Fukushima, Robots Finally Find Reactors' Melted Uranium Fuel NYT
GE faces lawsuit over role in Fukushima nuclear disaster Boston Globe
New theory rewrites opening moments of Chernobyl disaster Phys.org
The Indian in the Yasukuni Shrine The Hindu
China
Nepal and Pakistan pulling the plug on Belt and Road plans, casts spotlight on public tender issues South China Morning Post
Zimbabwe's Mugabe says to chair ZANU-PF congress in December despite recall from ruling party Xinhua
Chaos in Zimbabwe after Mugabe fails to announce expected resignation Guardian. All this breathless "analysis" before events that might happen….
AS IT HAPPENED: Mugabe doesn't resign in much-anticipated address to nation News24. Zimbabwe. With live text of the address.
Latest: Zanu PF gives Mugabe ultimatum and The fall of a dictator: Not the end Mugabe had scripted The Standard. Zimbabwe.
New Cold War
Red Scares, Then and Now Project Syndicate
Trump Transition
* * *
Strong economy boosts Trump among otherwise skeptical voters Los Angeles Times
Sex in Politics… Not.
Alabama's biggest newspapers urge voters to 'reject Roy Moore' CNN

Will the Senate Expel Roy Moore If He's Elected? The Atlantic (Re Silc). By Betteridge's Law, no.
Democrats in Disarray
At Little Rock reunion, Bill and Hillary Clinton, allies look back at '92 Arkansas Online. Rahm Emmanuel: "I would never be in politics at the level I'm doing if it wasn't for Bill Clinton giving me a shot."

Democrats Are Hypocrites on Corruption Foreign Policy

The 100 Progressives Elected to Public Offices This November Medium. Interesting compilation, but surely Obama should have cured us of the idea that ascriptive identities lead directly to political affiliations, and from there to policy?
Health Care
Health Giant Sutter Destroys Evidence In Crucial Antitrust Case Over High Prices KHN

What's killing America's new mothers? Quartz

Assessing the Preparedness of the U.S. Health Care System Infrastructure for an Alzheimer's Treatment RAND

VA exploring idea of merging health system with Pentagon Federal News Radio

Luxury Socialized Medicine Jacobin. In France — hold onto your hats here, folks! — doctors actually make house calls. For €31.
Big Brother Is Watching You Watch
This Can't Be Good . . . Genealogy Companies Say They're Willing to Give Law Enforcement Your DNA The Root. Of course they are.
Guillotine Watch
Candid Wall Street barons worry that GOP tax plan will lead to literal euthanasia of the rentier Boing Boing
Class Warfare
Inferring Mechanisms for Global Constitutional Progress ArXiv.org
Making Sense of Chaos with the Windy-Boat Roger Farmer's Economic Window
Pete Peterson Has Won Stephanie Kelton, New Economic Perspectives
Antidote du jour: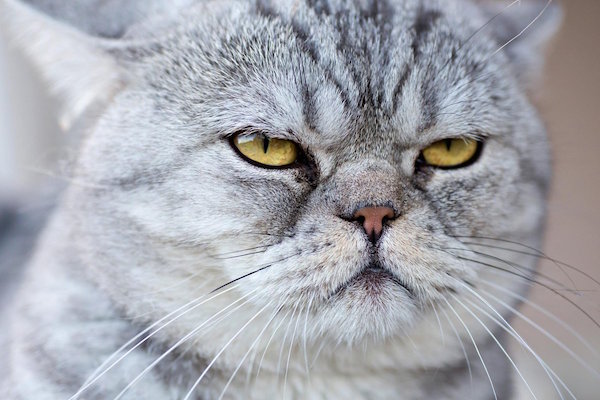 See yesterday's Links and Antidote du Jour here.