Whales switch from right to left-handed when diving for food New Scientist
Before elephants, US loosened limits on lion trophies AP
The long-lived clam and its untimely death Deutsche Welle
Bacteria Gang Together in Killer Biofilms, but Scientists Can Disrupt Gang Communications Scientific American
Amazon is Becoming the New Microsoft I, Cringely (CL). "Tech companies behave this way because most employees are young and haven't worked anywhere else and because the behavior reflects the character of the founder. If the boss tells you to beat up customers and partners and it's your first job out of college, then you beat up customers and partners because that's the only world you know."
Calpers Needs to Think a Few Moves Ahead Bloomberg
Santander to pay former chief of US subprime auto arm $713m FT
Borrowing Bonanza in Emerging Markets WSJ
America's Rural-Phone Industry Is Facing a $48 Billion Debt Crisis Bloomberg
Leverage and limited liability: A toxic cocktail VoxEU
Blockchain Gets a Wall Street Win: 'We Know the Thing Works Now' Bloomberg
Quantum attacks on Bitcoin, and how to protect against them Arxiv.org
FinCEN fines California card club $8 million for AML offenses The FCPA Blog
Venezuela debt talks: Caracas plays its last cards FT
Puerto Rico
We surveyed 112 Puerto Rican funeral homes to check the accuracy of the hurricane death toll. This is what we found. CNN. Actual reporting from CNN again. Official toll: 55. Deaths believed to be storm-related by funeral homes: 499.

Why Didn't Puerto Rico Use its "Local Law" Advantage to Reduce its Debt? Credit Slips
Brexit
A wobbly Merkel means a weaker Europe FT
What's Next for Merkel and Germany? Der Speigel
The Beginning of the End of Angela Merkel as Chancellor Handelsblatt
Catalonia: how did it come to this? Cable
Syraqistan
Saudi Billionaires Look for Ways to Protect Assets From Any Government Purge Bloomberg

The Saudi System And Why Its Change May Fail Moon of Alabama
North Korea
Nuclear Stability, Conventional Instability: North Korea and the Lessons from Pakistan War on the Rocks
New Cold War
'A long winter': White House aides divided over scope, risks of Russia probe WaPo
Trump Transition
* * *

* * *
Sex in Politics… Not!
Health Care
Big Brother Is Watching You Watch
Amazon launches a cloud service for US intelligence agencies CNBC

Google will 'de-rank' RT articles to make them harder to find – Eric Schmidt RT (KW).
Class Warfare
The Climate Crisis? It's Capitalism, Stupid NYT

The Blockchain Might Scare the Gig Economy to Death Bloomberg. This:

One day 20 years from now we'll wake up and all of our interactions and performance will be tracked on the blockchain and will directly determine our income and socioeconomic status, and on the one hand we'll get pretty good customer service, but on the other hand we'll be terrified all the time. It is the logical endpoint of the "gig economy."

So the headline is deceptive; the gig economy will do fine, just fine. The workers, on the other hand, will not.
The Education of Mark Zuckerberg The Atlantic
The "phantom reference:" How a made-up article got almost 400 citations Retraction Watch (CL).
An Interview With James Howard Kunstler The American Conservative
Thoughts about the Job Guarantee: A Reply Modern Money Matters
Antidote du jour (via):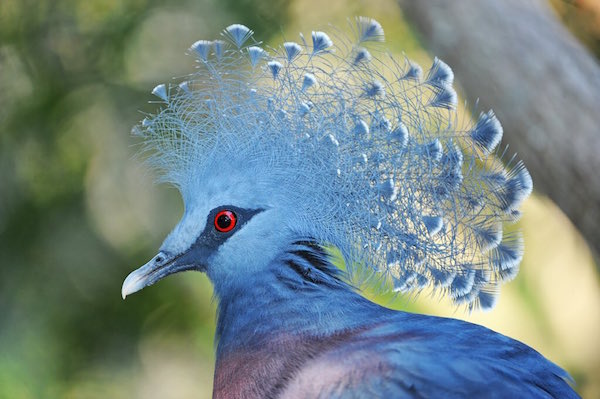 See yesterday's Links and Antidote du Jour here.