By Lambert Strether of Corrente.
Net Neutrality
"Ajit Pai just handed Republicans a bag of sh*t" [The Verge]. "Threading the needle between massive telecom lobbying dollars and what the people of America actually want without a clear policy message or strong intellectual foundation is going to be extremely tough, especially against a huge field of energized Democrats who can already smell blood and can seize on net neutrality as an instant rallying cry." Maybe. We'll have to see.
"Ajit Pai Thinks You're Stupid Enough to Buy This Cr*p [Update: One of the 7 Things Is Dancing With a Pizzagater]" [Gizmodo].
Trade
"'You have to imagine what is the worst-case scenario,' said John Masswohl, director of government and international relations for the Canadian Cattlemen's Association" [CBC]. "'Mr. Trump has said that he intends to withdraw from the NAFTA if he doesn't get what he wants, and so far we haven't seen anything to indicate that that's a bluff. We have to take that seriously.'"
Politics
2020
"Joe Biden to Anita Hill: 'I Owe Her an Apology'" [Teen Vogue]. Nothing about making student loans non-dischargeable through bankruptcy, eh Joe?
2018
"The fight next year essentially comes down to the question of which will be more important—the prevailing political winds, assuming they continue in the direction and with the velocity we see today; or the political geography, encompassing which seats are up where, the political terrain in each specific state or district, the types of voters in each place, and voting behavior in each one" [Charles Cook, Cook Political Report]. "Republicans could hardly face tougher headwinds, nor could Democrats face a tougher map."
2017
The World Jones Made:

"Trump urges Moore to concede Alabama Senate race" [Reuters]. That's gotta sting.

"Despite his focus in speeches and interviews on across-the-aisle "kitchen-table issues" like jobs, education, and health care, Jones catered heavily to white voters in his advertising. He ran ads featuring testimonials from crossover Republicans; quotes from Ivanka Trump, who said she believed Moore's accusers, and a revisionist Civil War lesson from Jones himself in a spot that called for political compromise over hostility and division. For Black voters, though, the campaign sent mailers featuring photos of the four Black girls killed in the 16th Street Baptist Church and a flyer featuring a young Black guy giving the side-eye with a single question: "Think if a Black man went after high school girls anyone would try to make him a senator?" The backlash was immediate—"The flyer is reductive in its oversimplification of the Black mind as only caring about Black issues," Michael Harriot wrote in The Root—and pointed to the party's bigger problem: the ongoing exploitation of Black voters" [Scalawag]. Oh, and money: "A huge amount of money has been funneled to Alabama through Highway 31, a Birmingham-based Super PAC that spent $4 million on advertisements for Jones, including a TV spot called "Shopping Mall" that explicitly called out Moore for soliciting sex from minors. Highway 31 also brought controversy: One of their ads was removed from Google for falsely claiming voting records would be public, and the group used a legal loophole to conceal their donors' identities. On December 11, the Highway 31 Donors were revealed by Politico to be primarily two large Democratic SuperPACs: Senate Majority PAC and Priorities USA Action (the main super PAC behind Hillary Clinton's election campaign)."
Tax "Reform"
"'[Tax reform is] a big deal,' Mike Regan, president of TranzAct Technologies, which offers solutions to shippers of all modes with freight audit and payment services, told LM. 'It's not just the reduction in the corporate tax rate but the expensing of items that will accelerate capital purchases'" [Logistics Management].

"Letter to Sen. Collins" [Mount Desert Islander].

It's important that you realize you have not pulled the wool over any of your constituents' eyes. You've sold us out, bargained with the souls which we poured out to you, not just my group last week, but thousands of us, calling, texting, emailing, faxing, showing up at all your offices. We're sharing our stories and the fears that keep us awake at night.

Don't try and tell us you've gotten the same amount pressure from other Mainers to support the bill. We talk to your staffers more than you do. We know where the pressure has come from, and you have chosen party over people, donors over doers.

You are supporting your party's desire for a segregated society where education and opportunity, even health care, are available only to the wealthy.

And see also "Puerto Rico," below.
New Cold War
"How Secret Talks With Russia to Prevent Election Meddling Collapsed" [Buzzfeed]. "A second senior State Department official said any potential gains would come at too high a cost. 'We would have to give up democracy promotion in Russia, which we're not willing to do,' said the official."

"Months-worth of FBI employees' texts dreading Trump victory released to Congress" [CNN]. "As the former No. 2 official in counterintelligence, Strzok helped lead the FBI's investigation of Hillary Clinton's private email server and was involved in opening the investigation into Russian meddling in the 2016 US presidential election, but he was reassigned to the human resources division this summer." Where's the human resources division located? Siberia?

Authoritarian followers:

It's incredibly damaging how many Democrats – in the name of opposing Trump – have not only venerated the FBI, CIA, and NSA, but equate any resistance to them or even questioning of them as immoral or even treasonous. "Attacking FBI = being a Putin lackey" is insane. https://t.co/cGVge0xaS6

— Glenn Greenwald (@ggreenwald) December 14, 2017
Realignment and Legitimacy
A few days ago, posting on the Alabama Senate race, I ran a tweet that asked the question: "[W]hat happened to the Precinct Captains of old"? An NC reader threw this episode of living history over the transom in response:

I think I may know the origin of the fascination with suburban Republican women. It is not just that Versailles Democrats are rich snobs and the donor class wants Democrats to campaign for Republican votes. I think it goes back to McLean Virginia and how it became Democratic.

McLean was run for years by the legendary LaVerne Taylor, a Quaker lady and long time Democratic activist. She taught precinct operations for years. She lived in Salona precinct, the same precinct as Kenneth Starr, Anthony Scalia and other Republican luminaries. LaVerne was relentless. She knocked on every door, phoned every household, and knew everyone in the precinct. She had index cards on every voter in the precinct and their children. By the time their children turned 18 LaVerne knew their politics and knew who to offer an absentee ballot application to and who to ignore. You can only do this in a place like McLean with limited turnover. In a renters neighborhood this would not be practical. One of the things LaVerne did was send Democratic mailers to the wives but not the husbands. She began to pick up on the fact that abortion was a key issue for some of these women. This had nothing to do with strategic messaging, it had to do with talking with her neighbors and making the appeal she knew would resonate.

The wealthy women of McLean do not care for fundamentalist preachers presuming to instruct them. What made the abortion issue truly resonate was the repeated bombing attacks on the Women's Clinic in Falls Church Virginia. Falls Church is next to McLean, so not only were these anti-abortion types presuming to instruct their betters, but they were setting off bombs and threatening property values. This gave LaVerne all the opening she needed. So McLean, which is very wealthy, very white, and very Protestant, and should by all rights be very Republican, is reliably, if narrowly, Democratic.

Paul Begala moved to Salona precinct and LaVerne recruited him as a Democratic volunteer. Begala is the only big shot I know of who is willing to do the grunt work of door knocking and phone banking. In any case, I greatly suspect that Begala told all his friends that McLean had been put in the Democratic column on the abortion issue because of the women voters. Narrowly that is true; but it would be more accurate to say that McLean had been put into the Democratic column by years of diligent precinct work. But there is no money in precinct work, so that aspect of the matter probably escaped Begala's notice.

"Paul Ryan Is More Than A Policy Wonk" [Cook Political Report]. I wish they'd stop calling Ryan a policy wonk; if he were, he would have had health legislation teed up and ready to pass when the time came. But n-o-o-o-o!! Anyhow; "Ryan has nonetheless built something of a shadow party to help defend and define House campaigns for 2018. His SuperPAC – Congressional Leadership Fund (CLF) – spent more than $40 million in 2016. That is a little more than half of what the NRCC's independent expenditure arm spent ($73 million) in the 2016 cycle…. There's nothing all that unusual about a House Speaker or House leader being a prodigious fundraiser. It is a significant part of the job. House Majority Leader Nancy Pelosi has retained her base of power, say many Democratic insiders, thanks to her fundraising prowess. However, we've never seen a Speaker this involved in the nuts and bolts of campaigning and messaging in ways that bypass the official party apparatus."

"Kansas Dem Andrea Ramsey, accused of sexual harassment, will drop out of US House race" [Kansas City Star]. "Andrea Ramsey, a Democratic candidate for Congress, will drop out of the race after the Kansas City Star asked her about accusations in a 2005 lawsuit that she sexually harassed and retaliated against a male subordinate who said he had rejected her advances…. [Ramsey] was running with the endorsement of Emily's List, a liberal women's group that has raised more than a half-million dollars to help female candidates who support abortion rights."

"To save the GOP, Republicans have to lose" [Michael Gerson, WaPo]. I was going to make a joke about this being true for Democrats, too, but looking at the behavior of the Democrat Establishment over the last year… Forget it.
Stats Watch
Industrial Production, November 2017: "A rise for mining offsets a dip for utilities making a modest 0.2 percent gain for manufacturing the story for November's industrial economy. This report's manufacturing component has been the only uneven indicator on the factory sector all year which limits the surprise of November's results" [Econoday]. "Overall industrial production rose 0.2 percent while capacity utilization rose 1 tenth to a 77.1 percent rate that, in contrast to the slew of anecdotal readings on the factory sector, points to plenty of spare capacity remaining." And: "Industrial production increased in November to 106.4. This is 22.2% above the recession low, and 1% above the pre-recession peak" [Calculated Risk]. And but: "Boring" [Mosler Economics]. And: "The reason for the significant growth in industrial production was due to mining" [Econintersect]. "Manufacturing employment rate of growth is accelerating year-over-year."
Empire State Manufacturing Survey, December 2017: "[O]nly a slight hint of slack appearing in the Empire State index" [Econoday]. "Signs of easing in unfilled orders and employment aside, this report suggests that December's factory activity will be near maximum strength." But: "I am not a fan of surveys – and this survey jumps around erratically" [Econintersect].
Atlanta Fed Business Inflation Expectations, December 2017: "Inflation expectations remain low but are improving, up 1 tenth in December" [Econoday]. Still a "soft level."
Retail: "Conflicting Signals About Whether Holiday Sales Are Strong" [247 Wall Street]. "The National Retail Federation keeps track of both brick-and-mortar and online sales. Its research is considered the industry's gold standard. However, it is hard to tell from its most recent NRF data about the holidays whether the retail industry is doing well or not… Six percent [year-on-year] is strong when traditional retail, which has struggled mightily, is included. Online sales of just above 10% is nothing close to the year-over-year numbers usually posted by Amazon.com, which means the rest of the industry must have e-commerce growth in the single digits. That is not enough, in most cases, to match store sales erosion."
Shipping: "Home delivery doesn't have to be at a home as far as the parcel carriers are concerned. With online sales soaring this season, United Parcel Service Inc. and FedEx Corp. are looking for more neighborhood sites where they can get customers to pick up goods rather than have them delivered to the consumers' homes" [Wall Street Journal]. "The push… marks a clear economic calculation for the carriers: deliveries to homes are more costly and complicated than taking goods to business sites, and the e-commerce explosion is cutting into profit margins. It's also become a growing concern for e-commerce retailers, which face high delivery costs and must cope along with consumers with having goods stolen from front porches. Getting customers to buy into neighborhood pickups has been difficult, however, because it's still hard to beat the convenience of opening the front door to bring in your latest buy."
Tech: "Facebook Gives In to Pre-Roll Advertising" [247 Wall Street]. "The pre-roll ads will be six seconds long and, for the time being, will not appear in Facebook's News feed."
Tech: "[T]he DOJ now expects companies to clearly instruct employees not to communicate about business matters using any type of email or messaging software that doesn't properly store the relevant data. If a company fails to do so, it may not qualify for a declination or certain other benefits under the new DOJ [Corporate Enforcement] Policy — even if the company has an otherwise state-of-the-art compliance program and satisfies all other requirements for cooperation under the DOJ Policy" [FCPA Blog]. "Outside messaging apps, such as Snapchat and Wickr may automatically delete messages after a few seconds or days precisely so that users can keep their communications confidential."
The Bezzle: "Justice Department confirms criminal probe in Uber case" [WaPo]. "The letter revealed that a former Uber security specialist had informed Justice Department investigators that the company had routinely used secret communications channels and devices that could help conceal the existence of any technology stolen from a rival."
The Bezzle: "Car Dealers Are Using Electronic Loan Contracts To Scam Buyers Into Horrible Situations" [Jalopnik]. "Without a hard copy of the loan agreement to review, they say, dealers have an easier time slipping in extra fees and add-ons that unwitting consumers never agreed to in the first place. And it's harder to prove a customer didn't sign a contract when it's electronic—as one attorney put it, they render handwriting experts useless in court." Buying a three-figure airline ticket with an e-contract is one thing; buying a five-figure automobile has different incentives. Anybody remember robosigning? "Produce the note"?
The Bezzle: "Are driverless cars really the future?" [The Spectator]. "The hype is being driven by carmakers, desperate to lay claim to the future, and tech giants, who have all this footloose capital that they don't know what to do with. So they imagine their next big thing will be driverless cars. In fact, most of the driverless-car experiments we read about are actually cars containing drivers who can take over in an emergency. It's as much of a fantasy as the jet-powered backpacks that used to be in the Beano that I read in the 1960s." Fun stuff!
Five Horsemen: "All four tech titans continue their healing from Tech Wreck II, as Amazon (a consumer discretionary stock) treads water" [Hat tip, Jim Haygood].
Today's Fear & Greed Index: 69 Greed (previous close: 66, Greed) [CNN]. One week ago: 64 (Greed). (0 is Extreme Fear; 100 is Extreme Greed. Last updated Dec 15 at 11:45am. The fabulous sixties….
Health Care
"Uber reduces ambulance usage across the country, study says" [Mercury-News]."Previous research, [study co-author Dr. Leon Moskatel] said, 'suggests that a fair number of people are using ambulances to get to the hospital because they simply don't have another way to get there' — particularly those who live in areas with limited taxi service."
"Freeze your credit after the Equifax hack? Get ready to face Healthcare.gov hurdles" [ZD Net (Flora)]. "[M]illions who want to enroll in plans under the Affordable Care Act (Obamacare) for the coming year may be locked out of the Healthcare.gov website if they froze their credit history following the Equifax hack earlier in the year. That's because Healthcare.gov, where Americans can choose their health insurance plans, uses your credit history to verify your identity…. Anyone who has frozen their credit history as a precautionary measure to prevent fraud following the Equifax data breach may face an error message that says, 'Your identity wasn't verified.'" Involving credit reporting firms in ObamaCare eligibility determination was the result of a policy decision by the Obama administration, as we wrote in 2013. Of course, the real problem is that eligibility determination is required at all.
Puerto Rico
"Puerto Rico Grid Fix Won't Meet Governor's Plan, Corps Says" [Blooomberg]. "Lieutenant General Todd Semonite, commanding general and chief engineer for the Corps, said in an interview Wednesday that he expects Puerto Rico's electric grid to reach 75 percent of customers by the end of January. That should rise to 95 percent by the end of February, and 100 percent by the end of May, he said, more than eight months after Hurricane Maria hit."
UPDATE "'Worse than Maria:' Puerto Rican leaders make final push on tax bill" [Reuters (LS)]. "Initial versions of the tax bill passed by the U.S. House of Representatives and Senate proposed taxing U.S. companies on foreign earnings. Puerto Rico – an American territory whose 3.4 million residents are American citizens – is considered a foreign jurisdiction for tax purposes. Without an exemption from the new foreign earnings tax, drug and medical device makers that are the mainstay of the island's economy would likely leave the territory, taking away jobs and prompting more Puerto Ricans to leave for the mainland, [Luis Rivera Marin, Puerto Rico's secretary of state] said."
UPDATE "Congress should help Puerto Rico — not hurt it" [WaPo]. "The disgraceful treatment of Puerto Rico as an afterthought is evident in tax measures being proposed by the GOP in its overhaul of the tax code. Both House and Senate bills would impose new taxes on U.S. companies with operations in Puerto Rico, lumping the U.S. territory into the same category as foreign countries. The supposed goal is to protect and create American jobs, but, as Puerto Rico Gov. Ricardo Rosello told us, it would actually kill American jobs in Puerto Rico, devastating an already struggling economy."
UPDATE "Federal law treats Puerto Rico arbitrarily, sometimes as a foreign entity and sometimes as a domestic one. For example, current rules allow manufacturing subsidiaries to be incorporated in Puerto Rico as foreign factories but their output to be sold as made in the United States. The parent company in the mainland imports the products from Puerto Rico and writes off the profits to its subsidiary, avoiding US income taxes and keeping the proceeds offshore" [Boston Globe]. Manufacturing companies that use this arrangement represent nearly half of the island's economy. The pharmaceutical and medical-device industry alone account for a third of Puerto Rico's gross domestic product. That's why the GOP's proposed 20 percent excise rate on offshore transactions, while treating Puerto Rico as a foreign jurisdiction, represents a potential economic calamity for the island."
Class Warfare
"One way forward for college admissions, which I have suggested as a thought experiment in my book, 'The Diversity Bargain,' is to take all qualified students for a selective college and enter them into an admissions lottery. The lottery could have weights for desired characteristics the college deems important, such as social class, geographic diversity, race and intended major. This method would make clear the arbitrariness in the admissions process. It would also help students admitted — and those not admitted — understand that admission — and rejection — should not hold the strong social meaning in American society that it does today" [MarketWatch]. A meritocracy with random results isn't a meritocracy, even if all the winners say it is.
"America's Inequality Machine Is Sending the Dow Soaring" [Bloomberg]. "In the end, the trend toward inequality amounts to capitalist suicide, [William Spriggs, chief economist at the AFL-CIO] argues. Companies need demand, which requires rising wages so that workers can afford goods and services. 'Businesses can't create themselves, they respond to general growth in income,' he said. 'Inequality chokes off business development.'" And buried at the end: "Last week, the Office of Financial Research made its annual report to Congress on the vulnerabilities of the financial system. It was sanguine about most of them, from inflation and bank solvency to debt levels. But the agency, which color-codes its assessments, did see one major threat — from market risk. That gauge is at red alert."
News of the Wired
"On the oth­er hand, we still lack a de­cent high-quality JSON Schema lan­guage" [Tim Bray]. Mission accomplished!
"Understanding blunt force trauma and violence in Neolithic Europe: the first experiments using a skin-skull-brain model and the Thames Beater" [Antiquity].
This Twitter thread has restored my faith in humanity:
isnt rick and morty that thing you get when you die and your body gets all stiff

— common sad girl (@sadgirlkms) December 10, 2017
Don't worry, it transitions away from the original topic. Read on!. Also, the thread is an instance of a snowclone, and you can see random variation introduced! (For those who came in late, like me, Rick and Morty.)
* * *
Readers, feel free to contact me at lambert [UNDERSCORE] strether [DOT] corrente [AT] yahoo [DOT] com, with (a) links, and even better (b) sources I should curate regularly, (c) how to send me a check if you are allergic to PayPal, and (d) to find out how to send me images of plants. Vegetables are fine! Fungi are deemed to be honorary plants! If you want your handle to appear as a credit, pleas s e place it at the start of your mail in parentheses: (thus). Otherwise, I will anonymize by using your initials. See the previous Water Cooler (with plant)
here
. Today's plant (dcrane):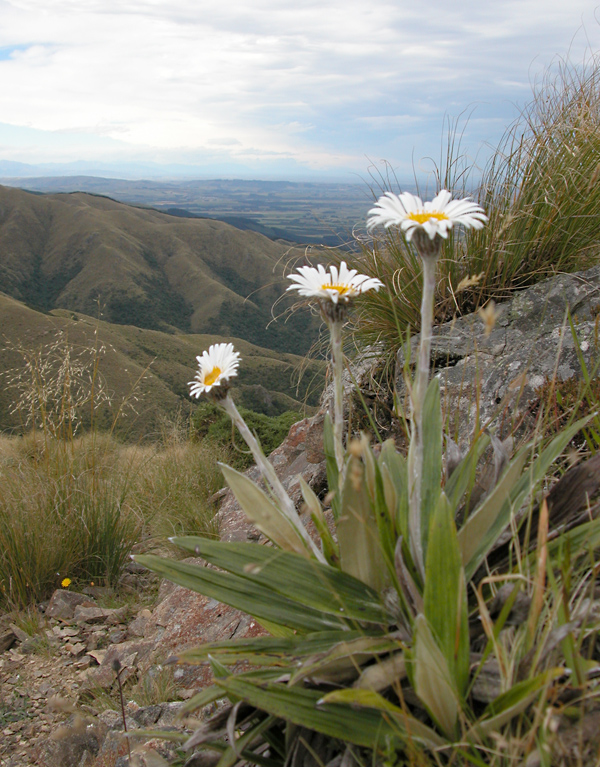 On Mt. Studholme, South Island, New Zealand.
Readers, I'm still running a bit short on plants, although thanks for the photos you have sent so far. Buttoned-up gardens? Fall foliage? Forest fires?! First snow? Those happy snaps from the summer you never had time to look at? Thanks!
* * *
Readers: Water Cooler is a standalone entity not covered by the NC fundraiser. So do feel free to use the dropdown and click the hat to make a contribution today or any day. Here is why: Regular positive feedback both makes me feel good and lets me know I'm on the right track with coverage. When I get no donations for five or ten days I get worried. More tangibly, a constant trickle of small donations helps me with expenses, and I factor that trickle in when setting fundraising goals. So if you see something you especially appreciate, do feel free to click the hat!