By Lambert Strether of Corrente.
Net Neutrality
"Where Were Netflix and Google in the Net-Neutrality Fight?" [The Atlantic]. "The reality is that Netflix and other large tech companies, such as Facebook and Google, have grown so dominant that net neutrality has become a nonissue for them. They're aware that their extensive, loyal user bases can protect them from any unfavorable deals that internet-service providers (ISPs) might devise—there's leverage to be gained from becoming a platform that broadband customers expect ready access to. And unlike smaller businesses, which lack that leverage, big tech companies have the political clout to fight policies they don't want—should they choose to."
"The opposition by many teenagers [to the abolition of net neutrality] is rooted in how they are among the most avid users of the internet and smartphones. Virtually all youth between ages 13 and 17 own or have access to a smartphone and 94 percent use social media, according to an April 2017 study by The Associated Press-NORC Center for Public Affairs Research. Many are gaining access to devices at younger ages, with 98 percent of children from newborn to 8 years old accessing a mobile device at home, compared with 52 percent in 2011" [New York Times]. "The repeal of net neutrality has gotten many of these teens politically engaged for the first time, with fears that the dismantling of rules could open the door for broadband providers like AT&T and Comcast to distort the experience of accessing anything online with equal ease."
"[F}ew media outlets or internet users seem to understand that the net neutrality repeal is just one small part of a massive, larger plan to eliminate nearly all meaningful federal and state oversight of some of the least-liked and least-competitive companies in America" [Motherboard], "There's another angle to the FCC's "Restoring Internet Freedom" proceeding that should be even more worrying. A big part of the FCC's plan involves rolling back the FCC's tailor-made authority over broadband providers, then shoveling all remaining government oversight to an FTC ill-equipped to handle it. Why is that a problem? The FTC has no rule-making ability, and can only move to protect consumers after a violation has occurred."
"Who will be hit hardest by net neutrality? Marginalised America" [Guardian]. "There are 69 million people in the United States living without home-based internet services. Some rural and low-income communities go without because they don't have access to broadband services, but a study shows that most people go without home broadband because they simply can't afford it. Affordability of broadband creates and exacerbates gaps in financial and educational opportunities between the broadband 'haves' and 'have-nots.'"
"Net neutrality's impact on free porn could be significant, experts say" [FOX]. "It's hard to overstate just how much porn is consumed online. Last year, Pornhub viewers alone watched over 91 billion videos and there were a total of 44,000 visits to the site per hour. But now that internet service providers will be able to control what users can access and charge a range of prices based on the type of content, that could change." Since porn has always been an early adopter of new media, it will be interesting to see how it adapts.
Trade
"A Senate committee's rejection of Scott Garrett, President Donald Trump's pick to run the agency, highlights a rift among Republicans over the direction of the bank… and leaves in limbo a financing operation critical to many exporters. The vote against the former New Jersey congressman is a setback for the White House and a victory for large manufacturers such as General Electric Co. and Boeing Co. that opposed the nomination. The Ex-Im Bank has long split the GOP's business-friendly faction and those who criticize the agency as inappropriate government interference in the market" [Wall Street Journal].
"Nearly a dozen lawmakers are calling on Trump to take 'strong and effective' action to protect the U.S. solar industry against foreign competition that they said could undermine U.S. energy independence" [Politico]. "'n order to ensure electrical grid security, the U.S. cannot afford to become dependent on imports from China and other countries for cutting-edge CSPV [crystalline photovoltaic] solar cell and module technology,' Sens. Ron Wyden (D-Ore.), Jeff Merkley (D-Ore.) and Sherrod Brown (D-Ohio) said in a letter to Trump. A bipartisan group of eight House lawmakers recently sent the president a nearly identical letter making the same argument."
Politics
2018
"It's a New Day for Democrats" [Charles Cook, Cook Political Report]. " The odds of [Republicans] losing the House are now at least 50-50 and the Senate is in real doubt… With Democrats picking up the Alabama seat, they need a net gain of two seats instead of three. They have two open-seat opportunities that they didn't have three months ago: one in Arizona, where Republican Jeff Flake is retiring, and the other in Tennessee, where Republican Bob Corker is also retiring…. The bottom line: The Democrats have to win two of those three races while holding all of their own seats. If they lose one of their own, they would need to sweep all three. It's a narrow path to a majority, and the odds are less than 50-50 even with a strong tailwind. But it's a discernible path nonetheless, which is more than they could hope for as recently as last summer." What's the word I'm looking for here…. "Squander." That's the word. "Squander."

"Republicans' Tax Bill Worsens Their 2018 Suburban Crisis" [Talking Points Memo] and Rebelling Republican Suburbs Offer Democrats Path to House Control [New York Times]. It's amazing to watch the Democrat hive mind concluding that the path to victory in 2018 (and 2020) lies through Clinton's 2016 post-Convention strategy to kick the left and appeal to suburban Republicans, especially women, just without Clinton. (I should say that my notion of "suburban" is pretty sloppy; that which is not rural (with farms) and not urban (tall buildings, lots of 'em) and is pedestrian-hostile and is optimized for the automobile. I should probably clarify this mentally for the coming political onslaught…

* * *

"Exclusive: GOP Engages Political Ground Game to Defend Tax Overhaul in 2018" [Morning Consult]. "For several months, state Republican Party affiliates have been pushing the GOP tax bill through a quiet "ground game" initiative targeting voters in states that are emerging as potential 2018 battlegrounds — even before the final contours and details of the package were set by GOP negotiators on Capitol Hill. In total, according to Republican National Committee data provided exclusively to Morning Consult, GOP volunteers and operatives have knocked on over 364,000 doors and made over 145,000 phone calls in 18 states from the first week of September through Dec. 14."

On tax "reform":

Forget 2027 for the moment. Elections are won in the here and now. What if low- and -middle-income earners in 2018 and 2020 are like, "The rich got a lot of help. I got a little. But a little help is more than I've gotten in a long time"?

— Stephanie Kelton (@StephanieKelton) December 19, 2017
2017
"In Virginia, a 11,608-to-11,607 Lesson in the Power of a Single Vote" [New York Times]. "Ms. Simonds's win means a 50-50 split in the State House…. Republicans have controlled the House for 17 years.

Thread on how that 50-50 split is going to work (or not):

Thanks to @shelly_simonds winning her recount by 1 vote (!), #VAHouse will be subject to power-sharing. Here's a few thoughts on how the 50-50 split in the #VAHouse will play out. #Thread 1/

— Richard Meagher (@rjmarr) December 20, 2017

Do we have any Virginia readers who want to chime in?

* * *

"What if Al Franken unresigns?" [The Week]. "Some of the same senators who demanded Franken's resignation have suddenly found a little more tolerance than zero, at least when it comes to their allies. Two other senators told Politico — without revealing their identities — that they now feel they 'acted prematurely, before we had all the facts.'" A cynic would say they didn't defenestrate Franken prematurally at all; they did so before election day in Alabama. Of course, the cynic would be wrong: Liberal Democrats would never cheapen serious issues like sexism (or racism) by using them as mere political cudgels, picked up to bash an opponent, and dropped when their purpose is served.
Obama Legacy
This:

When Obama had majorities in both houses of Congress, including a super majority in the Senate, he turned to conservatives to draft the Affordable Care Act. When Trump had both houses with a slim Senate majority, the GOP passed the most radical tax bill in decades. Got it yet?

— Walker Bragman (@WalkerBragman) December 20, 2017
Tax "Reform"
"Why Democrats failed to tank tax reform" [Politico], "While stripping people of health insurance strikes at a visceral human need, a debate over taxes tends to bog down voters in wonky details. Meanwhile, Democrats struggled to break through a media environment crowded with an [1] intensifying Russia investigation, a wave of [2] sexual harassment scandals and a [3] fight over young undocumented immigrants. And while liberal grass-roots activists sought to bring pressure to bear on GOP swing votes, the Republican Party held together this time, desperate for a major legislative victory after a year in total control of Washington."

That is a very odd paragraph. Note lack of agency in "struggled to break through a media environment crowded with" items [1], [2], and [3]. If you look at the items, you see two moral panics engineered or exploited by Democrats, and a policy issue beloved of Democrats. Given the influence that Democrats have over the press, especially the Beltway press, as shown in the Podesta emails, the obvious conclusion is that had the Democrats wished the media environment to be dominated by tax "reform," it would have been. And one might conclude from that the Democrats are probably fine, just fine with the Republican bill. They will run against it in 2018, and if they regain the House and/or the Senate, they will tinker round the edges and change it very little. After all, the Democrat Party has its own squillionaire donor class to service, and who wants class warfare?

"Tax Reform Means Your Paycheck Will Grow" [Paul Ryan, Wall Street Journal] vs. "The Republican tax bill is an insidious way to fail working Americans" [Ron Wyden, NBC]. Paul Ryan is a detestable little scut I'm not a fan of Paul Ryan, but who has the better framing?

"How will we know if the Republican tax cuts are working?" [Caroline Baum, MarketWatch]. "What about the effect of tax cuts in retrospect? Yes, economists and politicians will tout the success, or failure, of similar initiatives in the past. But the fact remains that there is no definitive way to isolate the effect of past tax changes on the overall economy because there are too many moving parts…. It's impossible to hold everything else constant in a $19.5 trillion economy to test the contribution of a single variable…. Try as it might, the federal government has been unable to snag a larger share of gross domestic product by adjusting income tax rates. Revenue has been surprisingly stable, averaging around 17% of GDP in the post-World War II era. And that's with fluctuations in the top tax rate from 92% in the 1950s to 28% in the 1980s." So it's not just a "fool in the shower" problem, it's that the shower taps aren't actually connected to anything?

"Republican Senator Susan Collins ripped news coverage of her decision to vote for the GOP tax-cut bill as "unbelievably sexist' on Tuesday." [Bloomberg]. "'They've ignored everything that I've gotten, and there have been stories after stories about how I've been duped,' [Collins] said. 'How are you duped when all of your amendments get accepted? And when the majority leader — and I confirmed it again today with him — will be offering the two insurance bills that I care about as well as the provision waiving the automatic cut in Medicare that could be triggered by this bill?'" Ripping a page from the Hillary Clinton playbook?

"The Great Republican Tax Heist of 2017" [Ryan Cooper, The Week]. "The tax bill is not just a massive payout to corporations and the idle rich. It is now a direct, personal bribe of Republican members of Congress and the Republican president, executed through the tax code. Cornyn straight-up admitted that the point of his provision was to round up votes. In terms of democratic ethics, it is no different from border guards who jack up passing travelers for bribes — just spread out over the whole population." Refreshingly open!
New Cold War
"Russian trolls went on attack during key election moments" [NBC News]. "Thinking about this in a binary of 'did it cause someone to change their vote?' is overly narrow," said Laura Rosenberger, director of the Alliance for Securing Democracy. 'It's about influence over time.'" The "Alliance for Securing Democracy" are the ones who came up with that nutball dashboard. More: "NBC News compiled its database by cross-referencing the list of [the list of Russian troll accounts identified by Twitter and released by Congress] against data held by three sources familiar with Twitter's API, an online system that allows software developers to work with the data underlying users' tweets. The sources asked that their names be withheld to avoid being identified as possibly violating Twitter's developer policy." So we don't really know where the data came from, then?
Trump Transition
"Is Trump Making the Economy Great Again? Kind Of" [Bloomberg]. Notably, the two "Wrong Direction" indicators are the budget deficit, and the trade deficit. Not a lot of red meat for Democrats there, although (see below) Frank Bruni seems to think so.
Realignment and Legitimacy
"Democrats Are the New Republicans" [Frank Bruni, New York Times]. "Try this on for size: Democrats are the party of family values because they promote the creation of more families. They did precisely that with their advocacy of marriage equality, which didn't tug the country away from convention but toward it, by encouraging gay and lesbian Americans to live in the sorts of arrangements that conservatives in fact extol…. …. Democrats are the party of patriotism, because they're doing something infinitely more urgent and substantive than berating football players who kneel during the national anthem. They're recognizing that a hostile foreign power tried to change the course of an American presidential election." Oh, Frank…

"A leading contender in the race for Illinois attorney general has received $100,000 in donations in recent weeks from companies controlled by a tobacco mogul, companies that are directly regulated by the attorney general's office under the national tobacco master settlement agreement" [Crains Chicago Business]. "Campaign disclosure records indicate that state Sen. Kwame Raoul of Chicago, who has been endorsed by the Cook County Democratic Organization in the race to succeed retiring Attorney General Lisa Madigan, has received 10 contributions of $10,000 each from companies operated by Don Levin. Levin's Top Tobacco is one of the parties to the national pact that Madigan enforces and oversees here in Illinois."

"Chesco Dems celebrate 'unbelievable' victory" [Daily Local News]. "'The easy answer is the Trump wave, the anti-Trump wave,' said another Republican, who spoke with anonymity so as to directly confront the reasons behind the Democrats' startling success. 'Feelings are still very strong in southeastern Pennsylvania. The wave hit Bucks County, and Delaware County, and now the wave has come to Chester County, with a significant impact.'" Via Advance Guy Notes, who comments: "Those who know PA, know this is a tea leaf."
Stats Watch
Existing Home Sales, November 2017: "Housing data are now all in place, showing strong acceleration going into year end" [Econoday]. "This report follows two months of similarly strong results on the hew home side of the market and, because of the acceleration, raises the question whether expected tax changes for next year are at play. But the National Association of Realtors, citing client comments, says the tax bill did not influence November's buying decisions and it further noted that the 'great majority' of homeowners will qualify for mortgage interest and property tax deductions. Still, it will be interesting to see whether tax changes begin to affect home sales next year."
MBA Mortgage Applications, week of December 15, 2017: "Mortgage activity slowed notably in the December 15 week, with purchase applications for home mortgages falling by a seasonally adjusted 6 percent from the prior week" [Econoday]. And: "Mortgage interest rates moved higher this week, and you might think that was related to the Republican tax bill that is about to become law. You would be wrong, according to Matthew Graham of Mortgage News Daily: 'The move in rates is it's own animal, having to do with the year-end trading environment in bond markets and other esoteric motivations not related to any headline events.'" [247 Wall Street].
Retail: "New shopping patterns in Midwestern, middle-class communities suggest that there's life after e-commerce for store-owning retailers. That's evident in the former timber hub of Wausau, Wis., which is seeing its big shopping mall once packed with chain stores wither in the face of online sales even as business prospers at the town's compact downtown shopping district. …Wausau is thriving economically as residents shop online for mass-market goods and then head downtown to storefronts that offer hyper-local goods and a thoroughly different shopping experience. The result: online sales in the region are rising faster than the rest of the country even though sales at local stores are rising and the town's shopping district is packed" [Wall Street Journal]. Something of the sort is trying to happen in Bangor, which was stupidly brutalized by urban renewal, and ended up with lots of parking lots and banks. Do other readers have experience like Wausau's?
Shipping: "In 2012, the postal service expected to ship just 365 million packages during the holiday season. Despite the massive increase in holiday packages handled, the organization's workforce actually shrunk by 20,000 full-time workers since 2012 to a total of 508,000 in 2016. Even including seasonal contract workers—the USPS expected to hire 35,000-40,000 last year—the growth rate of number of packages far outpaces postal manpower" [Quartz].
Shipping: "Upturn in shipping fortunes a bonus for container manufacturers" [The Loadstar]. "A resurgence in demand and new environmental regulations banning solvent-based paints have proved a double-whammy for container manufacturers. Singamas Holdings, the world's second largest container manufacturer, today revealed that it expects a $100m turnaround in its financial fortunes as a result of a spike in demand for new equipment."
The Bezzle: "Subprime Securitization Hits The Car Lot" [Federal Reserve Bank of Richmond]. "While it's not obvious whether the increase in subprime auto lending is a significant departure from past cycles, it has raised eyebrows coming so soon after the mortgage crisis — especially as delinquencies have begun to rise. In addition, an increasing share of those loans have been securitized and spread through the financial system, much like mortgages before the housing bust. Still, even if the auto finance industry were poised for a fall, the effects on the financial system could be limited — although the auto industry itself might take a hit."
The Bezzle: "Why a dot-com-style collapse in bitcoin won't kill blockchain" [MarketWatch]. "The emerging technology today isn't the internet, nor bitcoin itself, but blockchain, the decentralized ledger that bitcoin and other cryptocurrencies run on. This is viewed as a truly transformational structure, one that could have an impact the way the internet did 20 years ago…. A crash in the cryptocurrency universe wouldn't impact the way such blockchains functions, just as the end of Pets.com — a notorious dot-com failure — didn't presage the end of the internet."
The Bezzle: "Problems at two cryptocurrency exchanges raise security concerns" [Financial Times]. "Yapian, which operates the Youbit exchange in South Korea, suspended trading on Tuesday after it was hacked, causing it to lose 17 per cent of its assets, according to a statement from the company…. Youbit said investors could withdraw about 75 per cent of their digital coin, and that the remainder would be paid once the company completes the bankruptcy process."
The Bezzle: "Globally, the total capitalization of all cryptocurrencies is now estimated to be about $600 billion, of which Bitcoin represents about two-thirds. Even if all of that turned out to be a bubble, it wouldn't be a very big one — both the tech crash in 2000 and the housing crash in 2008 wiped out about $6 trillion of wealth in the U.S. alone" [Bloomberg]. "the time to worry about bitcoin will be if and when people and companies start either borrowing money to invest in cryptocurrency, or using bitcoin as collateral for loans. These worrying signs are just starting to appear."
The Bezzle: "I am no longer buying the prima facie scarcity argument for Bitcoin's rise" [The Reformed Broker]. "The ducks are quacking right now and the coin people, like their Wall Street investment banker predecessors, know that when the ducks are quacking, you must feed them. How many coins and tokens will it take to do that? At what point do all the current and coming options overcome the current demand? If you can invent more tokens and coins overnight, then the scarcity argument (there will only ever be 21 million Bitcoins in circulation and 4 million of them are already lost forever) goes right out the window. Bulls would say 'No, Bitcoin is the only one that matters.' Tell that to the Ethereum folks, they ain't having it."
The Bezzle: "A newly discovered piece of Android malware carries out a litany of malicious activities, including showing an almost unending series of ads, participating in distributed denial-of-service attacks, sending text messages to any number, and silently subscribing to paid services. Its biggest offense: a surreptitious cryptocurrency miner that's so aggressive it can physically damage an infected phone." [Ars Technica]. Not my dumb phone!
The Bezzle: "Coinbase to investigate insider trading claims after launch of bitcoin cash support" [CNBC]. "Cryptocurrency exchange Coinbase is investigating a price increase in bitcoin offshoot bitcoin cash that happened hours before it said it would launch support for the new digital currency."
The Bezzle: "Uber suffers new blow as EU court rules it's a taxi service" [Agence France Presse]. "'The service provided by Uber connecting individuals with non-professional drivers is covered by services in the field of transport,' said the Luxembourg-based European Court of Justice. 'Member states can therefore regulate the conditions for providing that service.'… The case was brought by a taxi drivers' association in the Spanish city of Barcelona, where belief runs high that Uber is a taxi company that should be subject to rules governing such vehicles."
Tech: "AI algorithms to prevent suicide gain traction" [Nature]. "A growing number of researchers and tech companies are beginning to mine social media for warning signs of suicidal thoughts. Their efforts build on emerging evidence that the language patterns of a person's social-media posts, as well as the subconscious ways they interact with their smartphone can hint at psychiatric trouble." What could go wrong?
The Fed: "Political Polarization in Consumer Expectations" [Federal Reserve Bank of New York]. "[W]hy did major partisan shifts in consumer confidence and expectations not translate into corresponding shifts in behavior? We hypothesize that the expectations consumers report in surveys may consist of two parts: true beliefs (on which they base their economic decisions) and some noise. If presidential election outcomes predominately affect the noisy component, we would expect polarization in reported expectations but no substantial divergence of behavior. Over the past twenty years, presidential elections have increasingly caused polarization in consumer expectations. This is clearly an important issue for political economists. But if such polarization in expectations does not cause polarization in economic behavior, then it may not be a major concern to macroeconomists and policymakers." Does this even begin to be an explanation?
Mr. Market: "The Pessimist's Guide to 2018" [Bloomberg]. I love the headline, but it's mere clickbait for a few sentences gussied up with fancy coding. Do better, Bloomberg.
Five Horsemen: "No joy in Techville as the Santa Claus rally takes an awkward pause." [Hat tip, Jim Haygood].
Today's Fear & Greed Index: 71 Greed (previous close: 73, Greed) [CNN]. One week ago: 67 (Greed). (0 is Extreme Fear; 100 is Extreme Greed. Last updated Dec 20 at 11:08am.
Health Care
"The sweeping Republican tax bill on the verge of final passage would repeal the individual mandate in 2019, potentially taking millions of people out of the health insurance market. On top of that, the Trump administration has killed some subsidies, halved the insurance enrollment period, gutted the Obamacare marketing campaign, and rolled out a regulatory red carpet for skimpy new health plans that will change the insurance landscape in ways that are harmful to former President Barack Obama's signature health care law" [Politico]. "None of these individually represent a death blow. But in aggregate, the past year adds up to a slow, stealthy erosion of the law." On the bright side, repealing the mandate is good for those on "the American Plan" (don't get sick).
Big Brother Is Watching You Watch
"120 Million American Households Exposed In 'Massive' ConsumerView Database Leak" [Forbes]. What, again? More: "Information on more than 120 million American households was sitting in a massive database found left exposed on the web earlier this month, Forbes has been told. It included an extraordinary range of personal details on residents, including addresses, ethnicity, interests and hobbies, income, right down to what kind of mortgage the house was under and how many children lived at the property. In total, there were 248 different data fields for each household, according to the researcher who uncovered the leak data this week…. As long as they knew the right URL to visit, an Amazon Web Services user could retrieve all the data, which was left online by marketing analytics company Alteryx. It was apparent that the firm had purchased the information from Experian, as part of a dataset called ConsumerView, on top of which Alteryx provides marketing and analytics services… [Chris Vickery, a cybersecurity researcher from UpGuard] thinks the data was part of a product – the Alteryx Designer With Data – that sells for around $38,995 per license." Whoops.
Gaia
"How Monsanto's GM cotton sowed trouble in Africa" [Reuters]. "While the bug-resistant genes produced more volume, the quality fell. Last season, the cotton farmers of Burkina Faso abandoned the GM varieties…. The Burkinabes knew from the start that American cotton varieties containing Monsanto's gene could not deliver the quality of their home-grown crop, cotton company officials and researchers told Reuters. But they pressed on because Monsanto agreed to breed its pest-resistant genes into their native plants, which they hoped would protect the cotton and keep its premium value. That, they say, was a failure."
"Let it go: The Arctic will never be frozen again" [Grist]. "In an accompanying annual report on the Arctic's health — titled "Arctic shows no sign of returning to reliably frozen region of recent past decades" — the National Oceanic and Atmospheric Administration, which oversees all official U.S. research in the region, coined a term: 'New Arctic.'… The loss of sea ice is already having profound changes all the way down at the base of the Arctic food web. As more sunlight hits darkly-colored open water, more heat energy is retained, and temperatures are rising further. That's kicking off what Mathis, of NOAA's Arctic Program characterizes as 'an almost runaway effect,' involving a lengthening of the growing season, a greening of the tundra, a surge in wildfires, and a boom in plankton growth."
Neoliberal Epidemics
"Residents report nosebleeds and headaches after new leak at Aliso Canyon natural gas facility" [Los Angeles Times]. "The facility is the site of the largest methane leak in U.S. history. Starting in 2015, a ruptured well spewed tens of thousands of tons of gas, forcing roughly 8,000 families in the northwest San Fernando Valley from their homes. Many complained of health issues that included cancer, nausea and nosebleeds."
"A national resilience strategy can help prevent deaths from despair" [STAT]. At least somebody is thinking about this. However, this is an exclusively medicalized approach (which, to be fair, will render it more palatable to the credentialed 10%). For example:
Prioritize prevention, reduce risk factors, and promote resilience in children, families, and communities by limiting trauma and adverse experiences, which have the biggest long-term impact on later substance misuse, and promoting better mental health. Nurse home visiting programs have a return of $5.70 for every $1 invested, and early childhood education programs have a $4 to $12 return for every $1 invested.
Well and good, but what if the "adverse experience" was closing the mill and shipping the jobs off to China? Or, these days, closing the Walmart that replaced the mill, because e-commernce is eating the world?
Class Warfare
Classy:
USA Today bashes Trump as "not fit to clean the toilets" in Obama's presidential library | Analysis by @CillizzaCNN https://t.co/N7Cwg83SDI pic.twitter.com/6Sdx4kFqbK

— CNN (@CNN) December 13, 2017
So, the working class people who clean toilets are an inferior order of being? Not "deplorables," but — just spitballing here — "untouchables"?
News of the Wired
"This map shows the top immigrant population in each country" [MIning.com]. It's not a very granular map. Interestingly, it's from Western Union, which handles remittances.
"Shipwreck Is Everywhere" [Hudson Review]. Would be a lot better at a quarter the length. Still, I like the potted history of the Beaufort Scale.
* * *
Readers, feel free to contact me at lambert [UNDERSCORE] strether [DOT] corrente [AT] yahoo [DOT] com, with (a) links, and even better (b) sources I should curate regularly, (c) how to send me a check if you are allergic to PayPal, and (d) to find out how to send me images of plants. Vegetables are fine! Fungi are deemed to be honorary plants! If you want your handle to appear as a credit, pleas s e place it at the start of your mail in parentheses: (thus). Otherwise, I will anonymize by using your initials. See the previous Water Cooler (with plant)
here
. Today's plant (Ekatarina Velika):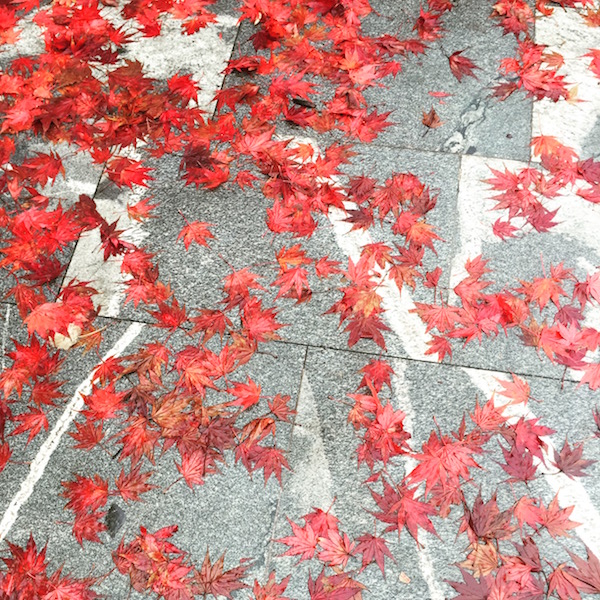 Ekatarina writes: "Taken in Ljubljana, Slovenia, in November, in front of the HQ of Slovenia's biggest bank (nationalised with taxpayer funds during the crisis, of course)."
Readers, thanks for the latest batch of pictures. My anxieties are considerably eased when I have a good stockpile!
* * *
Readers: Water Cooler is a standalone entity not covered by the NC fundraiser. So do feel free to use the dropdown and click the hat to make a contribution today or any day. Here is why: Regular positive feedback both makes me feel good and lets me know I'm on the right track with coverage. When I get no donations for five or ten days I get worried. More tangibly, a constant trickle of small donations helps me with expenses, and I factor that trickle in when setting fundraising goals. So if you see something you especially appreciate, do feel free to click the hat!