'Exceptional' British record shark caught off Cornwall BBC
Rabbit ears are back! Antenna sales back on the rise as millennials are shocked to discover broadcast TV is FREE Daily Mail
UPDATED: Siedle, Raimondo Critic, to be Awarded $48M in SEC Record Whistleblower Case GoLocalProv.com. Private equity sleaze.
Steep fees call into question bitcoin's promise for the underbanked America Banker
Tesla mum on new accounting rules that could significantly change financial results Francine McKenna, MarketWatch
Electric-Car Revolution Is Shaking Up the Biggest Metals Markets Bloomberg
The Cobalt Pipeline WaPo. Good article on "blood cobalt" in your cell phone, but this: "The worst conditions affect Congo's 'artisanal' miners — a too-quaint name for the impoverished workers who mine without pneumatic drills or diesel draglines." "Artisanal miners." I can't even.
Climate change to cause humid heatwaves that will kill even healthy people Guardian. "The new analysis assesses the impact of climate change on the deadly combination of heat and humidity, measured as the "wet bulb" temperature (WBT). Once this reaches 35C, the human body cannot cool itself by sweating and even fit people sitting in the shade will die within six hours." India: "Summer or pre-monsoon season, lasting from April to June (April to July in northwestern India). In western and southern regions, the hottest month is April; for northern regions of India, May is the hottest month. Temperatures average around 32–40 °C (90–104 °F) in most of the interior." The future is already here — it's just not very evenly distributed.
'Flash drought' could devastate half the High Plains wheat harvest Grist
Venezuela
Venezuela: 10 Dead, 200 Voting Centers Attacked as US Sanctions Maduro Venezuelanalysis

Venezuela vote fix: President added an extra MILLION votes in blood-soaked election to make him a dictator as fears are raised country will default on huge debts Daily Mail. On the e-voting fix: Smartmatic.

Venezuela – The National Constituent Assembly is in Place – But the fight for Sovereignty isn't Over Vineyard of the Saker. The post doesn't mention oil. Odd.
AP Explains: Brazil Congress to vote on president's future AP
Syraqistan
Trump Says U.S.'Losing' Afghan War in Tense Meeting With Generals NYT

US Threatens To Pull This War Over If Everyone Doesn't Stop Asking For An Afghan Strategy Break Duffel Blog

Reuters Suggests But Can Not Find "Iran's new route to Yemen" Moon of Alabama
Brexit
Brussels fears Britain's 'Brexit chaos' part of cunning plan Politico

United Ireland referendum is inevitable after Brexit, says Irish parliamentary report author Independent
Grenfell: names of wealthy empty-home owners in borough revealed Guardian
Why exorcisms are on the rise in France The Economist (MT). MT: "So no chance having exorcists purge the evil out of neoliberals, right?"
China?
China's Cashless Revolution Bloomberg

China's FX regulator joins fight to shut problematic offshore M&A FT
Amazon and Alibaba square off in Southeast Asia Nikkei Asian Review
Our Famously Free Press
Using Tech Tools to Do Data Reporting NYT. I guess that's why the Times could axe 27 reporters and gut the copy desk; they're going to do everything with data! Oh, and video.
New Cold War
HAMILTON 68: DASHBOARD TRACKING RUSSIAN PROPAGANDA ON TWITTER German Marshall Fund Alliance for Securing Democracy. From the FAQ:

Q. Why don't you name these accounts? Can you tell me if a specific account is a Russian bot?

By analyzing large groups of accounts, we can track the activity and focus of the network using accounts from each category. Our analytical methods allow us to determine when groups of accounts are acting in a synchronized manner, but they do not always allow us to definitively separate the sources of influence (knowing instigators of and participants in Russian influence campaigns) and unknowing participants (people who participate without realizing they are being manipulated). We prefer to focus on the behavior of the overall network rather than get dragged into hundreds of individual debates over which troll fits which role.

("… which troll fits which role" is, as I am sure readers instantly realized, a textbook case of question begging.) "I have here in my hand a list…" Here's the advisory board. They seem nice. Bipartisan. And here's a sample of the results of their activity tracking. You can run your eye over them, just to get a notion of the quality:

Looks like Laurene Powell Jobs and the Emerson Collective have a silent partner…

The Hacking Wars Are Going to Get Much Worse NYT. "It's only a matter of time before a state's response to a cyberattack escalates into full-blown military conflict." And if I were looking for the mother of all self-licking ice cream cones, cyber, where attacks have attribution problems that are (purported to be) solved only by intelligence community technocrats working in secret, would be my ideal candidate. Not that I'm foily.

Oh, Wait. Maybe It Was Collusion. NYT. Readers may entertain themselves by enumerating the rich variety of qualifiers in this piece. In the space of two paragraphs, I caught "probably", "could have", "entirely plausible", "might then have", and "might well have." Which would be ludicrous, if material like this was also not being used to construct a casus belli.

* * *

Trump signs what he calls 'seriously flawed' bill imposing new sanctions on Russia WaPo. The image of Trump holding up an umbrella is telling.

New Russian Sanctions Show Putin Exactly Where To Retaliate Medium

Ban lift on German OPAL line will let Russian gas flow New Europe (MT).

* * *

The Week Donald Trump Lost the South China Sea Foreign Policy. The Blob.

Making sense of the known unknowns in the South China Sea The Lowy Interpreter. The Blob's pseudopodium in Oz.
On Being Nosey Ribbon Farm
Not a shot! Anti-vax movement prompts Brooklynites to withhold inoculations from their pets, vets say Brooklyn Paper
Should we stop keeping pets? Why more and more ethicists say yes Guardian
Trump Transition
* * *

* * *
Democrats in Disarray
Zuckerberg hires former Clinton pollster Joel Benenson Politico. Good. Great!

Sen. Cory Booker just introduced a bill that could legalize marijuana nationwide Vox. Sanders introduced a bill to deschedule marijuana in 2015. Importantly "The legislation would also be retroactive, so it would automatically expunge federal marijuana use and possession crimes from people's records and let those currently serving time in prison for marijuana use or possession petition for resentencing." Personally, I think it's a very good sign when even the most vile opportunists compete to do the right thing.
Democrats may be losing, but centrists aren't Carl Beijer
Class Warfare
UAW Vote At Mississippi Nissan Plant Begins Aug. 3 NPR

Struggling Americans Once Sought Greener Pastures—Now They're Stuck WSJ

Modern Family Dissent. Important!
Terrifying news about the state of the Republic Fabius Maximus. I've resolved to ignore all articles with "terrifying" in the headline, but I'm making an exception in this case. (Here is the full article, a PDF from Journal of Democracy.)
New Deal Archive and Map The Living New Deal (marym). Amazing.
Antidote du jour (via):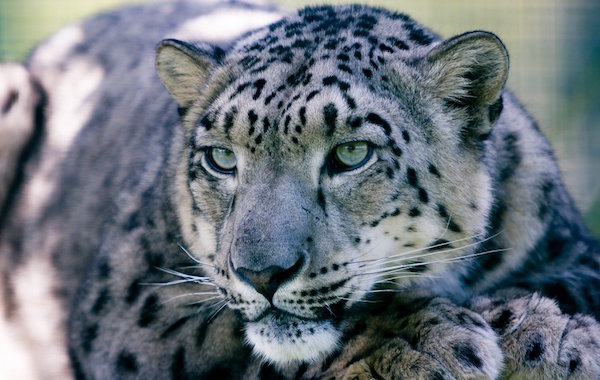 Bonus antidote:
Midday on the @NYCTSubway. Guy walks onto a train with this. pic.twitter.com/Ca67la8Dvv

— Matthew Chayes (@chayesmatthew) July 27, 2017
See yesterday's Links and Antidote du Jour here.