Merry Christmas! And for those of you who don't do the Christmas routine, happy winter solstice holiday!
Eric Garner's daughter in critical condition after suffering heart attack Daily News. If you are the praying sort, pray for her.
Ice sculptures nearly ready for viewing in New Hampshire Associated Press (guurst)
The lower your social class, the 'wiser' you are, suggests new study AAAS (Chuck L). Correlation is not causation. My observation is that how good people are at conflict avoidance/management is heavily influenced, if not largely determined, by modeling from their immediate family members. And this article has an unduly simplistic model of "class". One of the markers of old money is their manners, their relaxed stance in social gatherings, their attention to making sure other people feel comfortable. The implicit message is: "I am secure in my position and it's therefore easy for me to be gracious." And while the plural of anecdote is not data, arguably the greatest diplomat of all time, Talleyrand, came from an ancient and very aristocratic family and remained a powerful figure after the French Revolution.
Should plant-based meat replace beef completely? PBS. The problem IMHO is the proposed replacement is soy protein. I'd be much happier if it were any other sort of plant protein (I often have a plant protein power which provides the proper mix of amino acids and it does not use soy). Asian cultures do not use much soy in their diets and the way they prepare most of it (fermenting, sprouting) in ways that reduce their lectin and phytate concentration. Soy also contains a lot of goitrogens, which is not so hot given that a lot of women already have a hypothyroid condition.
'I want to help humans genetically modify themselves' Guardian. JTM: "Offered without comment."
What yogis know Stanford Medicine (David L)
Stressed New Yorkers Take to Kava, 'Nature's Xanax' New York Times
This Week in Fiction: Luke Mogelson New Yorker. Robert M: "These Heroic Happy Dead by Luke Mogelson's is a collection of loosely related short stories about veterans after they have come back from foreign wars. All of them vivid without being melodramatic."
Brexit
THE BIGGEST BREXIT BOON FOR GERMANY? MIGRATION. Center for European Reform. Missed this link from vlade earlier this month. His comment:

Basically saying "UK's loss, Germany's gain". Of course, the question will be how will Germany react to it, and also the fact that for skilled jobs, you need to have a reasonable command of the language, and fewer people have that for German than for English (although I believe that for a number of multinationals – or even not so multinationals, like Raifeissen bank – English is the official internal language).
Catalonia
Spain's king uses Christmas Eve speech to address Catalonia's new leaders Associated Press
New Cold War
Negotiating With the Soviets RealClearDefense. Resilc: "How did our non-NATO 'deal' on Ukraine work out for the Russians?"

Russia's top banker warns against new US sanctions Financial Times. Note the prominence of the defense of "oligarch Suleiman Kerimov, who is facing charges of tax evasion and money laundering in France." See John Helmer for a different take: SULEIMAN KERIMOV HAS FRENCH LEGIONNAIRES' DISEASE — RUSSIAN STATE BANKER, OLIGARCH AND OTHER WORTHIES BEG FRENCH PRESIDENT FOR RELEASE TO RUSSIA
Syraqistan
Trump Says US 'Foolishly Spent $7 Trillion in the Middle East' Antiwar

The New York Times tries to make the Ahed Tamimi story go away Mondoweiss (Chuck L)
Big Brother is Watching You Watch
What Happened To Julian Assange's Twitter Account? Social Media Confused International Business Times
Trump Transition
Tax "Reform"
This Guy Sent The Person Behind Trump's Tax Plan A Pile Of Horse Shit For Christmas BuzzFeed

Trump's tax law creates new challenges for IRS The Hill (resilc)

Bob Corker, Corrupt? What a Surprise Matt Taibbi (resilc)
Democrats Must Reject the Coming Bipartisanship Trap Washington Monthly (resilc)
Neoliberals Used to Refer to Themselves as New Democrats Matt Bruenig
DAPL
In Victory for Standing Rock Sioux Tribe, Court Finds That Approval of Dakota Access Pipeline Violated the Law. Daily Flash 24 (martha r)
Only in America
North Carolina GOP Official Resigns After He's Accused of Dragging Lobbyist Around His Office by Her Ponytail Alternet
Holidaze
Debunking Myths About Estrangement New York Times (David L)
Oil discoveries at lowest point since the 1940s RT (Kevin W)
The Bezzle
He Stole $100 Million From His Clients. Now He's Living in Luxury on the Côte d'Azur Bloomberg. An amazing story. Charles M: "A fine example of the "con" that lies in the "economics" of international finance, you will appreciate the reference to altruistic punishment at the end of the article."
Guillotine Watch
Who wants to buy the most expensive house in America? New York Times (Robert M)

Edward Jones-Imhotep: The Sentimental Machine Cosmological Magazine (guurst). On the logic of the guillotine.
Americans say they are worse off today than 50 years ago MarketWatch
What Would Bagehot Say? BBC (Carolyn F)
Class Warfare
Antidote du jour. From the Guardian series Santa paws: animals celebrating Christmas – in pictures, of zoo animals getting their Christmas goodies.
This one is from the the Hagenbeck Zoo in Hamburg, Germany. Part of the treat for the mama and baby tiger was that getting their gift took a bit of problem-solving: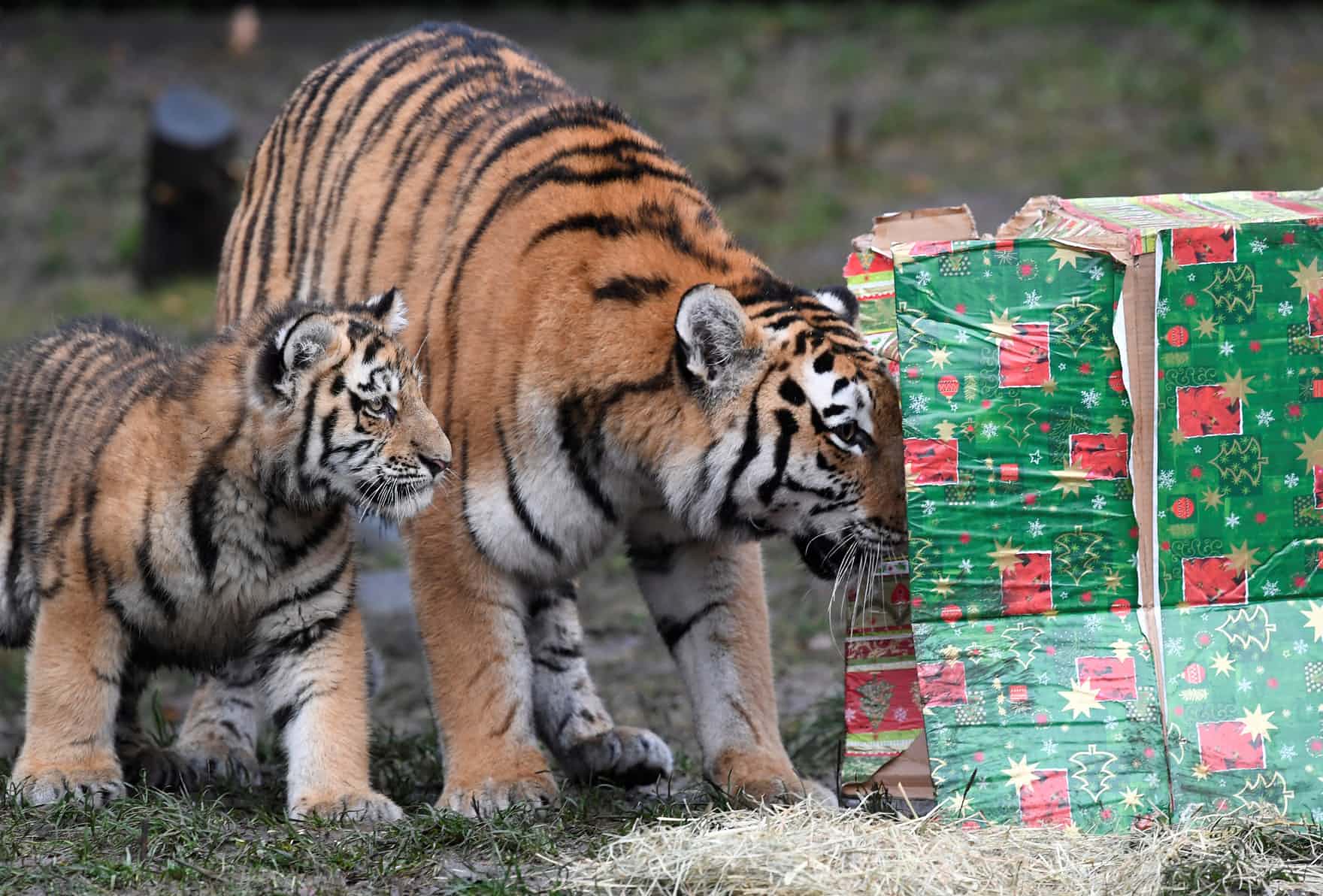 And this one, from Toronga Zoo, because Sydney: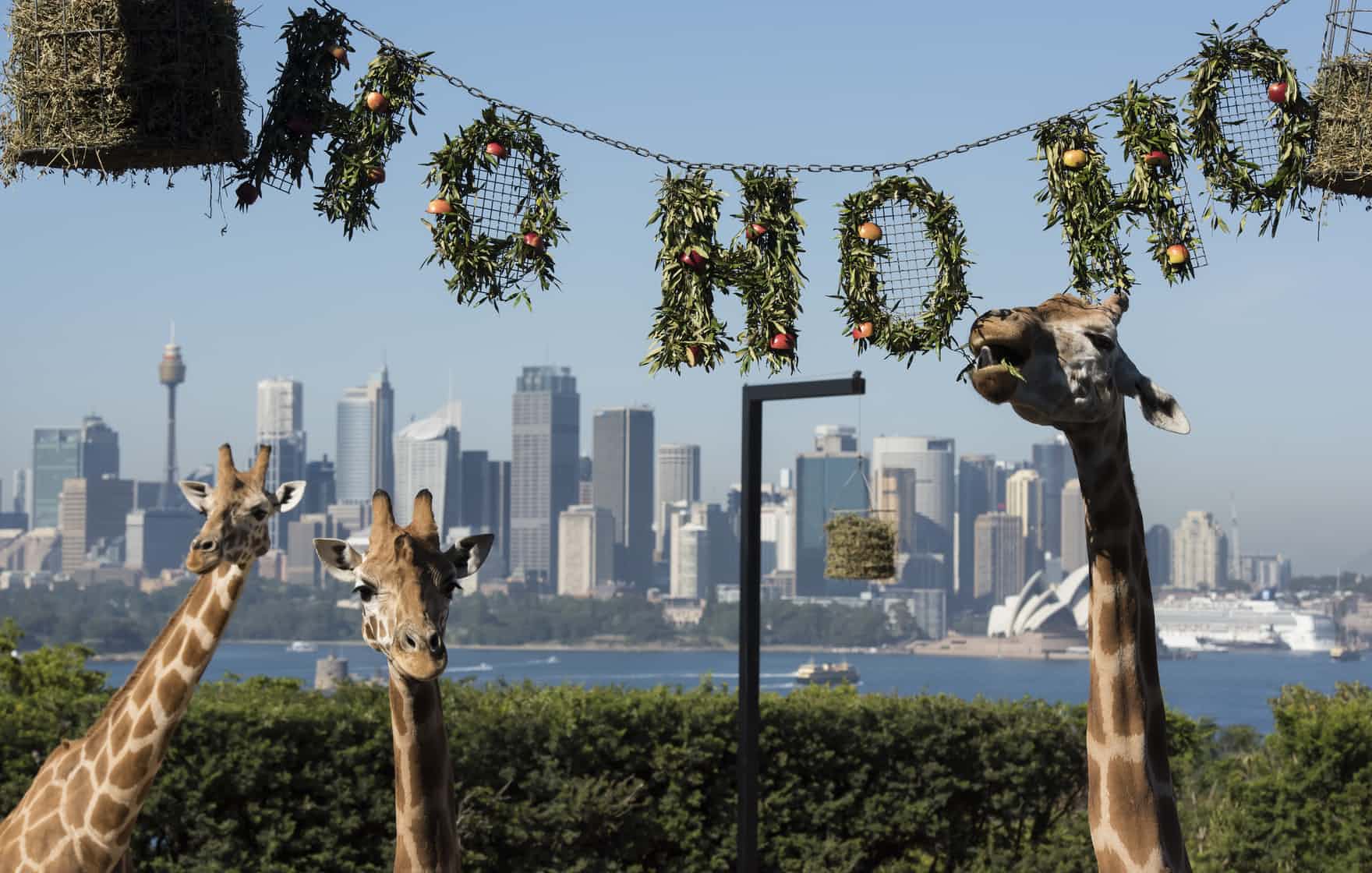 Grandmother Misao and her beloved cat Fukumaru, by photographer and granddaughter Miyoko Ihara #womensart #MerryChristmasEveryone pic.twitter.com/4eZDoNyy2I

— #WOMENSART (@womensart1) December 25, 2017
See yesterday's Links and Antidote du Jour here