W.V. Elk Herd Inspires Hopes of Economic Renewal, if not Ecological Redemption Daily Yonder
Oh snap: How a shrimp closes its claws fast enough to vaporize water Ars Technica
This 19th-Century Illustrator Found Beauty in the Slimiest of Sea Creatures Smithsonian
US retail's turbulent relationship with private equity FT
Yield junkies Reuters
The cost of bitcoin payments is skyrocketing because the network is totally overloaded Business Insider
Ukraine kidnappers release hostage after $1m bitcoin ransom paid Guardian (JT McPhee).
Does a lower "total cost of ownership" boost electric car sales? Ars Technica
Scientists Question Safety of Using Waste Water From Oil Fields on Food NBC
Birkenstock just won a major victory in its feud with Amazon Reuters
Amazon Alexa and Google Home fall short of real conversation FT
Cannabis-Industry Lawyer Raises Questions After His Bank Terminates Account The Recorder
South Florida's Real Estate Reckoning Could Be Closer Than You Think Bloomberg
Puerto Rico
Puerto Rico authorities say nearly half of electricity customers still lack power more than three months after hurricane AP. We posted recently on ripple effects from Puerto Rico's power problems.
Syraqistan
Brexit
Read Lord Adonis' letter to PM in full as Labour peer quits as Govt's infrastructure tsar Sky News
China?
Growing discord in Malaysia's paddy industry Straits Times
Tax "Reform"
New tax law spells big changes for companies' approach to executive compensation Francine McKenna, MarketWatch

This Tax Loophole For Wealthy Donors Just Got Bigger NPR. "If your income is high enough, you can actually make money by giving away money to support scholarships to private schools. The states affected by this provision are Alabama, Arizona, Georgia, Kansas, Montana, Oklahoma, Pennsylvania, Rhode Island, South Carolina and Virginia."
Losing Students, Private Schools Try to Change WSJ
800,000 Washington residents owe student-loan money — to the tune of $24B Seattle Times
Let's allow our kids to use some of their future Social Security earnings to pay off their student loans FOX. Man, they're really trying to clear the board, aren't they?
This breakout 'Star Wars' star used her salary to pay off her student loans CNBC. So that's what it takes. Becoming a movie star.
Trump Transition
Trump wants Postal Service to charge 'much more' for Amazon shipments Reuters (E. Mayer). E. Mayer: "Classic Trumpian good/bad logic – on the one hand, there is no need for USPS to 'break even' – governmental subsidization of postal service to all citizens makes both good economic sense and is one of those duties all governments should assume, of course with a view to doing so with reasonable efficiency and technological modernity. OTOH, if USPS is in fact giving Amazon a gigantic subsidy as the rock-bottom-pricing-deal stories about that special arrangement suggest, it's perfectly reasonable to revisit said deal."

Trump Tweets About the Bitter Cold and Global Warming, Confusing Weather and Climate Weather.com

In 2017, climate change vanished from a ridiculous number of government websites Grist

Where is Trump's Cabinet? It's anybody's guess. Politico. "A Politico review of the practices of 17 Cabinet heads found that at least eight routinely decline to release information on their planned schedules or travels."

Inspector general says mishandling of sexual harassment complaints at Justice Department is a 'systemic' problem WaPo
The woman who collects clothes of sex assault victims BBC. No, it's not what she was wearing.
The Forgotten Man The Baffler. Murray Rothbard.
Democrats in Disarray
Can The Democrats Win Back The Bernie Supporters Who Wanted Change And Then Voted For Trump? Down with Tyranny (MR).
Third Parties, Your Time Is Now Truthout
RoseAnn DeMoro Has Political Enemies Everywhere. But the Nurses Union Chief Might Save Our Health Care. Mother Jones (MR).
Editorial: Reversing the Illinois exodus Chicago Tribune
Class Warfare
The Most Expensive Mile of Subway Track on Earth NYT
Why the horror industry is becoming a profitable genre BBC
What Would You Pay to Keep Your Digital Footprint 100% Private? HBR
Call of Duty gaming community points to 'swatting' in deadly Wichita police shooting Wichita Eagle
Artificial intelligence is not a substitute for common sense The Slovenia Times (Re Silc).
Dave Barry's 2017 Year in Review: Did that really happen? Miami Herald
Antidote du jour (via):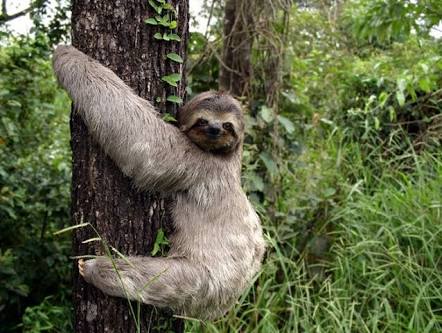 See yesterday's Links and Antidote du Jour here.