Dolphin Mirror Self-Recognition: the Science and the Ethics Whale Sanctuary Project
Global Economy to Edge Up to 3.1 percent in 2018 but Future Potential Growth a Concern The World Bank (full report). "However, this is largely seen as a short-term upswing. Over the longer term, slowing potential growth—a measure of how fast an economy can expand when labor and capital are fully employed—puts at risk gains in improving living standards and reducing poverty around the world."
One cold snap burns 11.5% of US natural gas supplies; 8 more weeks like that and our gas storage will be totally empty Focus on Fracking. To be fair, they call it a "snap" because it doesn't last for 8 weeks. But lots of interesting data.
New Study Showing Ozone Recovery Hailed as Model for Tackling Climate Crisis EcoWatch
Facebook Execs Sold $4bn in Stock Last Year Market Mogul
A new market for old and ugly fruit and vegetables takes shape The Economist. How about humorous ones?
Detroit Auto Show May Be Celebrating an Era About to End NYT
Self-driving cars raise fears over 'weaponisation' FT. Baidu COO Qi Lu: "You have an object that is capable of moving by itself. By definition, it is a weapon."
Brexit
Brexit is an electrifying moment for renewing the NHS Politico. "The greatest asset and the most special and extraordinary thing about the NHS is their willingness to go the extra mile for it. That's because it is a uniquely and quirkily British, national, not-for-profit service for all citizens based on need, rather than ability to pay." "Quirkily British." As opposed, ya know, to being a beacon of hope for suffering humanity.
Ministers face questions over Carillion contracts FT. "One person who attended the Cabinet Office meeting said the government was open to the idea of underwriting the group's debts, even as a temporary measure, to secure more funding from bankers." Of course they are.
The company that runs Britain is near to collapse. Watch and worry Guardian. More on Carillion.
Medical records of thousands of patients were handed to US firms connected to tobacco industry by British health officials, Telegraph probe reveals The Telegraph
Opportunities for Scotland in the 'New North' Cable
Italy's Five Star leader faces test of credibility as election looms FT
Syraqistan
The most valuable military real estate in the world Politico. Djibouti. From a new Politico series: "The Coming Wars," plural. Hoo boy.

Clausewitz Takes Down the Caliphate: The Center of Gravity in the Destruction of the State of the Islamic State Small Wars Journal. Interesting read. Big if true.

President Trump's 'Friends' in Saudi Arabia Andrew Bacevich, The American Conservative
How Hello Kitty manhole art is helping Japan's sewage industry clean up its act South China Morning Post
Trump Transition
Police State Watch
Inmate Chews Own Fingers Off After Private Prison Health Care Left Him in Unbearable Pain, Court Papers Say Newsweek (DK). DK: "Have had extreme and constant chronic pain before, so can relate to this."
Health Care
Don't make the poor work for health care The Week

The Individual Insurance Market In 2018: Business As Usual? Health Affairs
Imperial Collapse Watch
What it was Like Thinking a Ballistic Missile was Speeding Toward Us in Hawaii Washington's Blog

New Stanford/NYU study documents the civilian terror from Obama's drones Guardian. From 2012, still relevant.

False missile alarm tests journalism's response Poynter Institute
Realignment and Legitimacy
Let's wrench power back from the billionaires Bernie Sanders, Guardian

Nothing Would Be More Tragic Than to Turn Back Now William Barber, The Nation

America is spiritually bankrupt. We must fight back together Cornel West, Guardian

Poll: Nearly half of Americans think economy is doing well The Hill. They buried the lead: "Another 49 percent of respondents indicated they believe the U.S. is run for the benefit of a few elites. By comparison, 28 percent said they believe the country is run for the benefit of the people, while 22 percent said neither."

Everyone Is Getting Hilariously Rich and You're Not NYT. "The goal may be decentralization, but the money is extremely concentrated. Coinbase has more than 13 million accounts that own cryptocurrencies. Data suggests that about 94 percent of the Bitcoin wealth is held by men, and some estimate that 95 percent of the wealth is held by 4 percent of the owners." We might, then, consider reframing "scam" to "primitive accumulation" in the context of the neoliberal legitimacy crisis we are all enmeshed in.
Neoliberal Epidemics
Maternal mortality statistics Modern Medicine. "In the past 20 years while maternal mortality ratios (MMR) have fallen 48% in developed nations and 44% worldwide, the number of maternal deaths in the United States has actually doubled." America is already great. There is nothing we can't accomplish when we work together.
Deneuve apologises to sex attack victims after controversial letter France24. "… who might have felt offended…."
Ladies, let's be reasonable about #MeToo or nothing will ever be sexy again WaPo. Pelosi's dynastic heir…
Class Warfare
As Labor Pool Shrinks, Prison Time Is Less of a Hiring Hurdle NYT
Can Artificial Intelligence induce empathy? MIT Media Lab. They plan to create a training set with captchas.
Ross Macdonald: lexical diversity over the lifespan Language Log
'Milkshake Duck' Voted Macquarie Dictionary's Idol-Killing Word Of The Year Pedestrian
Antidote du jour (via):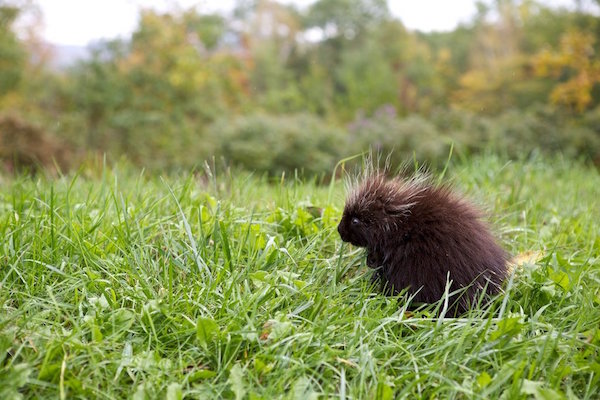 Via Richard Smith: "A baby porcupine is called a porcupette." News you can use!
Bonus antidote: Leveling up my cat game (via):
See yesterday's Links and Antidote du Jour here.