How JFK Saved MLK's Life And So Won The Presidency Greg Palast (Chuck L)
The 11 most anti-capitalist quotes from Martin Luther King Jr. Raw Story (UserFriendly). Notice how measured they are….
Wild Whale Rushes To Save Diver From Giant Shark The Dodo (Grant). Today's must read.
Accidental Discovery Could Save Bees From Their Greatest Threat Real Clear Science (David L)
Norwegians suffer from desperate shortage of parking, will come to America in droves TreeHugger (resilc)
How a Melting Arctic Changes Everything Bloomberg
Creative thought has a pattern of its own, brain activity scans reveal Guardian (David L)
This is crazy. https://t.co/CxBunZgWLs

— Tracy Alloway (@tracyalloway) January 15, 2018
Finnish firm detects new Intel security flaw PhysOrg (Chuck L)
AI Bot Beats Humans at Reading South China Morning Post
How Dirt Could Save Us From Antibiotic-Resistant Superbugs Wired (furzy)
Smartphones have made parenting harder than ever TreeHugger (resilc)
China?
China fake data lead to hidden economic rebound Financial Times

China is heading toward a debt crisis that will throw into question everything we think we know about it's economy Business Insider
US, Canada host world summit on N. Korea… but Russia & China will only be briefed on results RT (Kevin W). Silly as well as petty.
India's Job Guarantee scheme swells farm yields.
Study finds that program helps with asset creation.https://t.co/FYgAXa2c6I

— Pavlina R Tcherneva (@ptcherneva) January 15, 2018
Brexit
Commission debates extending Brexit transition Politico

EU toughens stance for Brexit transition talks Financial Times

Britain has provided additional help to France on border security – PM May's spokesman Reuters
OLEG DERIPASKA'S DUAL ALIBI — NAÏVE DUPE OF PAUL MANAFORT, FAITHFUL SERVANT OF VLADIMIR PUTIN (AND VICTOR YANUKOVICH) John Helmer
Imperial Collapse Watch
The most valuable military real estate in the world Politico (resilc)

Time for America to get over its WWII nostalgia The Week (Bob K)
Big Brother is Watching You Watch
Researchers in Japan are showing way to decode thoughts TechXplore (Chuck L)
Trump Transition
U.S. Warned Jared Kushner on Wendi Deng Murdoch Wall Street Journal

Report: Inexperienced 24-Year-Old Helps Lead Key White House Opioid Response Daily Beast (resilc)
Tax "Reform"
21 Million Taxpayers Will Stop Taking the Charitable Deduction Under The TCJA Tax Policy Center
Health Care
Individual Mandate Now Gone, G.O.P. Targets the One for Employers New York Times (resilc)
Democrats in Disarray
Warren-Sanders Democrats vs Oprah: "One billionaire president in a decade is going to be plenty for us" Boing Boing

Democrats and the End(s) of Politics Counterpunch (resilc)
GOP leaders face most difficult shutdown deadline yet The Hill
Centrist Dems Launch Smear Campaign Against Young Trans Woman, All to Keep an Old Straight White Man in Power Glenn Greenwald, Intercept (Bill B)
How a congressional harassment claim led to a secret $220,000 payment Washington Post
Fake News
Police State Watch
Can Government Officials Have You Arrested for Speaking to Them? Atlantic (resilc)
Airbus A380, Once the Future of Aviation, May Cease Production New York Times (Chuck L). Not well loved like the 747, but….
Commercial Real Estate Suffers First Down-Year since 2009 Wolf Street (EM)
Guillotine Watch
Lesotho Diamond Weighs More Than a Baseball New York Times (furzy)
Class Warfare
A shake-up at a key Pentagon agency is making employees fear they're being replaced by artificial intelligence Foreign Policy (David L)

Citigroup bows to activist and discloses gender pay data Financial Times. If you believe the "data," that the pay gap is only 1%, I have a bridge I'd like to sell you.

Former Obama administration officials are being named college presidents Inside Higher Ed. DCB:

Leocadia Zak was just announced as the incoming president of Agnes Scott College, my alma mater.

Given her CV, Zak must see students as developing countries to whom it makes sense to peddle $52K per annum tuition as "economic development."

Can anyone put us in touch with Nic Smith out of VA?

We need more POOR & WORKING CLASS white Americans like this walking hand in hand with us in this struggle.

If we give the right people a platform, then it will make it harder for the liberal & conservative elite to divide us. pic.twitter.com/OV5t640NUQ

— Black Socialists of America (@BlackSocialists) January 15, 2018

Robot 'dystopia already here': AI to sink us into 'unemployed despair' Daily Star (resilc)
Antidote du jour (Lawrence R):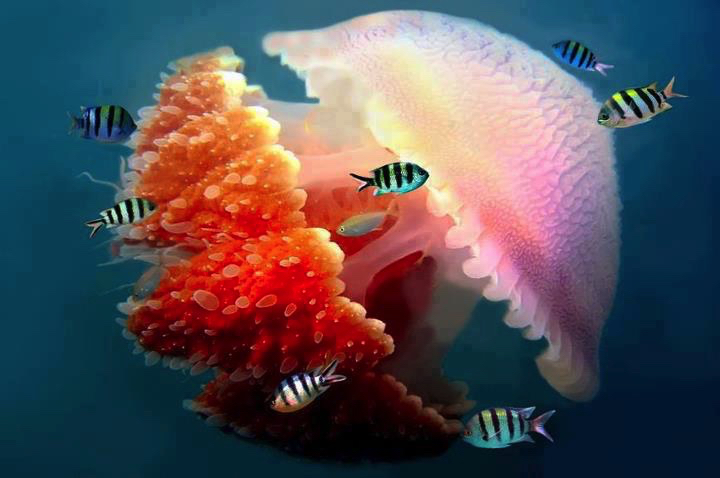 See yesterday's Links and Antidote du Jour here.