Year-End Arctic Chill Persists; Ice and Snow Loom from Florida to Maine Weather Underground
How Climate Change Deniers Rise to the Top in Google Searches NYT
Bitcoin rises after report says early Facebook investor Peter Thiel is buying massive amounts CNBC. Cheering on the shorts, here.
How high-frequency trading hit a speed bump FT
Economists Are Saying We Will Have A Happy — Really Happy — New Year NPR
North Korea
A New Enchilada 38 North. KJU's New Year's address.

North Korea Calls Hotline to South for the First Time in Two Years Bloomberg

South Korea Proposes Border Talks With North Korea After Kim's Overture NYT

Trump Says Pressure Works as North Korea Seeks Seoul Talks Bloomberg. As he would.

I don't know how to say "Never look a gift horse in the mouth" in Korean, so this thread:

Not feeling so great about the way the NK situation is going now, although on the surface level a dialogue is a welcome development. Trying to articulate in my head why…

— T.K. of AAK! (@AskAKorean) January 2, 2018

Kim Jong Un's Trap for South Korea The Atlantic
North Korea Designed A Nuke. So Did This Truck Driver NPR
Law aiding Monsanto is reason for Delhi's annual smoke season Sunday Guardian
When There Are No More Fish Eater. Cambodia's Tonle Sap.
Japan Inc: a corporate culture on trial after scandals FT
Syraqistan
Translations of headlines from major Iranian newspapers (Nikki Leger). Thread:

Unsurprisingly news of the #IranProtests dominated newspaper headlines this morning. Here are a few from across the political spectrum. I'll translate headlines in the thread below. pic.twitter.com/w3xWVrqBCN

— Nilo Tabrizy (@ntabrizy) December 31, 2017

Iran – Protests Decrease – Riots Increase – U.S. Prepares The Next Phase Moon of Alabama

Why did protests erupt in Iran? Al Jazeera

C.I.A. Names the 'Dark Prince' to Run Iran Operations, Signaling a Tougher Stance NYT. From June 2, 2017, possibly germane.

Selective coverage:

Anybody remember the US media giving even 1% of the coverage to South Korea's months-long "Candlelight Revolution" in 2016 to 2017 than it does to Iran's anti-government protests? The Korean demonstrations toppled a right-wing president and ended 10 years of conservative rule. pic.twitter.com/TERzORHsOk

— Tim Shorrock (@TimothyS) December 31, 2017

* * *

Tel Aviv protester raps PM as 'Traitor-Yahu' as 5th rally draws thousands Times of Israel. Selective coverage here, too.

Trump shifts gears on Afghanistan The Hill. An empire of graveyards…

As guns fall silent, Russia to shape Syria's political endgame Asia Times
Brexit
Britain exploring membership of the TPP to boost trade after Brexit Guardian

A close reading of David Davis' delusional Telegraph piece on Brexit New Statesman

Former Treasury Minister slams UK's "fantasy" approach to post-Brexit trade Die Welt
Russia to Keep Its Grip on Europe's Gas Market After Record 2017 Bloomberg
New Cold War
Red tape, radios and railway gauges: Nato's battle to deter Russia FT. But see here.
America's endless, invisible wars The Week
Gimme Shelter: Russiagate, Foreign Policy & the Coming Forever War – Part One Nina Illingworth
Will War Cancel Out Trump's Triumphs? Patrick Buchanan, The American Conservative. "The Korean War finished Truman. Vietnam finished LBJ. Reagan said putting Marines into Lebanon was his worst mistake. Iraq cost Bush II both houses of Congress and his party the presidency in 2008. Should Trump become a war president, he'll likely become a one-term president."
Trump Transition
* * *
Democrats in Disarray
We get letters: "Howdy, long time reader and fan here. The attached is a screenshot of an Instagram ad my spouse and I keep seeing. We live in Rohrabacher's district. Seems like the ex-Senator Boxer and the Dems think that a great way to beat him is with conspiratorial nonsense like this. We have yet to see a single ad targeting policy or promoting policy. Thought you all might enjoy this little piece of evidence of campaign stupidity from my neck of the woods" –SC

Lambert here: Note the first comment. The Democrat Establishment, unless checked, is going to run 2018 and 2020 campaigns that are even more stupid and brutal than we can possibly imagine.
Selective Exposure to Misinformation: Evidence from the consumption of fake news during the 2016 U.S. presidential campaign (PDF). Andrew Guess, Brendan Nyhan, Jason Reifler
Health Care
2018 Outlook on Politics and Policy: Insurers will come out ahead Modern Healthcare

The 'Frequent Flier' Program That Grounded a Hospital's Soaring Costs Politico (JH).

At Veterans Hospital in Oregon, a Push for Better Ratings Puts Patients at Risk, Doctors Say NYT (EM). Let's be reasonable. As they teach you in business school: You can't loot and wreck what you don't measure.
Big Brother Is Watching You
'Kernel memory leaking' Intel processor design flaw forces Linux, Windows redesign The Register (E. Mayer). E. Mayer: "Existing 'flaws', a.k.a. NSA-designed backdoors which have not yet known to have been discovered and exploited by third parties, will presumably remain operative. Carry on!" And for the extemely geeky: The mysterious case of the Linux Page Table Isolation patches python sweetness. "I would not be surprised if we start 2018 with the release of the mother of all hypervisor privilege escalation bugs."

Google Maps's Moat Justin O'Beirne (GP). "[T]he satellites seem to be outpacing the Street View vehicles." Well worth a read.

Ad targeters are pulling data from your browser's password manager The Verge
Class Warfare
Powerful Hollywood Women Unveil Anti-Harassment Action Plan NYT. It's good to see elites acquire some sense of noblesse oblige, but this won't be nearly enough.
The End of Night: Global Illumination Has Increased Worldwide Scientific American
Reading the White Shaman Mural Archaeology
The remarkable return of adult colouring books The Economist
New robots can see into their future Berkeley News (DL). Using "visual foresight." But will they be able to see the human hand reaching for the Off switch?
'PUBG' is quietly changing video games with its 3D replay technology Engadget (KW). This is very good. Old codgers like me need to understand gaming as a serious thing.
Antidote du jour (via):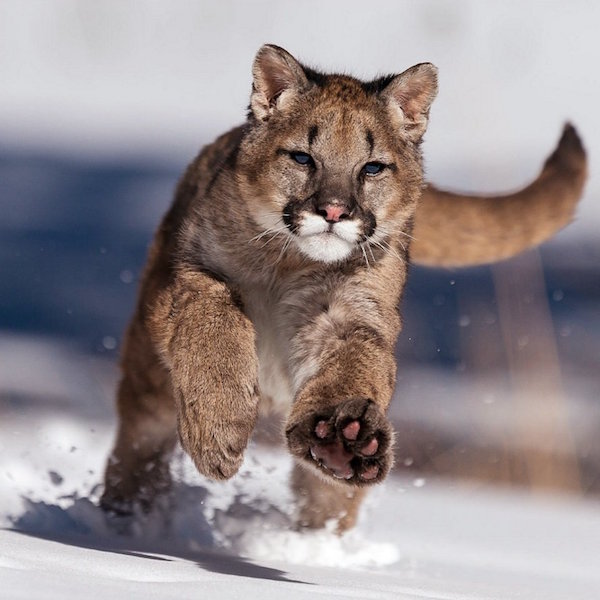 And here is a survey you might wish to take: Attitudes toward mountain lions in North America.
See yesterday's Links and Antidote du Jour here.