Dear patient readers,
The site went down at 5:00 AM. I managed not to notice that I hadn't didn't save all the links I had generated after it came back. Sorry!
Who Needs Humans? Australian Shepherd Takes Herself Sledding Sputnik (margarita). She even seems to know how to bank the sled to take the curve at the bottom.
Dog 'lay beside dead owner for weeks' in Hungary flat BBC
Dog snatched by swooping eagle dropped off four miles from home in Pennsylvania The Times
Cold snap pushes manatee to springs Citrus County Chronicle (resilc)
Skiers stuck in swinging chairlift at Austrian resort Daily Mail (EM)
How Tiny Ticks And Brainworms Are Bringing Down The Mighty Moose Vermont Public Radio (resilc)
A Former Facebook VP Says Social Media Is Destroying Society Science Alert (David L)
Maybe Sex Robots Will Make Men, Not Women, Obsolete Cathy O'Neil, Bloomberg
Is Your Child Lying to You? That's Good New York Times. This is not only on the first page, above the fold, but in the upper right corner. Lambert is as appalled as I am.
Intel Security Train Wreck
China?
First Djibouti … now Pakistan tipped to have Chinese naval base South China Morning Post
Investigation reveals how Park received and spent nearly $3 million in illegal payments from NIS The Hankyoreh (Bill B)
Brexit
Hammond refuses to rule out customs union with EU after Brexit Guardian
Sellers slash prices after family home market stalls The Times
Syraqistan
The U.S. Wanted to Discuss Iran. Russia Brought Up Black Lives Matter. New York Times (Kevin W). Important.

Saudis Get Extra Pay After Price Surge Sparked Public Complaints Bloomberg (resilc)

Despite failing, UN Jerusalem bid paints Israel, US as alone against the world Times of Isreal (JTM). From last month, still germane.
New Cold War
Undersea cables the Achilles' heel in lead-up to new cold war Asia Times
Imperial Collapse Watch
The Immoral Misuse of Psychology in Support of Empire Counterpunch
Trump Transistion
Marijuana Crackdown by Sessions Leaves GOP Fearing 2018 Backlash Bloomberg (resilc)
Roy Moore Accuser's House Burns Down; Arson Probe Opened Daily Beast (furzy). Ugh.
Senator proposes sovereignty as a way to economic development Lincoln Journal Star. Mike M:
As Yves and Lambert say, "Kill me now." Nebraska has managed to avoid becoming North Kansas – in large part because there's less than two million of us – but the dry rot of term limits in the Unicameral (our one house "non-partisan" state legislature) has given us dimbulbs like this one.

To quote the great philosopher Bill the Cat, "Ack! Thppt!"
Jacob Hacker Rises Again to Stop Single Payer Health Over Profit (martha r)
The Debt Beneath NorthmanTrader (martha r)
Fake News
James Risen, the New York Times and the Sliming of Wen Ho Lee Counterpunch
Black Injustice Tipping Point
A provocative last request for Erica Garner Washington Post (martha r). This omits a point made in a tweet that followed immediately: Garner's family and close allies were put off by white reporters who had ignored her when alive calling for quotes now that she was dead. I am sure they were talking to Matt Taibbi, for instance.

Funeral services for Erica Garner:
Monday January 8th, 2018
Viewing: 4pm
Funeral 5pm
First Corinthian Baptist Church
1912 Adam Clayton Powell Boulevard
NYC

You can send flowers to this address as well.

— Blackstar Flower (@BlackstarFlower) January 5, 2018
Costco Wants to Build the Largest Chicken Factory Farm in America—and Local Residents Are Fighting Back Alternet
"Where modern macroeconomics went wrong" – my contribution to the new OxREP 'Rebuilding Macroeconomic Theory' project, out today. Free issue from 5 Jan until 7 Feb: https://t.co/snJA38adCW

— Joseph E. Stiglitz (@JosephEStiglitz) January 5, 2018
December jobs report: late cycle mediocre growth reasserts itself Angry Bear
Negative interest rates Jim Hamilton
Class Warfare
Antidote du jour. Jim D sent this image from the story It's -100 Degrees on Mount Washington, N.H.: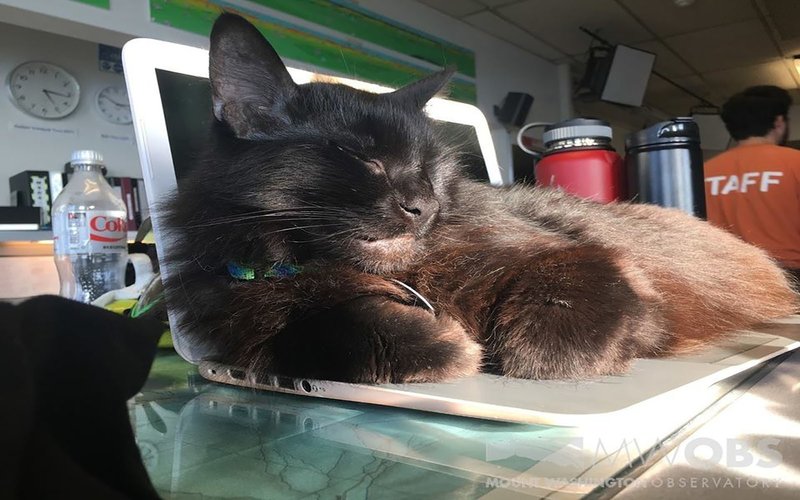 Richard Smith is on a roll:
An octopus named Otto caused an aquarium power outage by climbing to the edge of his tank and shooting a jet of water at a bright light that was annoying him. He's also been seen juggling hermit crabs, throwing rocks at the glass, and re-arranging his tank surroundings. pic.twitter.com/Bwo4xoaJ60

— Google Facts (@GoogleFacts) January 5, 2018
See yesterday's Links and Antidote du Jour here.