Yves here. Even though this post focuses on manufacturers in the UK, the underlying dynamic applies to altogether too many companies that subscribe to the Anglo-American version of capitalism. For instance, one of my brothers works for a coated paper mill that should have been a world class efficient producer for his career and longer. Instead, it has been traded repeatedly, in a portfolio that consists mainly of uncompetitive mills, with a revolving door of multi-milion dollar executives (when paper mill operators go for much less) while skrimping on maintenance, cutting supervisory staff, and reducing the workforce while putting the remaining workers on punishing schedules in the hopes of driving out the more senior union employees who can't handle the physical demands.
While this article focuses on the role of underinvestment, as in capital investment, management can underinvest in other ways too, such as cutting service levels or marketing budgets. Over the holidays, I visited the 35-employee factory of a Naked Capitalism reader who is a specialist in a particular niche manufacturing technology and whose customers are mainly in the auto business. Many of her customers and contacts are small to medium sized private companies. She and they regularly get calls from private equity firms, which she rejects with prejudice. She described in detail how they would come in and wreck the business in less than two years by firing senior employees who were critical to the business because the new owners deemed them to be paid too much, and the MBA or other generalists they would install in their place had no clue as to what it took to serve customers well or run an efficient operation.
In keeping with the sort of profit-squeezing that has become common, she had some customers ask her for a 5% rebate off her contract price after she had completed the order. There was no legal basis for doing that, and even more perversely, at least one of these requests came from a customer with a cost plus agreement. It took some doing for her to get through their heads that no one would give that concession on a successfully completed job, and the only way they would get that in the normal course of events would be if they had indicated that desire up front, so the vendors would build extra margin into their contracts.
By Sara Mahmoud, the Senior Economist at New Economics Foundation. Originally published at openDemocracy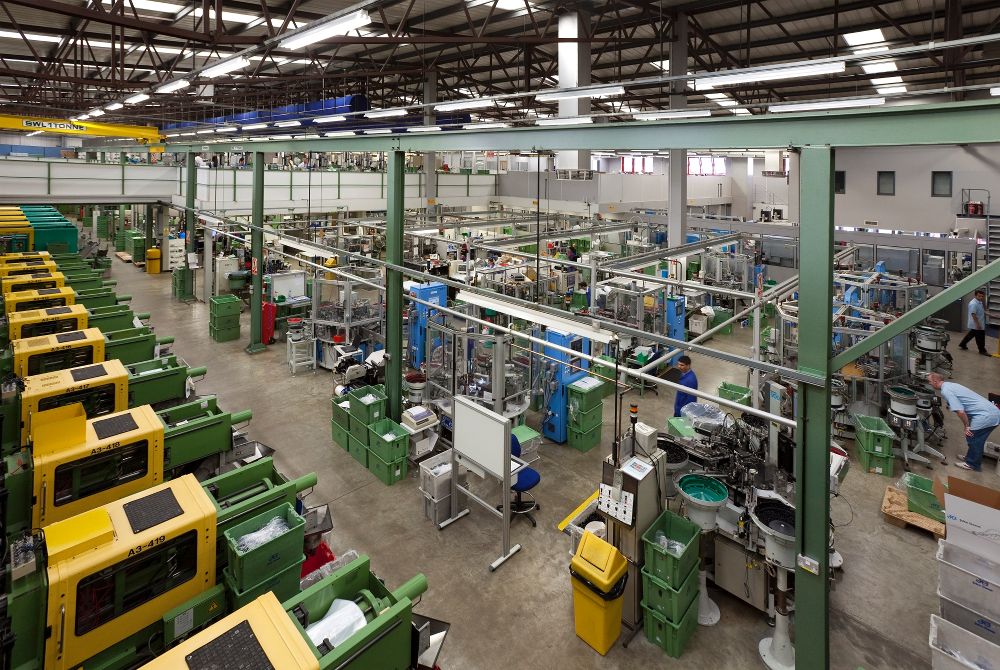 There are more than 660,000 fewer people working in manufacturing in England than there were in 2005. But these plants are profitable – and their closure should be avoidable.
The closure of the Britvic factory in Norwich is a huge blow for the 249 Britvic and 113 Unilever workers who share the site. Sadly, this comes as no surprise – across England there are over 660,000 fewer people working in manufacturing than in 2005, with some regions like the West Midlands being hit harder than others. Talking to workers in factories in areas such as East Anglia reveals not only the lack of public and private investment driving these closures, but the impact on those losing skilled and well-paid jobs across the country.
Like many towns, Norwich has a history of manufacturing that is now largely constrained to food and drink. Unlike the food plants run by the likes of scandal-hit 2 Sisters, drinks factories like Britvic are home to some of the more productive, higher paid manufacturing jobs in the area. So why is a site which the company admits is profitable being closed?
Britvic claim it's because of transport costs – and that does chime with what people in the area had to say to us. As a local pointed out: "the closest bit of motorway is in Holland". For Britvic, it is more expensive to transport Fruit Shoots out of Norwich, so locating to cities on the M1 corridor offers a chance to boost profits.
But remember: this plant is currently profitable, and the decision to close it is not unavoidable. It is just the latest example of a corporate model too focused on maximising short-term profits over investing in a stable future, and a lack of government commitment to mitigate this damaging trend.
Most headlines about the modern workplace focus on the impacts of automation. But automation requires investment, which hasn't been forthcoming. As one worker told us: "If they can't be bothered to introduce canteen machinery… they are hardly going to introduce robots!" Rather than investment in productivity-boosting skills or machinery, we found a pursuit of profit via cost-minimisation and labour standards being driven down. Everyone we spoke to referred to the increased use of agency workers, many on zero hours contracts.
In a sector like food and drink, where demand for products is seasonal, companies often claim they need a more flexible workforce. But agency workers make careful trade-offs on whether extra hours will affect the benefits they need to top up erratic pay, ironically making them less flexible. And we heard how for some, food banks have been the only option when hours were scarce. In addition, temporary staff are often less experienced, putting enormous pressure on the rest of their colleagues on a factory line.
Crucially, it is impossible for workers to take collective action if a sizeable portion of the workforce can be sacked in a day. This makes advocating for important things like health and safety or productivity improvements almost impossible. As a result, manufacturing in places like Norfolk and Suffolk is in a grim state. The majority of workers we spoke to said that firms hire agency workers instead of permanent staff to avoid having to pay redundancy when the inevitable closures happen.
Options for Britvic workers in Norwich are limited. One worker "didn't know anyone who's come out [of a factory] and is better off… or on the same level". Their most likely destinations are low-skill, low-wage jobs in service industries on part-time or zero-hour contracts.
And that means losing a wealth of transferable skills. Food and drink workers explained how they could apply their experience to manufacturing turbines for the huge wind farm expansion planned in the region. But there isn't enough time or money to retrain. In the words of one worker: "I couldn't go back and go into college or anything like that and not earn any money… otherwise I would lose my house".
Where private companies are failing us, the government's industrial strategy could be turning these situations around. But their current approach focusses on the shiny bits of the economy – high-tech, high-growth industries like artificial intelligence and biotech. Granted, these sectors will play an important part in the future of many parts of the country. But if the rest of the local economy is ignored, it will mainly benefit those brought into the region, and do little for the people already living in places like Norwich.
Industrial strategy should start by making the most of existing assets in an area: whether that's coastlines for tourism and fishing, or, crucially, the local people who need investment and support. We found that those working on the front line are fizzing with ideas on how to move their area forward. They should be listened to, not abandoned.