By Lambert Strether of Corrente.
More tranches to come! –Lambert UPDATE 2:42PM First tranche. 3:09PM Second tranche. All done!
Politics
2020
"A company run by Keith Schiller, who was one of President Trump's closest associates when he abruptly left his job as director of Oval Office operations in September, has received $75,000 from the Republican National Committee under a contract to assess security at possible 2020 GOP convention sites, according to records and a party official" [WaPo].

UPDATE "Eric Holder Flirts With Presidential Bid, Hooks Up With Hollywood" [The American Conservative]. Based on what? Zero prosecutions of thieving banksters? ZOMG, Holder's going to get a TV series. And he's executive producer. Please kill me now.
2018
Pennsylvania: "The GOP Is Serious About Impeaching P.A. Judges for Reversing Their Gerrymander" [New York Magazine]. Republicans are feral. They don't yammer and whinge about norms; they get right to it.

UPDATE New York: "Former MSNBC news anchor Dylan Ratigan, who stepped away from TV in 2012 and started a hydroponic farming company, is running for Congress in upstate New York" [New York Magazine]. "Ratigan, who worked at Bloomberg News and hosted a show on CNBC before joining MSNBC, joins a crowded Democratic primary. There are already nine candidates in the race, but none with Ratigan's name recognition or connections. The 45-year-old old has reportedly signed on longtime Democratic strategist Joe Trippi to advise his campaign." If Ratigan wins the Democratic primary, he'll face an uphill battle against Stefanik, who ended 2018 with $1.12 million in the bank. Donald Trump won the rural 21st District 54–40 in 2106, a swing from Barack Obama's 52–46 win in 2012." Ooooh, this one of the districts Trump flipped! Should be interesting. I believe we have some readers in upstate New York…

UPDATE Virginia: "Democrat vying to challenge GOP Rep. Scott Taylor voted for him twice" [RIchmond Times-Dispatch]. "Elaine Luria is one of the Democrats vying for the chance to challenge U.S. Rep. Scott Taylor, R-2nd. She has the blessing of the party elite in Washington. One thing not on her résumé: She voted for Taylor in a Republican primary in 2016 and again in the November general election, when Taylor defeated Democrat Shaun Brown to win the seat." Well, naturally. How are you supposed to appeal to wealthy suburban Republicans if you don't vote for their candidates? Let's be reasonable, ehre.
New Cold War
Not a good look:

What the Russians did in the 2016 election cycle deserves unconditional condemnation. That includes all of their conduct – whether it was active support of any candidate or active opposition to any candidate.

— Bernie Sanders (@BernieSanders) February 21, 2018

Since neither the liberals nor the conservatives will give Sanders any credit for kowtowing to this narrative, why do it?

And then there's this:

The key issues now are:

1) How we prevent the unwitting manipulation of our electoral and political system by foreign governments.
2) Exposing who was actively consorting with the Russian government's attack on our democracy.

— Bernie Sanders (@BernieSanders) February 21, 2018

No, no, no, no, no. The key issues are 1) how we prevent the witting manipulation of our electoral and political system by billiionaires and 2) exposing who was and is actively colluding with their attack on our democracy. This is really not hard to see. I understand why "he has to say this" — partly because it's as essential to talk to Clinton voters as it is to talk to Trump voters, and partly because the Beltway has gone crazypants and I'm sure he hears this everywhere — but I think we have the right to ask Senator Sanders to recognize McCarthyism and warmongering when he sees it, and, at a minimum, to contextualize it.

UPDATE "Bernie blames Hillary for allowing Russian interference" [Politico]. This looks like gotcha journalism from Poltico, but from the quotes, there was a good deal to be got. "Sanders has faced questions since Friday about why he has not more strongly condemned the Russian actions that benefited his campaign. On Wednesday, liberal writer Joan Walsh of The Nation tweeted in response to Sanders' comments about Clinton: 'Seriously, this could be the end of Sanders 2020. Someone who cares about him ought to tell him how badly he stepped in it today.'" "Why will my opponent not condemn_____" is one of the oldest plays in the book (probably because it works). Walsh's concern trolling is pretty hoary, too.

"Did banks' KYC controls fail in Russian efforts to swing election?" [The American Banker]. "The alleged use of fraudulent financial accounts by Russian internet trolls, who authorities say were trying to tip the 2016 election, reveals yet another fault line in banks' efforts to truly 'know' their customers. The indictments announced Friday in the Russia special counsel's investigation illustrate how banks can be exploited by bad actors, but once again the key questions are: What did banks know, and how could they have stopped it?" Nice work by Bob from Legal, that "alleged."
2016 Post Mortem
"'A sub-par TED talk': Why Hillary Clinton's tour is a rip-off" [The Sidney Morning Herald]. "Hillary Clinton's book tour is now scheduled to make waves here in Australia in May, and for a whopping $195 you'll be able to have "an evening with Hillary Rodham Clinton" in balcony seating, and this, mind you, doesn't include a copy of her book. For that you'll have to fork over $495 for a VIP ticket that comes with access to a pre-show party…."
Gunz
"Is this nationwide network of students organized enough to take on the gun lobby?" [McClatchy]. It would be nice if rot didn't rapidly set in after Oprah's $500K. So far, the "kids" seem to be doing OK, at least on television. It's righteous and proper to see Marco Rubio p0wned by a high schooler.

Accepting this as true (and it is true that our famously free press misquotes Trump consistently)…

I never said "give teachers guns" like was stated on Fake News @CNN & @NBC. What I said was to look at the possibility of giving "concealed guns to gun adept teachers with military or special training experience – only the best. 20% of teachers, a lot, would now be able to

— Donald J. Trump (@realDonaldTrump) February 22, 2018

… it's still a dumb idea:

Ronald Reagan was surrounded by Secret Service agents when he was shot.

I guess they just needed a few armed math teachers.

— The Hoarse Whisperer (@HoarseWisperer) February 22, 2018

And by dumb, I mean "supremely dumb":

Teachers are supposed to bring guns to school? Fine. But you know within a year, they're going to make us buy our own ammo and clips. I get chewed out for smuggling a pack of printer paper and two ballpoint pens, and you think they're gonna cover armor piercing bullets? #MAGA

— Ronnie Cottonpants (@iamwilliedavis) February 22, 2018

"Florida survivors confront NRA spokeswoman in heated town hall meeting – as it happened" [Guardian]. "There were numerous tense exchanges about assault rifles, with the crowd at one point cheering for a ban on all semi-automatic rifles."
Realignment and Legitimacy
"Voters upset after discovering they were removed from voter rolls" [Green Bay Press-Gazette]. "Dozens of active Green Bay area voters went to cast their ballot in Tuesday's primary election only to find they had been removed from voter rolls. Wisconsin Elections Commission spokesman Reid Magney attributed many problems voters experienced on Tuesday to a multistate electronic tracking system the state started using in 2016 to update its statewide voter rolls. He said the system sent postcards in November to close to 400,000 voters the Electronic Registration Information Center, or ERIC, identified as people who moved and would need to either confirm their details or register with updated information." So, caging works!

UPDATE "Stelter: How to clean up the conspiracy theory 'pollution' that's making us all sick" [CNN]. "Criticism of policy positions is one thing. But lies and hoaxes are another thing altogether. These lies are like a form of pollution, poisoning our media environment and making us all sick. Case in point: The claims that student activist David Hogg is a "crisis actor," paid to pretend that he was a Parkland survivor so that he could lobby for gun control. He felt compelled to publicly deny this in an interview on CNN Tuesday night. He expressed sympathy for the alienated people who spread this stuff. 'I'm just so sorry that these people have lost their faith in America,' he said…. Many experts fear that so-called "fake news" is going to become more and more potent as audio and video manipulation tools get in the hands of hoaxsters. The result will be even more pollution — unless there are concerted efforts to clean up the environment." Pollution is a nice metaphor. But I'm not seeing a solution, here, and that's probably because the problem statement isn't clear.
Stats Watch
Leading Indicators, January 2018: "The index of leading economic indicators points to robust economic growth ahead, accelerating in January" [Econoday]. "Contributing most to the unexpectedly large gain in January were building permits, stock prices and once again ISM's new orders index, . Steady contributions continue to come from average initial claims, consumer expectations, the interest rate spread and the report's credit index." I think Econoday means to write "where, unusually, strength" as opposed to "where unusual strength." What they did write makes no sense. But: "Because of the significant backward revisions, I do not trust this index" [Econintersect].
Kansas City Fed Manufacturing Index, February 2018: "Manufacturing activity in the Kansas City Fed's district posted very solid growth in February" [Econoday]. "production component of the index rose 5 points to 21, as factory activity increased particularly for the production of metals, machinery, and plastics." And: "Kansas City Fed manufacturing has been one of the more stable districts and their index improved. Key internals remain strong" [Econintersect]. And: "So far all of the regional Fed surveys have been solid in February, and most have been above the January levels (most indexes suggest faster growth in February than in January)" [Econoday].
Jobless Claims, week of February 17, 2018: "Initial jobless claims continue to post very favorable readings that remain near historical lows" [Econoday].
UPDATE Commodities: "The push for raw materials in technology supply chains is turning into a race. Apple Inc. has reportedly been in talks to buy cobalt directly from miners to ensure it has enough of an ingredient central to components in its iPhones and other electronics. The talks… are the latest sign of the stresses that are developing in the tech world as a flood of smartphones and the new and growing production of electric vehicles triggers booming demand for cobalt—an essential ingredient in lithium-ion batteries" [Wall Street Journal].
UPDATE Retail: "The post-holiday hangover for Toys "R" Us is getting worse, and raising new questions for suppliers. The iconic toy retailer plans to close another 200 stores and lay off a significant portion of its corporate staff following a disappointing holiday sales season" [Wall Street Journal]. "The latest wave of closings would cut nearly in half the number of U.S. stores it had before its bankruptcy filing. The company had poor holiday sales during a high-stakes period when toy retailers traditionally rake in a big share of their business. Suppliers that have seen a major outlet deteriorate in the changed retail environment now will be weighing how much to feed into Toys "R" Us distribution channels while they consider whether to look for new pipelines to customers."
UPDATE Shipping: "The improving commodities picture is giving new life to the dry-bulk shipping business. Analysts at Alphabulk say ship orders in the sector are rising after the order book for bulk vessels reached its lowest level in 16 years by one measure at the end of 2017" [Wall Street Journal].
UPDATE Shipping: "Maersk CEO outlines plans to become integrator of the seas" [DC Velocity]. "The CEO of Danish container line giant A.P. Moller-Maersk laid out one of the most ambitious strategies in liner shipping history yesterday by vowing to transform Maersk into a global integrated carrier to match the likes of FedEx Corp., UPS Inc., and DHL Express over the next three to five years. Speaking at the company's "Capital Markets Day" event in Copenhagen, Søren Skou said the overarching mission is to deliver simplified, interconnected, end-to-end services with Maersk being the customer's only point of contact. As Skou envisioned, Maersk would expand or deepen penetration in areas like trade finance and facilitation, and warehousing and distribution. A soup-to-nuts strategy would enable Maersk to charge a decent premium for its services, and make it less reliant on volatile freight rates for its profits, Skou said."
UPDATE Shipping: "80% of ships sent for scrap last year ended up on the beaches of the Indian subcontinent" [Splash 247]. "According to new data released by the NGO Shipbreaking Platform, 835 large ocean-going commercial vessels were sold to scrap yards in 2017. 543 were – on the tidal beaches of Bangladesh, India and Pakistan: amounting to 80.3% of all tonnage dismantled globally." Horrible work. "According to new data released by the NGO Shipbreaking Platform, 835 large ocean-going commercial vessels were sold to scrap yards in 2017. 543 were broken down – by hand – on the tidal beaches of Bangladesh, India and Pakistan: amounting to 80.3% of all tonnage dismantled globally."
UPDATE Supply Chain: "The U.S. Department of Agriculture is advancing changes in oversight in pork production by allowing meatpackers to slaughter hogs faster and play a bigger role in policing food safety on their own. The moves are aimed at freeing up government inspectors while making plants more efficient" [Wall Street Journal]. "Policing food safety on their own." Let me know how that works out.
UPDATE Supply Chain: "H&M and Others Tied to Chinese Prison Labor, What About the U.S.?" [The Fashion Law]. "As [Peter Humphrey] told the Financial Times, "The prison was a business, doing manufacturing jobs for companies. Mornings, afternoons and often during the after-lunch nap, prisoners 'labored' in the common room. Our men made packaging parts. I recognized well-known brands, including [but not limited to] C&A and H&M. … While the Constitution – by way of the Thirteenth Amendment – forbids slavery and involuntary servitude in the U.S., that does not apply when the work is being fashioned as 'punishment for crime whereof the party shall have been duly convicted.'"
Five Horsemen: "Apple and Facebook, the pokiest performers of the Fab Five, have beaten the S&P 500 index by nearly 7 percentage points over the past ten months" [Hat Tip, Jim Haygood].
Today's Fear & Greed Index: 18 Extreme Fear (previous close: 17, Extreme Fear) [CNN]. One week ago: 11 (Extreme Fear). (0 is Extreme Fear; 100 is Extreme Greed. Last updated Feb 20 at 7:00pm. Now only lagged by two days. Not helping with the fear, dudes!
Health Care
UPDATE Neoliberal health writer endorses neoliberal health care "solution":
SOS from the eye doctor's office where I've been waiting for 45 mins. Why can hair salons keep to a sked and medical offices not? Bet Amazon-Chase-Berkshire can fix! https://t.co/IVzkWFMUVK

— Elisabeth Rosenthal (@RosenthalHealth) February 22, 2018
Amazon-Chase-Berkshire: "A company for carrying on an undertaking of great advantage, but nobody to know what it is…."
Here's what you do at the doctor's office if you're not a neoliberal:
I work in a medical office. Woman showed up at the desk who was supposed to be at another office, sees a stranger in distress who's debit card for copay declined, said "NOW I know why I'm here" Paid the copay, left. No idea who she was but she gave someone the gift of healthcare.

— Cat Herder (@echo262) February 21, 2018
UPDATE "Liberal think tank releases universal coverage plan" [The Hill]. Liberals working overtime to destroy #MedicareForAll; this plan, Amazon-Chase-Berkshire, and @USofCare are all currents in the same movement. This: "There is not yet an estimate of how much the plan would cost; CAP says it is working on one." Just imagine the fingerwagging and pearl-clutching if the left released a plan without the financing.
UPDATE "California Department of Insurance opens investigation into Aetna" [San Francisco Chronicle]. NC posted on this immediately, but I juxtapose with the above link to show the kind of company that Neera Tanden's CAP wants to keep in business.
UPDATE "Idaho is ignoring Obamacare rules. That could set off a catastrophic chain reaction." [Vox]. "What's worrisome about Idaho, legally speaking, is not that it won't enforce the Affordable Care Act. Under the Constitution, the federal government can't direct state officials to enforce federal law. That's why the ACA has a backup. When the states fail to "substantially enforce" the law, the Department of Health and Human Services is supposed to enforce it for them. The agency has already done so in four states that want no part of Obamacare: Missouri, Oklahoma, Texas, and Wyoming. Instead, what's worrisome is that Blue Cross of Idaho intends to disregard its own obligation to comply with federal law. The ACA prohibits all insurers in the United States from discriminating against the sick and imposing annual caps, and states have no power to undo those prohibitions. So Blue Cross knows full well that it will be breaking the law if it takes up Idaho's invitation. It just thinks it'll get away with it. Unfortunately, Blue Cross might be right."
UPDATE "Mexico achieves universal health coverage, enrolls 52.6 million people in less than a decade" [Harvard School of Public Health]. From 2012, still relevant. Mexico did it, so can we! Of course, the United States is a Third World country….
Zeitgeist Watch
One of the best corporate logos ever: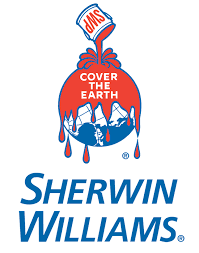 Yes, but with what? A question raised by an extraordinary find by Nippersmom: Sherwin-Williams Learning Center, with their ColorMix Forecast for 2018. The video, as a source for continuing education credits for designers, requires registeration, but the "course description" is available:
This course will take the participant on a visual journey with stimulating imagery, factual statistics and perceptive research that supports the 2018 forecast for color and design trends. We will explore the drivers influencing future color and design trends that include global, technological, historic, psychological and economic factors with specific information on the three dominant color stories: Sincerity, Connectivity and Unity.
Hoo boy. Nippersmom registered, and reports:
It purports to be about new/trending color palettes for 2018, and introduces their three collections: "Sincerity", "Connectivity", and "Unity". As may not be surprising from the collection names, the intro sounds like it was written by a political spin doctor. It only gets worse. "Sincerity" fails to see the irony in pushing mass-manufactured items purposely deigned with flaws to make them appear hand-crafted, or in promoting tech solutions to technology overload (as opposed to just going out into nature, turning off technology oneself, etc.). "Connectivity", under the auspices of a design color update, promotes robotic assistance and hails data-mining as a positive feature, as well as containing this gem: Having grown up with technology, Generation Z has the attitude that there is "no question that can't be unanswered." In "Unity", we are treated to a discussion "everyday nomads" in which it is explained that with easy, 40-minute flights to places like Berlin, Paris is no longer the gateway merely just to France, but all of Europe. After all, "anyone can adopt this multicultural approach", because anyone (who matters) can afford airfare to and around Europe.
I like "factual statistics" in the course description. Because who doesn't?
New of The Wired
UPDATE "How to Identify Whales in your Game" [Game Analytics]. "Monetization has been a hot topic in the games industry over the past years, ever since the rise of free to play games. How to optimize monetization, how to define correct pricing buckets or how to better convert players are just a few of the widely discussed questions concerning the topic. In this article, however, we'll be approaching monetization from a different angle. Rather than discussing how to achieve a high conversion rate, we will dig into the differences in behaviour between converted players and non-monetizers."
* * *
Readers, feel free to contact me at lambert [UNDERSCORE] strether [DOT] corrente [AT] yahoo [DOT] com, with (a) links, and even better (b) sources I should curate regularly, (c) how to send me a check if you are allergic to PayPal, and (d) to find out how to send me images of plants. Vegetables are fine! Fungi are deemed to be honorary plants! If you want your handle to appear as a credit, please place it at the start of your mail in parentheses: (thus). Otherwise, I will anonymize by using your initials. See the previous Water Cooler (with plant) here. Today's plant (CC):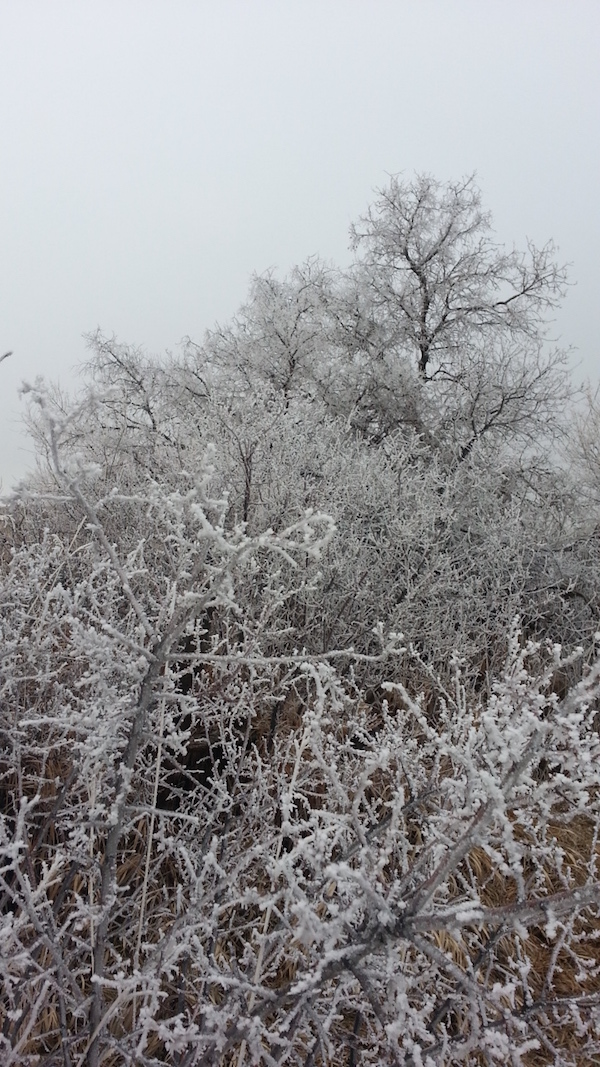 CC: "Freezing fog came in early this morning followed by a light freezing drizzle which coated everything in a crystalline white by early afternoon.
Thanks so much for the water cooler. Its absence makes the weekends long, and its return makes Mondays all the more bearable."
[lambert blushes modestly]. This photo makes even February bearable. Well, perhaps I exaggerate….
* * *
Readers: Water Cooler is a standalone entity not covered by the NC fundraiser. So do feel free to use the dropdown and click the hat to make a contribution today or any day. Here is why: Regular positive feedback both makes me feel good and lets me know I'm on the right track with coverage. When I get no donations for five or ten days I get worried. More tangibly, a constant trickle of small donations helps me with expenses, and I factor that trickle in when setting fundraising goals. So if you see something you especially appreciate, do feel free to click the hat!