Sperm whale makes a rare appearance off Vancouver Island Chek News (CL).
Wait—the Ozone Layer Is Still Declining? Scientific American
Climate Change Costs Insurance Companies Billions, And Price is Rising TRNN
A Chinese Casino Has Conquered a Piece of America Bloomberg (Richard Smith). Astounding story. Or once would have been, but now kinda "meh."
Worries over interest rates spread to junk bond funds FT
An Uber executive is now the newest shot-caller at Andreessen Horowitz Recode. "Head of Growth" at Uber. Hmm.
119,000 Passports and Photo IDs of FedEx Customers Found on Unsecured Amazon Server GizModo (CL).
Update: Influenza Activity — United States, October 1, 2017–February 3, 2018 CDC. Dense, but see "Discussion."
BACE1 deletion in the adult mouse reverses preformed amyloid deposition and improves cognitive functions Journal of Experimental Medicine. Shorter: Mouse study gives hope for Alzheimers in humans (UserFriendly).
Strip, Swap, Restructure Credit Slips. On Venezuela.
Brexit
France's telecom regulator thinks net neutrality should also apply to devices TechCrunch
North Korea
No 'bloody nose' plan for North Korea: U.S. official, senators Reuters

All Eyes on North Korea Foreign Policy
India
Critics of India's ID card project say they have been harassed, put under surveillance Reutes

Not allowed to cheat? So why should I turn up? Sydney Morning Herald (KW).
Trump Transition
New Cold War
U.S. Condemns Russia for Cyberattack, Showing Split in Stance on Putin NYT

White House Says Iraq Has WMD Russia Created Cyberattack Moon of Alabama. What I can't figure out is why we don't have our war already, whether in North Korea, the Middle East, or Ukraine, since our elites clearly want one so desperately (I don't mean pissant wars like Afghanistan; I mean a real war, with tanks 'n' stuff, and embedded "reporters").

German military: combat ready? FT

Why the public may never learn what Robert Mueller discovers Mic
Gunz
WaPo Op-Ed Columnist Megan McArdle Wants Kids to 'Gang Rush Shooters' Law and Crime. There is also, I kid you not, a DHS "Active Shooter Card." I'm trying to think of a work of a dystopian fiction that includes versimilitude like that card, and I can't come up with one. Oh, and this bit: "Contact your [1]building management or [2]human resources department for more information and [3]training on active shooter response in your workplace." I've helpfully numbered the opportunities for increased staffing and funding. Not that I'm bitter or cynical.

Can mental health policy solve the problem of mass shootings? The Incidental Economist
Democrats in Disarray
U.S. Democrats push $1 billion bill for election security Reuters (E. Mayer). E. Mayer: "Virtue-signalers gotta virtue-signal, and grifters gotta grift. And I love the fait-accompli narrative that pretends the Russian 2016 election hacking/influencing allegations are proven: 'The measure followed warnings on Tuesday from U.S. intelligence officials that midterm races in November are likely to see renewed meddling from Russia and possibly other foreign adversaries.'" And naturally no mention of hand-marked paper ballots, hand-counted in public. To be fair to all the stakeholders, you can't create a self-licking ice cream cone with a solution that actually works.
The Dreadful Return of Romney The American Conservative
Health Care
Blue Cross Of Idaho Takes The Plunge To Sell Non-ACA-Compliant Plans Health Affairs. "The first major difference is that Blue Cross would take health status into consideration before calculating a consumer's final premium." So, the first chance they get, the insurance companies re-introduce pre-existing conditions. I'm shocked.
Our Famously Free Press
The War for Social Media: The Center is Trying to Diminish Diversity and Control Speech Benjamin Studebaker (UserFriendly).

CIA Defends Selective Disclosure to Reporters Federation of American Scientists

Leaked Chat Transcripts: New York Times Employees Are Pissed About Bari Weiss HuffPo (PDF from managment). Interesting institutionally; the abolished Public Editor position seems to have functioned as a safety valve/internal referee more than we knew.
Guillotine Watch
Why Silicon Valley billionaires are prepping for the apocalypse in New Zealand Guardian

Where the most expensive homes sold in the Washington area in 2017 WaPo (Kokuanani).
Oxfam and the dark side of the aid industry FT
Class Warfare
For Olympic Glory, Athletes Need Talent and a Billionaire Backer Bloomberg

Mutualism: Reimagining the Role of Shareholders in Modern Corporate Governance Kara Stein, The Harvard Law School Forum on Corporate Governance and Financial Regulation
Major new iOS bug can crash iPhones and disable access to apps and iMessages The Verge (iOS) and Picking Apart the Crashing iOS String In Pursuit of Laziness. And a new attack vector: Uber (DK).
Forget Boston Dynamics' Robot Dogs: Purdue's Microbots Are the Real Nightmare Vice (DL).
Photography and the Philosophy of Time: On Gustave Le Gray's Great Wave, Sète NoSite (PM). Dense but interesting long-form piece on photography and financial speculation (!), with a close reading of Le Gray's print. "Exposure" common to both worlds, eh? Walter Benjamin would approve.
Antidote du jour (via):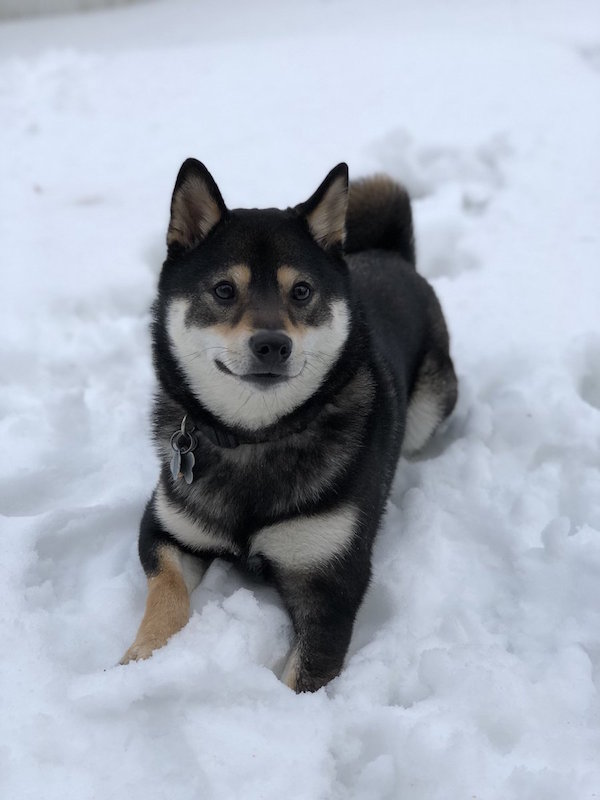 Since this is, one hears, the Year of the Dog, I'll try to level up my dog game.
See yesterday's Links and Antidote du Jour here.