Stripes of wildflowers across farm fields could cut pesticide spraying Guardian
Equity markets tumble as global sell-off deepens FT
Illinois Eyes Bond Market For Pension Salvation Value Walk
It's almost like Scottish big banks are losing their reputation for probity (Richard Smith):
Great scoop in Scottish Mail on Sunday — "RBS staff trained to forge signatures". Great work by @laneyk91 with a commentary by me pic.twitter.com/1dgQxsQFDx

— Ian Fraser (@Ian_Fraser) February 3, 2018
(Here is a text version of the story.)
China to stamp out cryptocurrency trading completely with ban on foreign platforms South China Morning Post
"CryptoKitties" is now coming to your phone—with new Chinese cats Quartz
South Korea says North stole cryptocurrency worth billions of won last year Reuters
Chat app Line announces plan for cryptocurrency services, loans and insurance Tech Crunch
The Cost of Crypto Is Turning Miners Towards Green Power Bloomberg
Why you cannot quit Amazon Prime — even if maybe you should WaPo (Kokuanani). WaPo?
Early Facebook and Google Employees Form Coalition to Fight What They Built NYT
Brexit
The Nuclear Safeguards Bill may not protect the UK's nuclear industry after Brexit Institute for Government

Secret plan to use Brexiteers Gove and Johnson in compromise to end Tory turmoil on trade talks The Times

Beneath the mask, Jacob Rees-Mogg is a dangerous and deceitful bully on secondment from the 18th century The Independent

No, minister:

Coming soon to BBC Four: "Corbyn" – a no-nonsense veteran detective who breaks the rules is paired with a rookie centrist partner who plays it strictly by the book pic.twitter.com/kwAKFZdPOP

— Matthew Champion (@matthewchampion) February 3, 2018
The Legatum Institute: the charity and its offshored sponsor Sigrún Davíðsdóttir's Icelog (Richard Smith).
Government crackdown on 'McMafia' organised crime sees Russian billionaires ask Kremlin to return home The Telegraph
China?
Trump's Nuke Plan Raising Alarms Among Military Brass The American Conservative (Re Silc).
North Korea
A nuclear first strike of North Korea is 'tempting', says legendary U.S. diplomat Henry Kissinger as Kim Jong-un warns Trump is pushing towards war Daily Mail (KW). Yves: "Shows the error in not having locked him up as a war criminal."

Democratic senators: Trump lacks 'legal authority' for preemptive, 'bloody nose' strike on North Korea WaPo
Too big to fail: worries surround South Korea's chip industry Christian Science Monitor (CM).
Syraqistan
Commentary: To make peace in the Middle East, focus first on water Reuters
Petroleum and Sea Power American Oil and Gas Historical Society
Sea cables in a thawing Arctic Lowy Interpreter
New Cold War
Democrats warn of constitutional crisis over memo FT. Leon Panetta, former CIA director: "I believe it creates a constitutional crisis when the president distrusts the justice department and the FBI." Madison would disagree: "Ambition must be made to counteract ambition." Trust doesn't enter into the proper functioning of an executive branch that's working as designed. Panetta is wrong on the merits.

Panetta on memo: 'FISA judges are no pushovers' The Hill. Hilarity ensues.

The FBI Is Not Your Friend Jacobin
Trump Transition
The U.S. government is set to borrow nearly $1 trillion this year, an 84 percent jump from last year WaPo (UserFriendly).

Fossil fuel developments on U.S. public lands emit more greenhouse gases than most countries Grist

Americans abroad hit by Trump's new repatriation tax rules FT
Our Famously Free Press
More than a muckraker: Robert Parry believed in the possibilities of our craft Salon

How and Why We Should All Be Like the Late Journalistic Giant Robert Parry The Intercept
Sports Desk
The Saga Of The Awning Deadspin. The city that loves you back.

Downward Spiral The Baffler (Henry Moon Pie).
Health Care
U.S. Pays Billions for 'Assisted Living,' but What Does It Get? NYT (Re Silc).
Amtrak train on wrong track in deadly crash; it says freight line controls signals ABC
Class Warfare
A decade after recession, a jump in U.S. states with wage gains Reuters

What Amazon Does to Poor Cities The Atlantic
Germs in airplane cabins are bad, but it's even worse at the airport terminal LA Times. Touch-screens at the kiosks. Who knew?
Terminal rivalry: can intra-airport competition work at Heathrow and elsewhere? The Independent (KW). It certainly works for the New York Port Authority. Oh, wait….
The Other Whisper Network Katie Roiphe, Harpers. The long-awaited article…
NASA's Long Dead 'IMAGE' Satellite is Alive! Riddles in the Sky
Antidote du jour (via):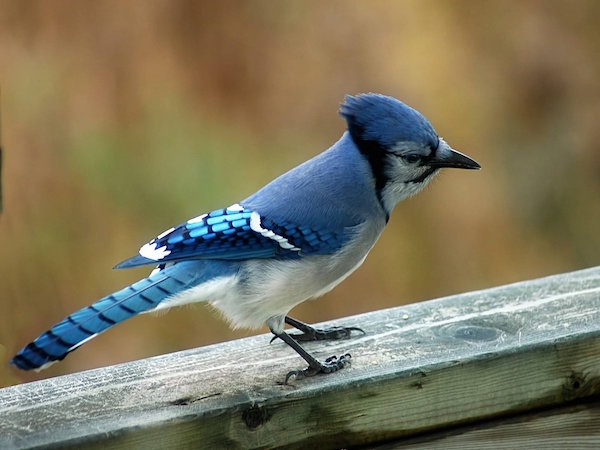 Bonus antidote:
Stunning drone footage captures a gray whale frolicking with dolphins off the coast of Oceanside, California. https://t.co/CAoZE7kJqZ pic.twitter.com/5VFgJjYavv

— ABC News (@ABC) February 5, 2018
See yesterday's Links and Antidote du Jour here.