These Australian Bees Have Upped Their Architecture Game and Build Spiral Hives Core77 (resilc)
Pothole confident it will survive latest council tax increase Daily Mash
Watch: Forget self-driving cars, these slippers at a Japanese hotel drive themselves to your feet Scroll. Jerri-Lynn: "Creepy! Yet another product the world doesn't need. Autonomous slippers?"
Holograms Might Become a Big Part of Your Life Sooner Than You Think Vice. For those of us who do not see in 3D, this is another useless innovation. And since it hasn't been a hit in the virtual reality world, this sounds overhyped.
Drone footage shows highway pile-up BBC :-(
The Last Drop of Water in Broken Hill Nautlius (witters)
What the hell is a climate model—and why does it matter? MIT Technology Review (David L)
How nuclear weapons research revealed new climate threats MIT Technology Review (David L)
Regulators Need to Look Hard at Bitcoin Bloomberg. Editorial.
Arizona Introduces Bill That Would Allow Residents To Pay Taxes In Bitcoin Investopedia. Paul R: "I think one of the tenets of MMT is that official currency's intrinsic worth comes from the ability to pay taxes with it, so this development is amusing."
Competition Commission of India Fines Google for 'Search Bias' The Wire (J-LS). More like this, please. But paltry compared to EU fines.
Huge levels of antibiotic use in US farming revealed Guardian. PlutoinumKun:
And related to Brexit, this is what the British will be eating soon thanks to Brexit. Food safety is a very big issue in the UK, as much with Tory voters as left wingers. Even the Express and Telegraph would not dare to sell this as anything but a terrible outcome of Brexit if the UK was forced to accept imports of meat with very high levels of antibiotics.
Researchers uncover the enzyme that may be stifling your efforts to lose weight New Atlas (David L)
Five major psychiatric diseases have overlapping patterns of genetic activity, new study shows Washington Post (Kevin W)
U.S. body brokers supply world with torsos, limbs and heads Reuters (EM)
This doctor's hilarious chart reveals the very simple way to tell if you've got the flu or just a cold The Sun (Kevin W)
China?
While Trump eyes Latin America with malign neglect, China sees opportunity Guardian. Resilc: "I have a friend with the Inter-American dev bank. Said China has projects and traders everywhere. big ones, small ones in back waters, in cities…"

China's latest move in the graveyard of empires Pepe Escobar, Asia Times
Aristotle vs. the Troika Jacobin. Witters: "Poignant".
Brexit. Wowsers, two big news stories in addition to the one I posted on….
Northern Ireland will stay in single market after Brexit, EU says Guardian. (Dr. Larry). This is huge if correct, and it probably is. How does this not blow up the coalition with the DUP? And if that happens, how are there not new elections? And if THAT happens, there is no way that the UK can get a Brexit deal done in time for it to be approved by the EU27. The near-paralysis and chaos in the Government will become total. Recall May did squat re Brexit when the Tories were stumping for her oh-so-clever snap election when it initially looked like a brilliant gambit. So how does this not produce the UK crashing out next March with no deal? What am I missing?

Japanese ambassador warns of Brexit 'high stakes' Financial Times. This bit of Brexit news would also have been post-worthy today, but here is the key bit. The last time I can recall Japanese officials being this blunt was during our financial crisis, when they warned that the most important thing to avoid what happened to them post-meltdown to clean up our banks. The UK is likely to be as predisposed to listen as we were.

"If there is no profitability of continuing operations in the UK — not Japanese only — no private company can continue operation," he [ambassador Tsuruoka] said. "So, it's as simple as that. This is all high stakes that I think all of us need to keep in mind."

David Davis accuses EU of acting in bad faith over Brexit transition plans Politico

The ambassador said Japanese companies had come to the UK on the basis that they would have access to European markets: "Therefore it is expected that they will have free access"

Theresa May kicks Brexit can down the road BBC. Kevin W: "That's not a road. That's a cul-de-sac!" Moi: The Tory ultras had yet again threatened a showdown with May and they back off again, showing they don't have the votes.
Poland Waves Goodbye to Russian Gas After 74 Years Bloomberg
Revealed: Trudeau government welcomed oil lobby help for US pipeline push Guardian (PlutoniumKun)
Syraqistan
Big Brother is Watching You Watch
The Future of Healthcare Could Be a Privacy Nightmare Vice. More proof that I need to leave the US. I pay for all of my medical out of pocket and submit for reimbursement because my privacy rights are better that way. The insurer has the right to have access to all records if they pay, like the test results, as opposed to the fact that I took a test.

Social networks are broken. This man wants to fix them. MIT Technology Review (David L)
Trump Transition
Trump's Paid Family Leave Plan Would Punish Those Who Choose To Have Kids Common Dreams. UserFriendly: "Wow, this country sucks."

Russiagate Narrative Undercut by Nunes Memo Consortium News
Bipartisan Budget Deal Sets Stage for Rising Deficits, CBO Shows Bloomberg (resilc)
Senate Approves Two-Year Budget Deal, Stopgap Spending Bill Wall Street Journal
House passes deal to end shutdown The Hill
Senate reaches budget deal with huge defense boost Defense News. Resilc: "Media hardly mentions the overseas war ops which is in addition to the normal DoD swill bucket."
Budget deal is brimming with special tax breaks The Hill
EXCLUSIVE: Adam Schiff sent his staff to try and collect 'classified materials for the FBI' after Russian pranksters told him Putin has NAKED blackmail pictures of Trump Daily Mail (JohnnyGL)
U.S. Looks To Sell 15% Of Strategic Petroleum Reserve OilPrice (resilc)
Court Asked to Sanction DAPL Lawyers Who Sued Environmental Movement Shadowproof (UserFriendly)
Kill Me Now
Eric Holder hints at a possible run for president in 2020 CNBC (resilc)

2020 Watch: Tom Steyer Has Hired 50 Political and Communications Operatives NTK Network (UserFriendly)
Mr. Market Has a Sad
Jim Rogers Says Next Bear Market Will Be Worst in His Life Bloomberg. Note Rogers is of the "all government debt is bad" school.

These Haven Assets Don't Reflect Panic in Markets Right Now Bloomberg
It's Time to Ban Stock Buybacks American Prospect
Could "Super Trucks" be hitting our roads soon? WVNS. Dan K: "So, trucks becoming more like trains, on public roads, add in self-driving vehicles, along with poor "cost-saving" management factors, and I am reminded of the Lac-Mégantic disaster."
Class Warfare
Fueled by Broken Social Contract, Study Finds Inequality and Despair Driving US Life Expectancy Down Common Dreams (UserFriendly). Look at how the US has lower life expectancy than most advanced economies.

Black Americans mostly left behind by progress since Dr. King's death The Conversation

PwC economists assess how and when workers will be affected by coming waves of automation PriceWaterhouseCoopers
Antidote du jour. From Crittermom:
The recent articles in NC regarding AI observing dairy cows reminded me of photos I'd taken of, IMHO, the 'cutest' of cows: Scottish Highland cattle (aka Highland cattle)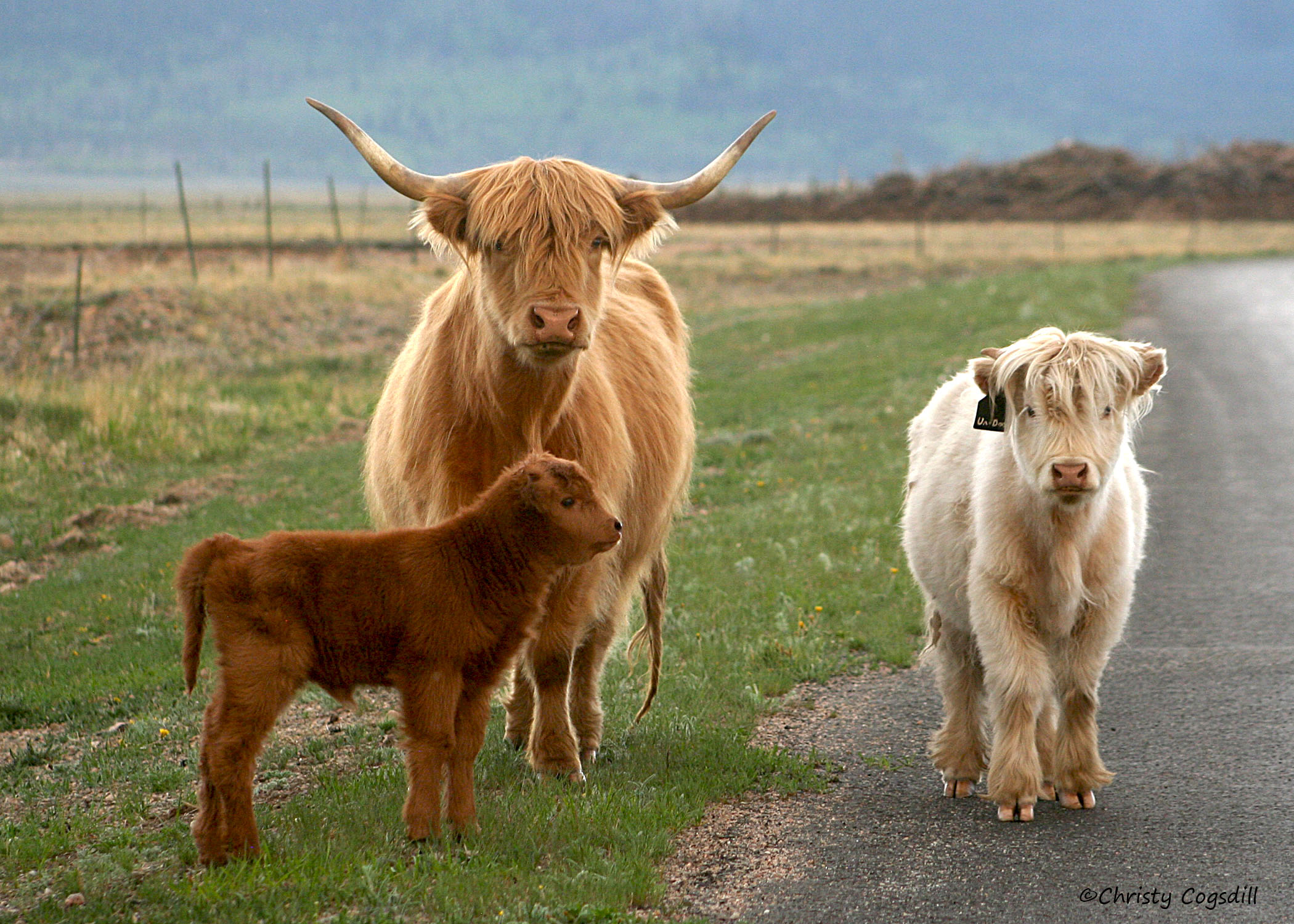 And a bonus from Dan K:
WATCH: A woman was shocked to discover her neighbor's Corgi was sneaking onto her property at night and… riding her pony? https://t.co/dQfpNAiRLG pic.twitter.com/Da9gnWsJvB

— Katy Andersen (@KatyAndNews) February 7, 2018
And a market-related anti-antidote…or a portent? Outis:
Someone in Italy had a real bronze bull statue (the same size as the bull statue in Manhattan) and it fell out of their apartment onto the street. h/t Enrico Verga, who wonders, perhaps a symbol of the Wall Street crash?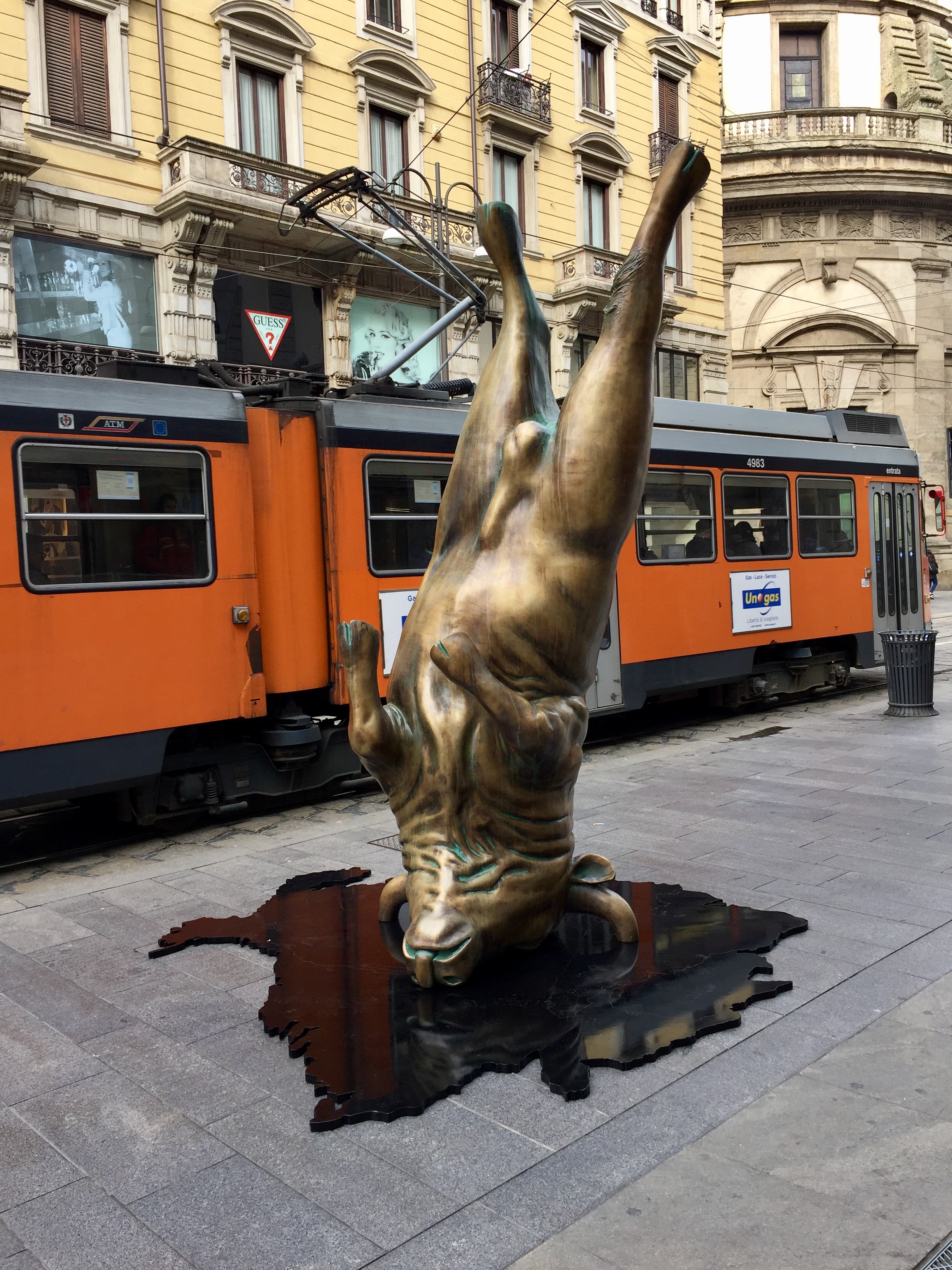 See yesterday's Links and Antidote du Jour here.