Uncovering the Secret Lives of Wolves Quetico Superior Foundation
Can technology save us from shark attacks? BBC (David L). You are more likely to die from a coconut falling on your head. Seriously. Even after allowing for debate over how far you could generalize from the original study and cutting the extrapolation by a full order of magnitude. But no one makes movies about falling coconuts.
Giant Family Tree of 13 Million People Just Created LiveScience (Kevin W)
Study suggests indigenous hunters mistakenly blamed for caribou population decline in northern Canada PhysOrg (Robert M)
This asteroid will pass closer than the moon on Friday EarthSky (Chuck L)
A case study in the possibilities and politics of solar in Greater Minnesota Energy News Network (Chuck L)
5G: Hat and Cattle Microwave Journal. Alex V:
Something different from the usual news sources on NC, but an interesting place to see neoliberal ideology…. 5G is the next mobile communications standard and a major source of hype in the industry at the moment.

This paragraph stood out to me as basically begging for American style oligopoly:

Asked why Europe is lagging in deploying 5G, when a goal of the European Commission (EC) was to be first, Suri responded that Europe has too many operators in each country (two to four), with the average revenue per user (ARPU) just one-third of that in the U.S. With fewer subscribers and lower ARPU, operators don't have the profitability to invest, particularly when they have unused 4G capacity. He said Europe needs reduced regulation, fewer operators and data plans that better monetize usage.
It's Time to Remember That Fast-Food Companies Are the Worst Grub Street (J-LS)
Diabetes is actually five separate diseases, research suggests BBC
China?
Ce*sored! China bans letter N (briefly) from internet as Xi Jinping extends grip on power Guardian (Chuck L)
'School in a box' alternative classrooms help kids in Tonga resume studies after Cyclone Gita ABC (JTM)
German voters think SPD unfit for government DW
Carles Puigdemont quits bid for Catalan presidency CNN
Brexit
Northern Ireland border could be beaded curtain, says government Daily Mash (David W)
New Cold War
Vladimir Putin unveils Russian ICBM he claims renders defenses 'useless' NBC (furzy) and Putin reveals new Russian missile that can 'reach any point in the world' CNBC

Putin's stunning revelations about new Russian weapons systems Vineyard of the Saker. Breathless, but that does not necessarily mean wrong. Recall how Russia has been keeping a lot of its new systems under wraps, and some of the equipment they deployed in the Middle East apparently put the US on the back foot. Our military is so full of pork that we've made it possible for small countries (Russia despite its land mass has the GDP of South Korea) to be very competitive in weapons systems development. I hope readers who are into this sort of thing will read this post and pipe up in comments.

Russia Shows Off New Weapons – Tells U.S. To "Come Down To Earth" Moon of Alabama (UserFriendly). Has links to the speech, which was simultaneously translated into English, and a transcript.

Russia throws 'name-that-weapon' contest after President Putin's menacing nuclear missile unveiling Daily News
Syraqistan
Israel and Poland Find It Difficult to Acknowledge the Facts of History Counterpunch (Chuck L)
Big Brother is Watching You Watch
`NSA-proof' Tor actually funded by US govt agency, works with BBG, FBI, DOJ – FOIA docs RT. Tom d: "A bit reminiscent of the Per Wahloo novel "Murder on the Thirty-First Floor": All the dissidents are lured into one work space–and killed."
Trump Transition
Report said to fault FBI's former No. 2 for approving improper media disclosure, misleading inspector general Washington Post (furzy)
Sanders feels FEC burn over illegal Australian donations RT. Kevin W: "No comment on the $88 million that the Australian government gave to the Clinton foundation."
Punishment, Favoritism, and a Bag of Gummy Penises: How the Democratic Party Resists Change PasteMagazine (UserFriendly)
Steve Bannon Is Obsessed with the Fall of the Patriarchy Vanity Fair (furzy)
Meet the young progressive Latina trying to oust one of the most powerful Democrats in the House Mic (UserFriendly)
Democratic Congressional Candidate Built Lucrative Career Spying on Left-Wing Activists Intercept (UserFriendly)
Gunz
Funny how the "radical" observation that the government has unlimited capacity to create the currency is found in every mainstream textbook and the article itself quotes Greenspan saying exactly this. Not exactly a radical MMT original. https://t.co/aVeY3q3kTu

— Stephanie Kelton (@StephanieKelton) February 28, 2018
YouTube Hiring for Some Positions Excluded White and Asian Males, Lawsuit Says Wall Street Journal
US Treasury bonds are among the best portfolio ideas right now South China Morning Post (furzy)
Harvard Blew $1 Billion in Bet on Tomatoes, Sugar, and Eucalyptus Bloomberg
Guillotine Watch
Ultra Wealthy Are Being Lured to Italy by Low Tax Rates Bloomberg
Class Warfare
Antidote du jour (Tracie H). Merlyn: "Now, about my biscuit rations…"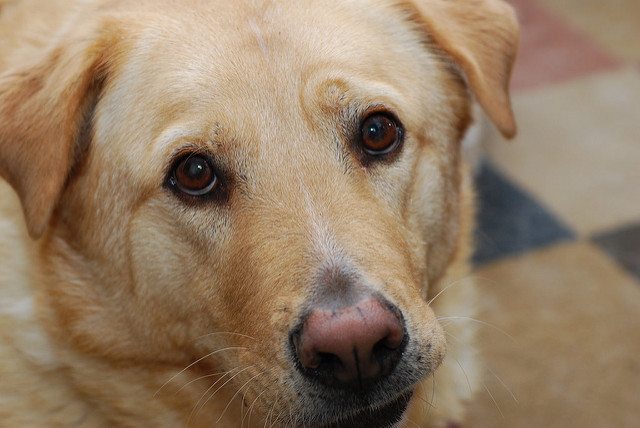 And a bonus video. More elephants!
See yesterday's Links and Antidote du Jour here.