'Very angry badger' forces parts of Scotland's historic Craignethan Castle to close Independent. Unfortunately, a Google search on "Why was the badger angry?" turns up nothing. Many reasons, I suppose…
Reality testing and the mnemonic induction of lucid dreams: Findings from the national Australian lucid dream induction study (PDF) Dreaming, Vol 27(3), Sep 2017, 206-231. More coverage: Science Has Found a Drug-Free Way to Unlock Lucid Dreaming Science Alert (DL). "The MILD technique" sounds like something I should try at home!
Evidence that Magnetic Navigation and Geomagnetic Imprinting Shape Spatial Genetic Variation in Sea Turtles Current Biology. "The canonical drivers of population genetic structure, or spatial genetic variation, are isolation by distance and isolation by environment…. Here, we present evidence for an additional, novel process that we call isolation by navigation, in which the navigational mechanism used by a long-distance migrant influences population structure independently of isolation by either distance or environment." Like cell phones?
Antarctica is turning into a snow globe because the Earth is warming Quartz
Activist lawyer burned himself to death to protest global warming New York Post. David Buckel. The only venue I can find that put what Buckel was protesting about in the headline? The New York Post [shaking my head].
This coal power plant is being reopened for blockchain mining CNet
IRS Says Fewer Than 100 People Have Reported Bitcoin Holdings So Far Investopedia (EM). Yves: "Wellie, the IRS could have a lot of fun if it wants to!"
JPMorgan record profit signals 'spring time' on Wall Street FT. "Spring time for Wall Street…" [hums].
Trump's Bank Regulators Credit Slips
78 Democrats Vote to Weaken a Key Wall Street Regulation Splinter News. Including Resistance hero Beto O'Rourke. Naturally.
US yield curve flattens as investors brace for rate rises FT
Brexit
A year to give UK-EU logistics the certainty it needs Lloyd's Loading List
Syraqistan
Obsessively curated worst-of-the-worst hot takes:

The Middle East Correpondent for the New York Times (thanks to the miracle of Google cache, the tweet having been deleted):

"Coolest photo." A classic example of "the war gap," as described here. This was a bad tweet, and Hubbard should have felt bad for making it.

Consultant and Democratic Strategist [caps in original], former Deputy National Press Secretary and Senior Spokesperson at Hillary for America:

I'd like to congratulate Susan Sarandon

— Jesse Ferguson (@JesseFFerguson) April 14, 2018

The aptronymic Anne-Marie Slaughter, former Director of Policy Planning in the Clinton State Department:

I believe that the US, UK, & France did the right thing by striking Syria over chemical weapons. It will not stop the war nor save the Syrian people from many other horrors. It is illegal under international law. But it at least draws a line somewhere & says enough.

— Anne-Marie Slaughter (@SlaughterAM) April 14, 2018

Virtue signaling über alles?

The House Minority Leader:

The latest chemical weapons attack against the Syrian people was a brutally inhuman war crime. Yet one night of airstrikes is no substitute for a coherent strategy.

— Nancy Pelosi (@NancyPelosi) April 14, 2018

Oh, a coherent strategy. Gotcha. Maybe ask Obama and his Secretary of State, author of the Libyan debacle? Presumably, if we had a strategy and just misplaced it, they know where to find it.

The President of the United States:

"Mission Accomplished" https://t.co/PfpRbLkQQs

— Ernie Tedeschi (@ernietedeschi) April 14, 2018

I can't figure out whether Trump is just ignorant of history (and of history's ironies), or owning Bush.

* * *

Trump Hits Assad Regime Over Suspected Chemical Attack Cipher Brief

F.U.K.U.S. Strikes Syria – Who Won? Moon of Alabama

Reality Show violence in the Age of Trump: Striking Syria Informed Comment

At destroyed Syria lab, workers say they produce antidotes to snake venom not toxic weapons Agence France Presse

Donald Trump Ordered Syria Strike Based on a Secret Legal Justification Even Congress Can't See The Intercept

The U.S. just bombed 3 sites in Syria. Here's what we know about why nations choose airstrikes. WaPo

The Syria Catastrophe n+1. From 2017, still germane.
Russia: Trace of Western-made nerve agent seen in UK samples AP. Documents said to be from an unnamed Swiss Lab working with OPCW.
Trump Transition
Michael Cohen and the End Stage of the Trump Presidency Adam Davidson, The New Yorker. Big if true.

The Real Investigation National Review. Actual analysis, as opposed to Davidson's froth. From the National Review, but it's a funny old world.

No, the FBI's Michael Cohen Raid Did Not Violate Attorney-Client Privilege The American Conservative. "Democrat John Edwards was prosecuted (later acquitted) for soliciting and spending nearly $1 million in his 2008 presidential campaign to conceal his affair with Rielle Hunter, so this is not a crime normally brushed under the rug."

Cohen Puffs As Judge Fumes Jonathan Turley
Democrats in Disarrray
If Democrats Listened to Their Voters, They'd Be Moving Left Vice

Hillary Clinton Will Headline A Major DNC Fundraiser Buzzfeed

Priorities USA training hundreds in digital campaigning Politico. One, two, many troll armies.
Big Brother Is Watching You Watch
Oath's new privacy policy allows it to scan your Yahoo and AOL mail for targeted advertising The Verge. I'm gotta change over…

'Dear Mark, this is why I hate you.' An open letter to Zuckerberg Wired
Health Care
Our Dental Insurance Sent us "Free" Internet-Connected Toothbrushes. And this is What Happened Next Wolf Street
Imperial Collapse Watch
The military's stunning fighter pilot shortage: One in four billets is empty Air Force Times

Two Decades of War Have Eroded the Morale of America's Troops The Atlantic

Afghanistan starts asking awkward questions about where small wars come from Duffel Blog. I'm thinking that, in the last days of the U.S.S.R., jokes were a more accurate indication of public opinion than surveys…
Why conspiracy theories are everywhere FT. Interestingly, the article doesn't explain.
Guillotine Watch
A Public Outcry Against a Wall Street Titan's Name on a High School NYT. Stephen A. Schwarzman. "For starters, the public school should be renamed in his honor. A portrait of him should be displayed prominently in the building. Spaces at the school should be named for his twin brothers [, Kim Il-Schwarzman and Kim Jong-Schwarzman]. He should have the right to review the project's contractors and to sign off on a new school logo."
Class Warfare
There's an AI Running for the Mayoral Role of Tama City, Tokyo Otaquest. "If you assumed that artificial intelligence itself couldn't run for mayor, you're absolutely not wrong; that just happens to be where things get truly interesting. The two-person team pushing ["candidate"] Michihito Matsuda consists of both Tetsuzo Matsumoto, the vice president of mobile provider Softbank ($74 billion revenue), and former Google Japan representative Norio Murakami." Rather like William Gibson's Idoru.
The Business of Influence: #RevolveAroundTheFTC The Fashion Law. Influencers, rather like Magda in Gibson's Pattern Recognition.
Antidote du jour (via):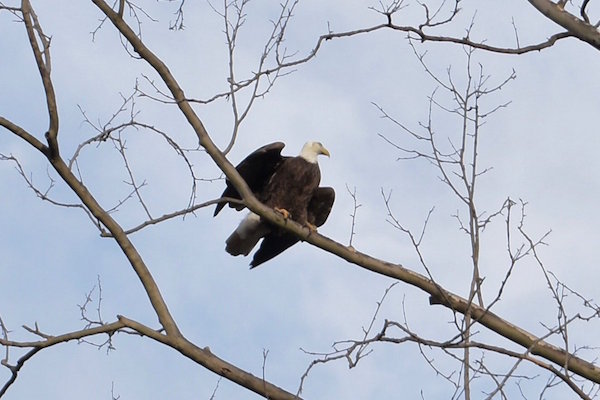 Bonus antidote (via):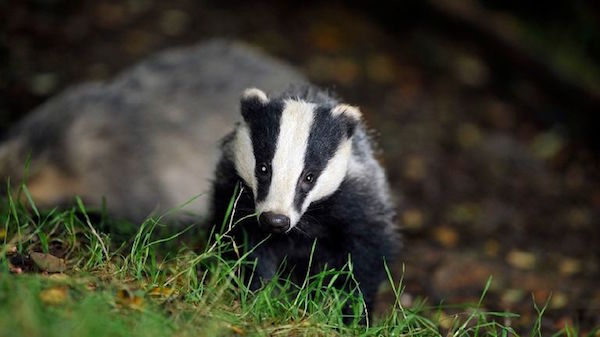 See yesterday's Links and Antidote du Jour here.