Our mini-fundraiser for Water Cooler is on! As of this hour, 158 donors — our goal is 275 –have already invested to support Water Cooler, which provides both economic and political coverage, to help us all keep our footing in today's torrent of propaganda and sheer bullsh*t. Independent funding is key to having an independent editorial point of view. Please join us and participate via Lambert's Water Cooler Tip Jar, which shows how to give via check, credit card, debit card, PayPal, or even the US mail. To give more, click on the arrow heads to the right of the amount. Thanks to all!
Otter Poop Helps Scientists Track Pollution at a Superfund Site Scientific American
High-Speed Pig Slaughter Will Be Disastrous for Everyone Involved Guardian (furzy). Ugh.
UK temperatures top 29C in hottest April day since 1949 BBC
Heatwave Kills One-Third of the Great Barrier Reef Alternet
There's still time for us to save the Great Barrier Reef Popsci (David L). Maybe…
Grassland plants show surprising appetite for carbon dioxide Nature (David L)
Tim Cook on merging macOS and iOS: "I don't think that's what users want" ars technica. So why have you been moving in that direction for years?!?!
FDA Wants Medical Devices to Have Mandatory Built-In Update Mechanisms Bleeping Computer
India
ATM Crisis Proves Demonetisation Couldn't Change India's Preference for Cash The Wire (J-LS)

Counterview: The existence of the East Kolkata Wetlands tells us a city can be imagined differently Scroll (J-LS)
Building a stable european deposit insurance scheme Bruegel
Women take fall in Nobel scandal for man's alleged misdeeds Minnesota Public Radio News (Chuck L)
Brexit
Brexit divorce bill will surpass £39bn, warns Whitehall watchdog Guardian (Kevin W). Not sure why this is news. That figure is in line with earlier estimates.

Brexit bill defeated by light breeze Daily Mash
From Politico's daily European e-mail:
A quick thought: Theresa May has given the most disastrous party conference speech of all time. Has she now delivered the most disastrous world summit? This was supposed to be the moment Britain showed its new global face in a post-Brexit world … Instead the prime minister has spent the week apologizing for having Commonwealth-born Brits barred from their own country and their own health service.
New Cold War
Hey, remember the massive outcry when Trump tried to introduce a travel ban for those from certain MENA countries? https://t.co/VxdrkoR14S

— Nina ☦️ Byzantina (@NinaByzantina) April 20, 2018
Syraqistan
In briefing to Congress, DNI, SecDef, and SecState provided zero real evidence. Referenced info circulating online. Which means either they chose not to provide proof to Congress or they don't have conclusive proof that Assad carried out gas attack. Either way, not good.

— Thomas Massie (@RepThomasMassie) April 19, 2018
Imperial Collapse Watch
War Profiteers Vs. The People of the United States – Opening Statement David DeGraw. A bit heavy on visuals for my taste, but complies important information.

The Neocons Are Selling Koolaid Again! Patrick Lang, Unz Review (Chuck L)
Big Brother is Watching You Watch
Palantir Knows Everything About You Bloomberg (Bill B)

Mark Zuckerberg Quietly Moves 1.5 Billion Users' Rights Out of Europe's Reach Vanity Fair (David L)

Facebook To Offer Users Opt-Outs That Comply With New European Privacy Rules NPR (David L)
Tariff Tantrum
German car producers could fall victim to US sanctions against Russian aluminum RT (Kevin W)

US considers emergency curbs on Chinese tech investment Financial Times (David L)
Trump Transition
'Sick Joke': House Agriculture Committee Advances Farm Bill Attacking Environment, Endangered Species EcoWatch (Glenn F)
Cynthia Nixon Isn't Just Running To Make A Point YouTube (pq)
Rick Scott Super PAC Donations Challenge Federal Anti-Corruption Rule David Sirota, Adam Perez, Capital & Main
Southwest Near Disaster
How Veteran Fighter Pilot Tammie Jo Shults Saved Crippled Southwest Flight 1380 Daily Beast (Wat)

Southwest Airlines mechanics union warned of too much outsourcing of maintenance work New York Daily News (allan)

Southwest Airlines protested airworthiness directive designed to prevent engine failures ars technica
'We Need to Change the Rules for When Police Can Shoot' FAIR (UserFriendly)
What If Tesla's Time Is Running Out? Bloomberg (Kevin W)
Deutsche Bank Inadvertently Made a $35 Billion Payment in a Single Transaction Bloomberg (Kevin W)
This Economist Wants to Change the Meaning of Money OZY (UserFriendly)
IMF Policy Analysis in its "World Economic Outlook" Not Helpful for Reducing Downside Risks to the Global Economy Center for Economic and Policy Research. I should have written this up, but I also knew Sensible People would take this on.
Guillotine Watch
Russian billionaire's superyacht given to former wife in divorce case Financial Times
Class Warfare
Survey Shows 27 Percent Pay Gap for Top Women Equity Partners American Lawyer

Arizona teachers to walk out in first-ever statewide strike The Hill

McKinsey's latest AI research predicts it could create trillions worth of value … someday Recode
NEA Tries to Boot Refugee Student From National Poetry Competition New York Magazine (Craig C). Watch the video of him speaking.
Antidote du jour (Tracie H):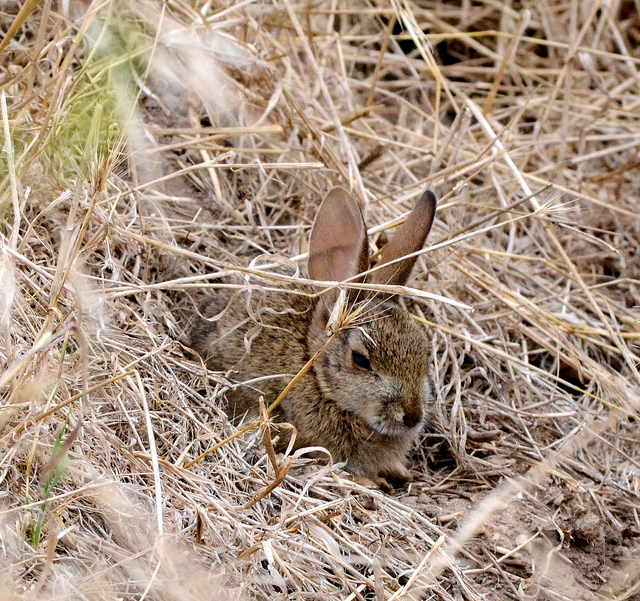 See yesterday's Links and Antidote du Jour here.