European Gaia spacecraft's first major data dump — the most detailed 3D chart yet of our Galaxy — will keep researchers busy for decades. Nature
Experiment shows Einstein's quantum 'spooky action' approaches the human scale The Conversation (UserFriendly).
Deutsche Bank retreats in investment bank overhaul FT
Bosch Says It's Made a Breakthrough That Can Save Diesel Engines Bloomberg
Drugs taken by millions for incontinence, depression and Parkinson's may increase risk of dementia, finds study Independent (original).
Mental Health On A Budget Slate Star Codex
Syraqistan
Snipers ordered to shoot children, Israeli general confirms Electronic Intifida. With transcript.
North Korea
China?
EU ambassadors band together against Silk Road Handelsblatt
Brexit
UK government paid consultants £680K for Brexit customs plan Politico

DUP threatens to bring down Theresa May's Government if it crosses Customs Union red line MSN

Wales isolates Nicola Sturgeon over EU powers after Brexit Guardian
Trump Transition
2016 Post Mortem
Hillary's aides called the Clinton Foundation 'Chelsea's nest egg', reveals new book whose author is being trolled on Twitter by former first daughter for writing 'fiction' Daily Mail. Chozick freezes her eggs to cover Clinton's campaign and write this book, and what thanks does she get? "Believe the woman"? Lol no. Trolling is the response she gets.

Why can't liberals accept the truth about Hillary's 2016 failure? The Week
Democrats in Disarray
Inside A Divisive Fight Over How A Top Progressive Think Tank Handled Sexual Harassment Buzzfeed. "CAP's handling of the allegations against [Benton] Strong came as a profound disappointment to the young progressive women who joined the organization, many of whom saw their jobs as an entrée to what they expected would be the Clinton White House." Life's little ironies…

Joy-Ann Reid's 'I Was Hacked' Story Doesn't Add Up New York Magazine. I'm shocked.
Facebook Fracas
Should Big Brother Be Public or Private? Sardonicky

How Fake Mark Zuckerbergs Scam Facebook Users Out of Their Cash NYT

Facebook blows through Wall Street's ad revenue expectations FT
Smart homes are a dystopian nightmare FT. There's that word, "smart."
The rise of the cyber-humanitarians New Internationalist
Experts Say AI Could Raise the Risks of Nuclear War Defense One
Imperial Collapse Watch
History notes: A scrap book of words and actions Monthly Review
Commitment & analysis Stumbling and Mumbling
Class Warfare
Anti-fracking documentary wins top prize at EarthxFilm GreenSourceDFW. "Unfractured follows biologist and mother Sandra Steingraber as she reinvents herself as an outspoken activist and throws herself into the fight against fracking in New York State." A successful fight. Let's not be afraid to use the word "win"!
Take the City Nature Challenge City Nature Challange (EA). "Nearly 70 cities will be competing to see who can make the most observations of nature, find the most species, and engage the most people in the worldwide 2018 City Nature Challenge." Runs April 27-30. Sound neat!
'Winds of Winter' not coming in 2018, 'Thrones' author Martin says Reuters
'We're doomed': Mayer Hillman on the climate reality no one else will dare mention Guardian. "So many aspects of life depend on fossil fuels, except for music and love and education and happiness. These things, which hardly use fossil fuels, are what we must focus on."
Antidote du jour (via):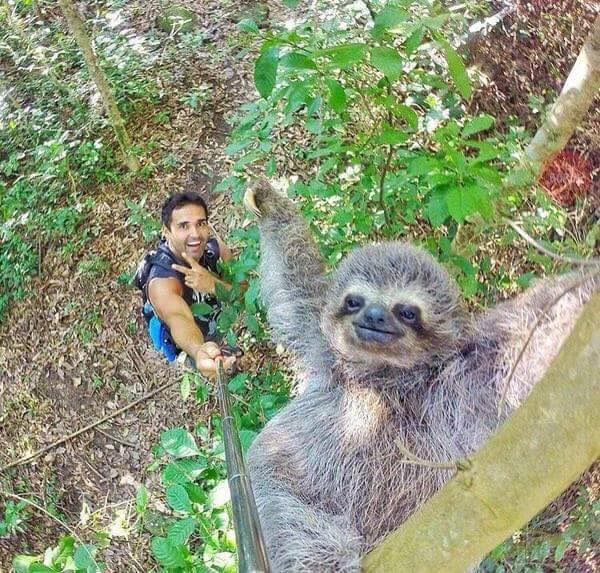 See yesterday's Links and Antidote du Jour here.