Rare owl given the gift of flight after a double wing transplant Telegraph (mgl)
Man resuscitated after heart stops for 18 hours The Times
Why Scientists Are Starting to Care About Cultures That Talk to Whales Smithsonian. Chuck L: "To those who'd tell us to put on our tinfoil hats when reading this, I'd say there's a lot we western humans don't know or have forgotten."
Plastic bag taxes really work Treehugger
Do You Trust This Computer? Vimeo.com JCC: "Supposedly available only until Sunday Evening, some of what is covered has been covered on Naked Capitalism. Absolutely worth watching if you have the time."
Hillary Clinton slammed by critics after saying her loss accelerated the #MeToo movement San Francisco Chronicle. Please go away.
Iceland elects 41-year-old environmentalist as prime minister Inhabitant.com (UserFriendly)
Our Famously Free Press
Journalism school deans warn Sinclair over media bias promos The Hill. UserFriendly: "​Oh, this should fix it. /s​"

Bill Maher defends Ingraham: Parkland student calling for a boycott is wrong The Hill. UserFriendly: "Why am I not surprised?​"
Brexit
Britain sees the Commonwealth as its trading empire. It is sadly deluded Guardian

Brexit: the exercise of power EUReferendum.com
Big Brother IS Watching You Watch
Muslims win case against NYPD illegal surveillance Al Jazeera
Amazon customers take to social media after mysterious account closures Ars Technica
Gunz
In Parkland, Shutting Down A Black Lives Matter Statement Days Before Shootingg WLRN (UserFriendly)

I'm not going to be a Gabby Giffords': Congressman pulls out loaded gun at constituent meeting WaPo (The Rev Kev)
Syraqistan
Journalistic predictions of Middle Eastern politics are – mostly – an exercise in futility. Independent. Robert Fisk

Timelines Of 'Gas Attacks' In Syria Follow A Similar Scheme Moon of Alabama

Survivors of the Syrian Wars London Review of Books. Patrick Cockburn.
Class Warfare
The worst job in South Korea? The president Asia Times
India
New Cold War
Staff at secretive defence centre Porton Down suffer low morale and lack confidence in leadership, survey reveals Independent. J T McPhee: "Everyone is piling on, looking to take a cut off the dead bull. Crappy writing even."

Recovering daughter of poisoned Russian spy may be given new identity and granted political asylum to live in Britain as it's claimed her secret boyfriend has 'links to Putin's secret service' Daily Mail (The Rev Kev)
Facebook Fracas
More than 100 Tennessee Dems run to challenge state's GOP supermajority The Hill. UserFriendly: "​Wow, they actually are trying.​"
A BERNIE-BRANDED MILLIONAIRE IS LEADING THE DEMOCRATIC RACE FOR GOVERNOR. HE ALMOST RAN AS A REPUBLICAN, CONSULTANTS SAY. Intercept
Republicans blast Democrat who filed in their congressional primary as 'political stunt'  Post and Courier (UserFriendly)
Trump Transition
'When you lose that power': How John Kelly faded as White House disciplinarian WaPo

Trump's enemy is not your friend: why we shouldn't defend Amazon Guardian (PD). Thomas Frank
High Wages Versus High Savings in a Globalized World Carnegie Endowment for International Peace (PD). Michael Pettis.
Antidote du jour (via):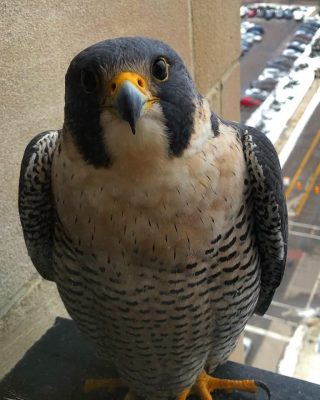 See yesterday's Links and Antidote du Jour here.