Happy May Day!
This ocean path will take you on the longest straight-line journey on Earth Science Magazine (Kevin W)
AI Researchers Revolt Against a New Paywalled Nature Journal Slashdot (Chuck L). About time.
Tourist killed after SatNav told driver to go wrong way near Cliffs of Moher, court hears The Journal. PlutoniumKun: "Just a little example of how even satnav systems can kill, its not just self driving cars."
Assisted suicide: 104-year-old Australian scientist David Goodall wants to die Washington Post (Dr. Kevin)
Daily emissions from personal care products comparable to car emissions: study PhysOrg (Robert M)
Electric Planes Could Soon Be A Reality OilPrice
North Korea
NYT Examines How History Impacts Korean Talks–but Its Own Memory Is Fuzzy FAIR (UserFriendly)

Col. Wilkerson on Korean Peace: 'We've Been Here Before," But it Fell Apart Real News Network. Not alone in making this observation….
Melbourne's water supply on verge of "disaster" as population balloons MacroBusiness
Vatican treasurer Cardinal Pell to face trial on historical abuse charges CNN
European income inequality begins to fall once again Bruegel
Luigi Di Maio Facebook. I gather on behalf of 5 Stars he calls for new elections.
Brexit
Brexit: Government defeat in Lords over terms of meaningful vote BBC. Am I reading this correctly and this could set up a Constitutional crisis? The MPs can't just tell the Government "stop Brexit". They'd presumably have to pass a separate bill authorizing/ordering the withdrawal of Article 50. And what if the PM and a chunk of her cabinet resigns? In other words, I read this as very badly thought out.
Can May's Brexit stance survive its latest Lords defeat? The Spectator
May's tactics recall Hitler, says peer as Brexit bill suffers ninth defeat The Times
Brexit's Irish stalemate Politico
New Cold War
Russia's Bonds Are Toxic Nuclear Waste Again, Hello Bondageddon Russia Insider (Kevin W). Key section, which also happens to apply to Brexit, which is why the "Oh this will be sorted somehow" crowd is in store for a rude awakening:

"Politics is more important than business now and this is a change that will last for years. The people that make politics think that politics is more important than finance," says Stefan Benedetti, portfolio manager at Pioneer Investment. "This is going to be the biggest change in our lifetime."

Here's why the US 'deep state' HATES Vladimir Putin The Duran. Peter J: "I know it's Duran, therefore Russian propaganda, but the second video is unbelievable."
Syraqistan
Another must-watch interview with @AbbyMartin on the ongoing massacre of peaceful Palestinians and the coordination between the US and Israel: https://t.co/oVNTZKdQJW

— Zach Carter (@zachjcarter) April 30, 2018
Imperial Collapse Watch
The Spy Who Came Home New Yorker (furzy). Important.
Big Brother is Watching You Watch
'Forget the Facebook leak': China is mining data directly from workers' brains on an industrial scale South China Morning Post. Lambert linked to this yesterday, but this is in the "Not to be missed" category. Wait till Jeff Bezos gets his hands on this…

WhatsApp CEO Jan Koum quits over privacy disagreements with Facebook Guardian (Kevin W)

From Richard Smith:

On reflection, I may have got a little carried away with my intro. https://t.co/xWTAr1yf2h pic.twitter.com/5j9laLaOUl

— Hugo Rifkind (@hugorifkind) May 1, 2018
Tariff Tantrum
China seen taking hard line with Trump administration on trade Australian Financial Review (Kevin W). I didn't see Mnuchin announcing out of the blue that he might visit China as a sign of strength, particularly after the Financial Times had reported more than once that the Chinese were effectively not talking to the US over the tariff threat.

Trump Postpones Steel Tariff Decision for EU, Other U.S. Allies Wall Street Journal. Why am I not surprised? Trump has more power keeping this in play that deciding either way.
Trump Transition
Impeachment looms large in White House midterm plans The Hill

Steve Mnuchin finally finds a respectful audience in Southern California Michael Hiltzik, Los Angeles Times. OMG, he defended stock buybacks.

"Yes, that is called having a country, with all due respect." Angry Bear
Democrats need to stop believing this myth about Trump's base (Opinion) CNN. UserFriendly: "Your daily stupid."
What Being "Politically Incorrect" Actually Looks Like Current Affairs (UserFriendly)
Robert Mercer and the Tax-Evading Hedge Fund Giving Millions to Republicans and Democrats TruthOut
Marco Rubio Accidentally Admits Republican Tax Cuts Only Worked for the Rich GritPost
T-Mobile/Sprint Merger: Higher Prices, Fewer Jobs, More Privacy Invasions Institute for Public Accuracy
Black Injustice Tipping Point
How lynching was used by whites to destroy competition from black business owners Los Angeles Times (Judy B)

Black employees in the service industry pay an emotional tax at work The Conversation
Injecting Drugs Can Ruin a Heart. How Many Second Chances Should a User Get? New York Times. Bob K: "Is this ethical???" See also: New York Times Feature Seriously Ponders Whether We Should Let People Addicted to Drugs Die Raw Story
The U.S. Just Borrowed $488 Billion, a Record High for the First Quarter Bloomberg (Kevin W)
Tesla Doesn't Burn Fuel, It Burns Cash Bloomberg. Ahem, contrary to the article's claims, Uber's losses say it's burning cash even faster.
Class Warfare
Calif. Supreme Court Transforms Test for Who Is an Employee Bloomberg Law (Paul R). Wowsers. On the whole, looks good for employees in that the burden of proof of meeting the tests is on the employer (!!!) and one of the three tests is worker autonomy. It also looks to me (and please experts opine) that this will also wreak havoc with another gimmick that employers use, that of using agencies to hire people as supposed temps who aren't temps (as in they work regular hours for months or more). However, how autonomous autonomous has to be isn't yet clear, and I am not sure what the court means with the "independently established role" part.

Why Small Businesses Matter for Workers Institute for Local Self-Reliance (UserFriendly). The point re establishments v. firms is big and a rare analytical fail by Bruenig. One of the most important studies of the effect of PE on employment used this survey…and still managed to cook the data (by treating addition of employees by merger, which results in no net hiring, as the same as job additions).

Human capital and the jobs guarantee FT Alphaville

If you doubted that the Fed's job is to keep (or throw) some people out of work, read this.

Someone should tell them they could use an "employment buffer stock" to stabilize prices and the business cycle.https://t.co/YVHZDGUaNl

— Pavlina R Tcherneva (@ptcherneva) May 1, 2018

Book Review: History Of The Fabian Society Slate Star Codex. Important. UserFriendly: "​Read past Tony Blair and it's actually interesting.​"
Antidote du jour. MGL: "'Golden-slippered' snowy egret @ Mission San Juan Capistrano":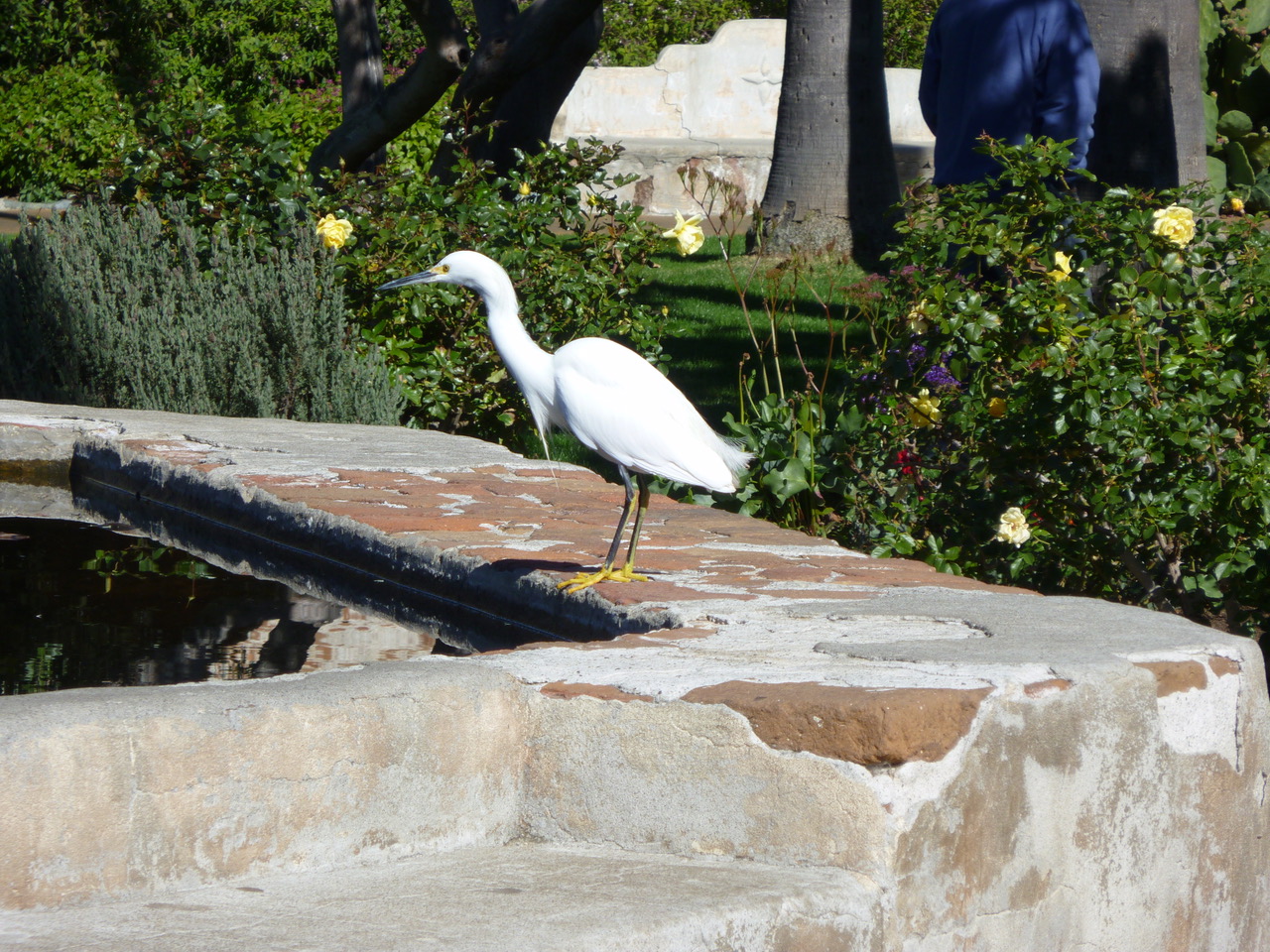 And a bonus of sorts from Kevin W. Of course, this was an Australian dolphin:
See yesterday's Links and Antidote du Jour here.