Bear smashes car window in Rockaway, eats two dozen assorted cupcakes inside NorthJersey.com.
Why I Think the Stock Market Cannot Crash in 2018 Wolf Street. Bold call. Yves: "It's only a one shot repatriation. But they may spread out the purchases. The market in 1987 was fueled by 'buybacks' of a different form: hostile takeovers. 3/4 of the stock price appreciation in 1987 was due to that. It still crashed. People in Japan also said the stock market would never crash, the capital flows were too large. Never say never. Tail risk is bigger than you think."
Why the financial crisis in Argentina matters WaPo
Russian bank head sees bailout costs rising FT
Top bunk for $30 a day: Life inside one of Airbnb's modern boardinghouses WaPo. A charming story, but let us remember AirBnB's real business: A platform for regulatory arbitrage by property owners who want to go into the hotel business without being regulated like a hotel.
Deadly Convenience: Keyless Cars and Their Carbon Monoxide Toll NYT
Syraqistan
Shiite cleric Sadr leads in Iraq's initial election results AP

The Iran nuke deal and the Peter Drucker rule Orange County Register
Brexit
Wilson accuses Coveney of having head 'stuck in sand' BBC. Wilson is a DUP MP, Coveney is the Irish Foreign Minister. Wilson: "The fact is that the border issues can all be dealt with by technology but Coveney and co have stuck their heads in the sand, refusing to even consider this solution" [waves hands]. It seems that elite collective delusion has reached cargo cult proportions.

Theresa May asks to "trust her" on delivering Brexit Open Europe
Italy's anti-establishment parties set to pick prime minister FT
History will judge ETA as a failed terrorist group, but there are lessons to be learned London School of Economics
China?
The Double Standard of America's China Trade Policy Dani Rodrik, Project Syndicate
North Korea
China, North Korea remain reluctant brothers in arms Asia Times

Peace talks ignite land buying frenzy along South Korea's fortified border Reuters
Putin's Language (R)Evolution Moscow Times. Interesting.
RIP the Trans-Atlantic Alliance, 1945-2018 Foreign Policy
The Fracturing of the Transatlantic Community The American Interest
New Cold War
Trump Transition
Education Department Unwinds Unit Investigating Fraud at For-Profits NYT

Donald Trump may be the best thing that ever happened to George W. Bush WaPo. In WaPo's Style section, therefore important (really). Not only is this a puff piece for the warmongering toads at the The Atlantic Council, it erases the role of liberal Democrats in rehabilitating Bush. Grim hilarity: "The [Atlantic Council] has considered giving Bush the award for the past few years, but the Iraq War was always the stumbling block." I can't think why. Hillary voted for it, after all.
Health Care
A near-universal health-care plan that wouldn't break the bank Editorial Board, WaPo. Another marketplace! With "skin in the game"! But different and better subsidies! Please kill me now.

'The Time for Single-Payer Is Now': Countering Corporate Lies, Doctors Run Ad Providing the Facts About Medicare for All Common Dreams

When Credit Scores Become Casualties Of Health Care Kaiser Health News
Net Neutrality
The FCC says net neutrality changes June 11. We'll see A Journal of Musical Things

Dems increasingly see 'electoral dynamite' in net neutrality fight The Hill. A party with no core principles casts about for an issue. Not that there's anything wrong with that.
Big Brother Is Watching You Watch
What Google is doing with your data Queensland Times. Yikes:

Australian Competition and Consumer Commission chairman Rod Sims said he was briefed recently by US experts who had intercepted, copied and decrypted messages sent back to Google from mobiles running on the company's Android operating system.

The experts, from computer and software corporation Oracle, claim Google is draining roughly one gigabyte of mobile data monthly from Android phone users' accounts as it snoops in the background, collecting information to help advertisers.

A gig of data currently costs about $3.60-$4.50 a month. Given more than 10 million Aussies have an Android phone, if Google had to pay for the data it is said to be siphoning it would face a bill of between $445 million and $580 million a year.

OK, Oracle wants to stick the shiv in. That doesn't mean they're wrong on the facts.

Newsagents to sell 'porn passes' to visit X-rated websites anonymously under new government plans Independent. "The 16-digit cards will allow browsers to avoid giving personal details online when asked to prove their age. Instead, they would show shopkeepers a passport or driving licence when buying the pass." What could go wrong?

How ProtonMail is pushing email privacy standards VentureBeat
Gunz
Police find large weapons cache in Waikiki raid prompted by disturbing online posts Hawaii News Now. This keeps happening.
Guillotine Watch
Nota bene: Flipping modern masters Felix Salmon
Class Warfare
Major depression on the rise among everyone, new data shows NBC. So, go long pharma?
How to handle the dark days of depression Nature
How Many D.C. Suburban Office Parks Became Ghost Towns The American Conservative
The Wizard of Q Harpers. Read all the way to the end.
Antidote du jour: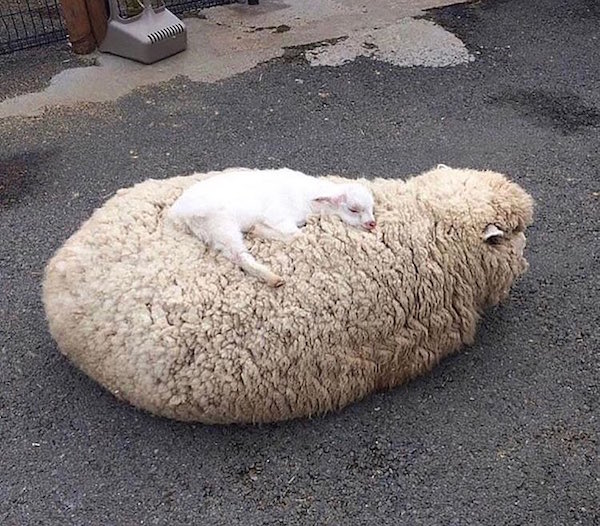 See yesterday's Links and Antidote du Jour here.