Giant predatory worms invaded France, but scientists just noticed them WaPo
Congress Approves First Big Dodd-Frank Rollback NYT and How Dodd-Frank Rollback Bill Could Come Back to Haunt Us: DealBook Briefing NYT
US has more than 5,600 banks. Consolidation is coming FT. Yves: "This is ridiculous. The US had over 16,000 banks in the late 1980s. "
Don't Underestimate This Market Correction Zen Investor
Economic Predictions with Big Data: The Illusion of Sparsity Liberty Street
Italian bank stocks sell off amid political wrangling FT
India Experiments With Opacity With its Own Onshore Financial Centre The Wire
Landmark lawsuit claims Monsanto hid cancer danger of weedkiller for decades The Guardian (J-LS).
Pennsylvania sues over troubled Harrisburg incinerator bond deals Reuters (EM).
North Korea
N. Korea preps nuclear site demolition despite US summit doubts Agence France-Presse

Trump says June summit with Kim Jong Un may be postponed Nikkei Asian Review
Syraqistan
U.S. Iran strategy reinforces conservatives, endangers region: France Reuters
Brexit
Grenfell Tower insulation 'never passed safety tests and should not have been used', investigation finds Independent. NC photos here.
China?
China orders farmers to grow more soybeans despite deal to buy more produce from US South China Morning Post

Chinese satellite launch kicks off ambitious mission to Moon's far side Nature
New Cold War
Trump Transition
DoD needs to move carefully as it thunders toward cloud migration, DISA officials say Federal News Radio

Grades plummet on latest government IT evaluation Federal Times
Email Is Dangerous Quinn Norton, The Atlantic
Ignore the hype over big tech. Its products are mostly useless The Guardian. Or harmful.
Facebook Fracas
Facebook's Zuckerberg is home free after European Parliament meeting Global Handelsblatt

Mark Zuckerberg's answers leave angry EU politicians frustrate FT. That photo…. I think The Zuckerberg's bio-support team needs to pay more attention to flesh tone and consistency.
Democrats in Disarray
Georgia Election: Stacey Abrams wins Democratic primary Atlanta Journal-Constitution. "The Democrats largely abandoned centrist talk to appeal instead to left-leaning voters with a promise of implementing gun control, increasing financial aid for lower-income families and taking steps toward the decriminalization of marijuana…. That's a stark contrast from more moderate appeals from a generation of Democratic candidates for governor, who often sought the National Rifle Association's endorsement and touted fiscally conservative policies. They are echoing many in the party's base who insisted on that shift."

Democratic voters reject tradition, choosing outsiders in their quest to regain power WaPo. I think the Democrat apparatchiks and their base in the 10% want to "regain power," as the headline suggests. I'm not sure that all voters cast their votes thinking in those terms.
Health Care
Worsening drug shortages leave providers scrambling for alternatives Modern Healthcare. "Ninety-one percent of nearly 250 emergency physicians surveyed in a new [American College of Emergency Physicians] poll said they had experienced a shortage or absence of critical medicine in their emergency department in the past month. More than one-third said patient outcomes have been negatively affected as a result."

Uninsured Rate Remains Basically Flat Despite Republicans' Attempts To Chip Away At Health Law KHN. A good round-up. Remember when ObamaCare was going to be "universal"? Good times.
Big Brother Is Watching You Watch
Folks are shocked – shocked – that CIA-backed Amazon is selling face-recog tech to US snoops, cops The Register
Imperial Collapse Watch
COUPS, CORPORATIONS, AND CLASSIFIED INFORMATION Arindrajit Dube, Ethan Kaplan, Suresh Naidu NBER. From 2011, still germane: "We estimate the impact of coups and top-secret coup authorizations on asset prices of partially nationalized multinational companies that stood to benefit from US-backed coups. Stock returns of highly exposed firms reacted to coup authorizations classified as top-secret. The average cumulative abnormal return to a coup authorization was 9% over 4 days for a fully nationalized company, rising to more than 13% over sixteen days. Pre-coup authorizations accounted for a larger share of stock price increases than the actual coup events themselves."
Class Warfare
Vegas casino workers OK strike that may hobble famed resorts AP. Idea: Meet their demands?

Epic Systems and the Atomization of Employment Disputes Credit Slips

'Elitist den of hate': Silicon Valley pastor decries hypocrisy of area's rich liberals Guardian

How to build a stronger middle class: With respect. Richard Reeves, Brookings Institution. "As I argue in a new Brookings paper, class can be defined along a host of dimensions: by economic resources; education and occupation status; or attitudes, self-perception, and mindset. Determining whether you are 'middle class' requires different information for each of these three categories. For the first (cash), we need to see your bank balance. For the second (credentials) we need to see your résumé. For the third (culture), we need to see inside your head." Sloppy. Reeves conflates "cash" and capital (and the outcome of a social relation with the social relation itself). Still interesting and insightful — the Brits are a foreign country, they do class differently there — but wowsers.

Mind the gap: In the Philippines, language isn't about words, it's about class Coconuts Manila
Goldman Sachs Lobby Art Explains Everything That's Wrong With Our Elites The American Conservative. "Nihilist" deployed a little too freely, I think. Here is the New Yorker version of the same story, from 2010 ("Financial institutions have been taking a lot of hits lately for their role in precipitating the fiscal crisis" (!!)).
How Brain Waves Surf Sound Waves to Process Speech Quanta. Well worth a read. The science is fascinating, but I'm also torn: Monetizing these discoveries without giving the precautionary principle some serious thought seems like a recipe for dystopia.
A Gandhian Stand Against the Culture of Cruelty NYRB (AL).
Antidote du jour (via):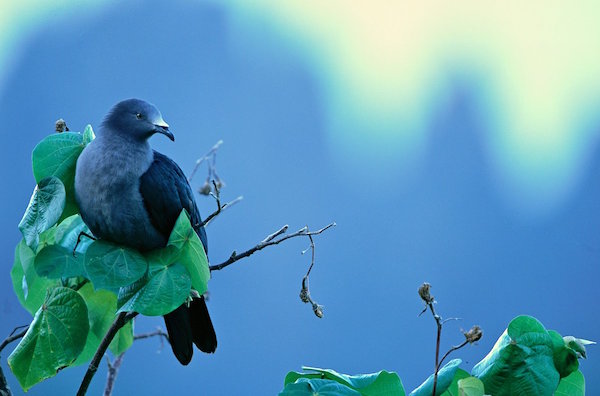 Bonus antidote:
"Go away, this doesn't concern you." pic.twitter.com/vzIuebYjyf

— ANIMALS R US (@Animal_R_Us) May 21, 2018
See yesterday's Links and Antidote du Jour here.