Team cracks code to cheap, small carbon nanotubes Phys.org (CL).
Legend of Loch Ness Monster will be tested with DNA samples AP
Rice, staple food of billions, could become less nutritious because of climate change South China Morning Post
US Hurricane Clustering: A New Reality? Bank Underground
M&A frenzy stokes fear of market nearing top of cycle FT
OCC gives banks green light to compete with payday lenders The American Banker
Fannie-Freddie Overhaul Plan Is Dead for Now, Senators Say Bloomberg
Deutsche Bank plans thousands of investment banking job cuts FT
Is US Manufacturing Fundamentally Strong? Federal Reserve Bank of St Louis
How Africa's Elites Hide Billions Offshore International Consortium of Investigative Journalists
Syraqistan
Iran's Khamenei Likens U.S. to Cat in 'Tom and Jerry' Bloomberg

Netanyahu Needs Conflict to Survive Foreign Policy

Propaganda 101: How To Defend A Massacre Current Affairs (CL). Worth noting that United States elites identify with Israel far more than any similarities between the two could possibly warrant, so it's not unreasonable to imagine these techniques being repurposed, cynically or delusionally, for domestic consumption.

Drumpf's Complicity In Israel's Brutal Attacks On Palestinians Is Yet Another Example Of The GOP Taking Credit For Obama's Hard Work ResistanceHole
China?
Why China's Payment Apps Give U.S. Bankers Nightmares Bloomberg

China's foreign minister decries disinvitation from US military exercise South China Morning Post

Mekong River nations face the hidden costs of China's dams Nikkei Asian Review
Brexit
How Britain's departure from the EU stretches to mid-2020s FT

UK ups ante in Brexit satellite clash with Brussels Politico

After Windrush, will the rights of the Irish in Brexit Britain really be safe? The New Statesman (KW). "The government doesn't seem to realise that new legislation will be needed." No doubt.
Jeremy Corbyn: The next Labour government will abolish the House of Lords Politics
New Cold War
* * *

* * *
CIA chief hints agency is working to change Venezuelan government Independent. No way!
The Moon is still strategic The Interpreter
Trump Transition
Pentagon Is Speeding Up Arms Exports to Saudi Arabia, Other Allies Defense One

Judge Rules Trump Twitter Feed A Public Forum, President Can Mute, But Not Block, Users Above the Law
Realignment and Legitimacy
Some Preliminary Questions For MMT Steve Keen, Econintersect
Democrats in Disarray
Reuters poll shows Republicans leading generic ballot for first time The Hill (original)

#Resistance leaders warn: Patience is thin with Dems who help Trump McClatchy. A little late for that…

Which Democrats Work For Wall Street? Just Look At The Voting Records Down with Tyranny
Health Care
Democrats join Koch group to revamp veterans programs McClatchy (the VA Mission Act). Sanders to vote no. Even the Washington Monthly gets it: "The objective of the VA Mission Act is clear: further privatization of key services inside the Department of Veterans' Affairs."
New policy requires on-field players, personnel to stand for anthem ESPN
Class Warfare
Is Capital or Labor Winning at Your Favorite Company? Introducing the Marx Ratio The Upshot (UserFriendly). Clever (?) branding, but I'm dubious. Capital isn't winning massively at Amazon? Really?
A lab director sets out fixes for the scientific ecosystem Nature
After Evergreen The Stranger
Anarchism: The Jesus Way Hello Gregory (UserFriendly). UserFriendly: "​Written by that fired Palo Alto preacher.​ He's a smart cookie, for a preacher."
Antidote du jour (via):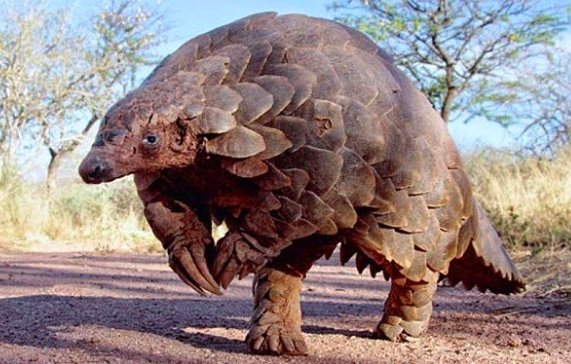 See yesterday's Links and Antidote du Jour here.